Phoenix Market City Presents The BrewBQ Festival, And It's As Epic As It Sounds
The long weekend has left us with a holiday hangover that's barely allowed us to make it to Wednesday. If you're looking for some good news to amp up your week then look no further! Phoenix Market City has kindly allowed us to forget some of our sorrows (I'm dramatic, I know) with the BrewBQ Festival. It's literally a combination of brews and BBQ. How genius is that?
Enjoy Barbeque, Beer and Live Music from the 5th – 7th May. It's for 3 days so you literally have no excuse for not coming out there! Phoenix Market City invites you to take a break from your hectic schedule and join the BrewBQ Festival for Grills, Thrills and Refills (that is so catchy, obviously I didn't think it up). They have the perfect recipe for your entertainment (Share please? What is the secret?) and promise to Brew fun (love how they got punny with it.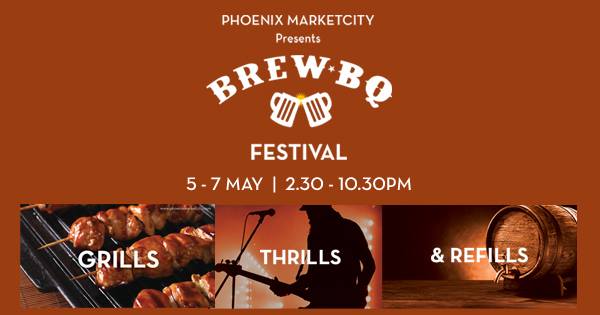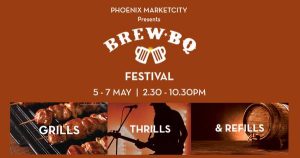 BrewBQ also promises an exciting new live performance each day of the event! Don't miss out on Stage 2 runner- up Arunaja, Progressive Rock Band 'Ministry of Blues' or Drum Jam by Shamrock.
BrewBQ also appeals to your competitive side. You can bring your friends and family along for kickass games and contests just to show them how it's done. As if that wasn't enough brewing experts from the Bangalore Brew Crew will be holding home-brew classes for beer enthusiasts (please, just take my money!). You can also take part in bartending workshops! Pretty neat eh? Sounds to me like it's the perfect way to spend the afternoon.
Ready for some more good news? The absolute best part about this festival is that the entry is absolutely free, so head on down to Whitefield and have the time of your life!
Date: 5th – 7th May 2017
Timings: 2:30 pm to 10:30 pm
Where: Phoenix Market City Bengaluru
Entry: Free