Pitbull Fans, You Can Now Dine At Mr. Worldwide's Restaurant In Miami
Listen up Miami, Don't Stop The Party because international pop icon Pitbull (nee Armando Christian Perez) is all set to launch hi restaurant at Ocean Drive, South Beach. According to The Real Deal Miami, the singer and rapper will launch iLov 305 restaurant inside the former Bon Air Hotel at 1060 Ocean Drive, which is owned by the Nakash family.
Miami, Make A Pit Stop
The restaurant will feature a dining space and bar along with a cocktail lounge in the lobby, a daiquiri bar, and seating that will run all the way from the first floor into the basement level. A Miami native, Pitbull too will be "actively involved" in the project according to a spokesperson.
"It will be a full service restaurant and bar," Nakash attorney Alfredo Gonzalez said. "This project will be activating the corner of 10th Street and Ocean, which has been very quiet."
In addition to iLov 305's launch, the hotel is also headed towards a makeover that will restore it to its original Art Deco, 1934 design. The remodel will amp up the entire hotel with updated flooring, columns, and a complete restoration to the lobby and facade of the hotel albeit without drastically changing the look and feel of the property.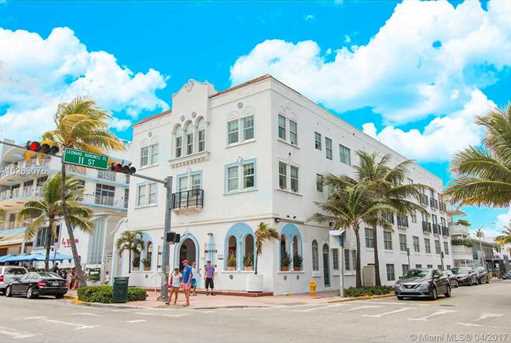 Image: Coldwell Banker
"We are not changing anything," project architect Mario Echevarria said. "We will be able to achieve and maintain every historical element."
Meanwhile, this is not Mr. Worldwide's first foray into the hospitality industry. The musician is an investor in the Miami Grill fast-food franchise and also owns 305Sinco, a restaurant in the Dominican Republic.