This Pizza Fest In Delhi Is Where You Should Be If You Love Pizza
Though we don't need a reason to binge on pizza, Just Delhiing is giving us just the reason to toss our diet out of the window and go on a full-fledged pizza diet at The Pizza Fest this February!
The three-day-long cheese-laden food festival, which will be hosted at Saket's Select Citywalk mall, will bring together mouthwatering grubs from popular pizza and snack hubs including the likes of CaffèTonino, WoodboxCafé, Cafe Brown Sugar, Me Waffle n More – MWM, Instapizza, Pretty Baked, The Angel's Kitchen, and many more.
So, whether your palate fancies a Wood Fired, Thin Crust, Deep Dish, Pizza Waffles, Pizza Golgappe, Pizza Momos, Pizza Cones or Pizza Burger, the Pizza Fest will offer a variety of pizza types and toppings for taste buds of all types. And just in case, you're OD-ing on pizza, you can punctuate your binge with some burgers, desserts, and drinks as well.
So, grab your squad and head over to Saket's shopping hub this weekend and get high on the cheesy pie!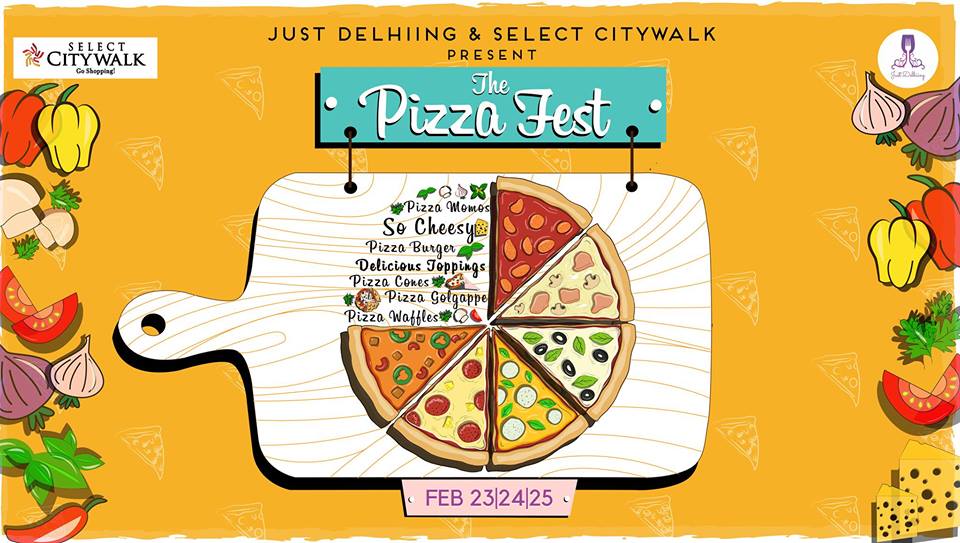 Image Source
Date: Fri, 23rd February – Sun, 25th February
Time: 11 pm – 10 pm
Venue: Select CITYWALK, A-3, District Centre, Saket, New Delhi-17
Entry: Free