Get Your Share Of Food & Doggy Love At Puppychino, New Delhi
You're either a dog person or a cat person, you have to be one, because there is no way you can't like the four-legged – especially dogs and cats. Now, if you're the former, that is, a dog lover, we've got some brilliant news if you live in Delhi. The Capital recently got its very first dog café, Puppychino!
Run by sisters Nayani and Mallika Tandon, the dog café packs a fun environment and separate chill spaces for doggies and hoomans.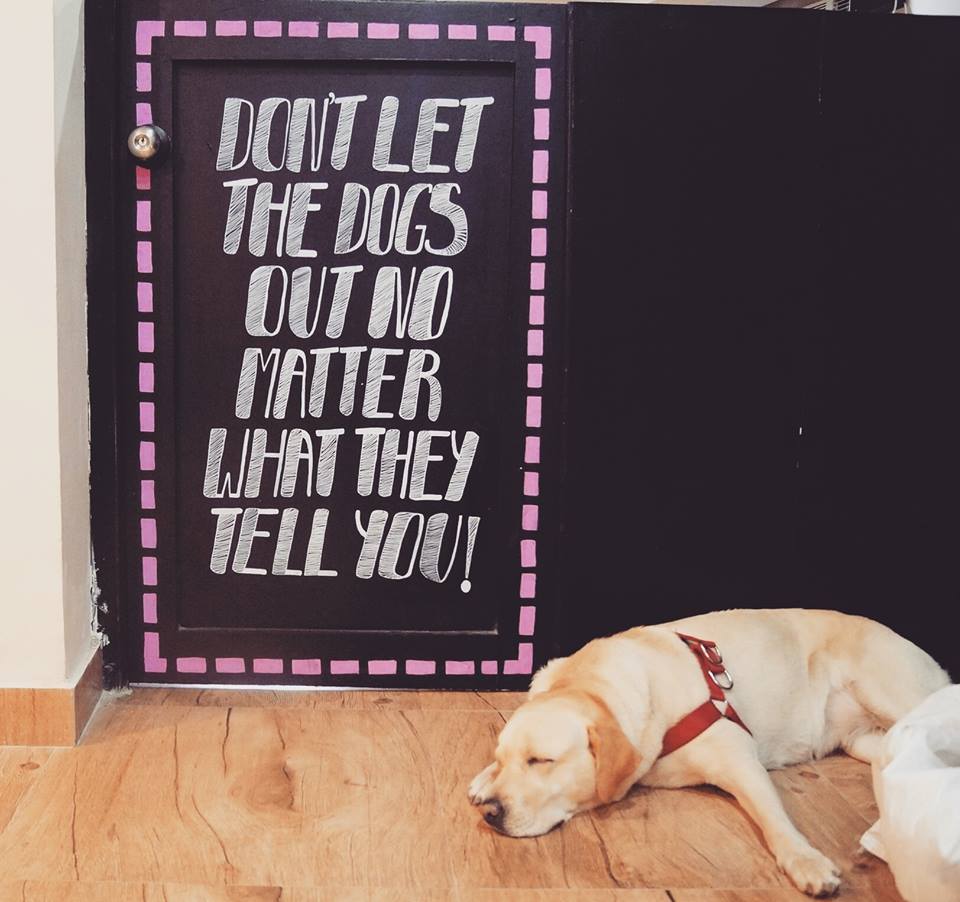 Image: Facebook | Puppychino
Set in the thriving lanes of Shahpur Jat, there are two reasons why Puppychino is absolutely awesome – first, pets; and second, food. The place is the perfect hideout for people who want their pooches to have some fun with other pooches, while their hoomans binge on yummy food.
What We Had:
The Puppychino menu is a scrumptious compilation of sandwiches, burgers, thick shakes, and other delish nibbles curated by the owners and their family. From loaded pizzas to cheesy grilled sandwiches, here's all that we stuffed our face with.
Pepperoni Pizza
The café's pepperoni pizza was just the right amount of crust, cheese, and topping. Served atop a wood plate, the thin crust delight was hot, fresh and delectable!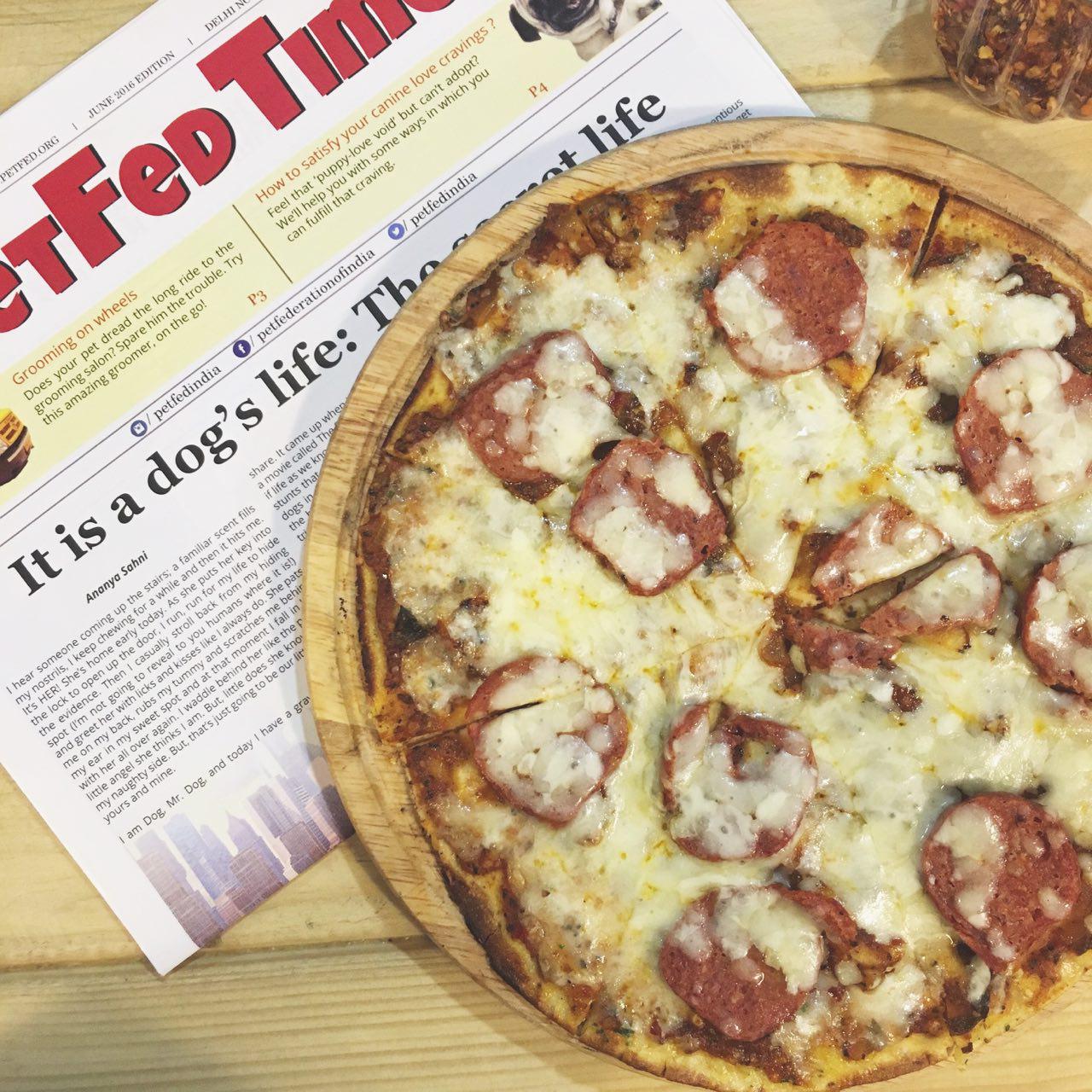 BLT With A Twist
A BLT sandwich, if done right, does not need an introduction or any accolade. But if there is a way of making it better, Puppychino has found it. Oozing with melted cheese, The BLT with a Twist was a gorgeous stack of meat and cheese, grilled to perfection!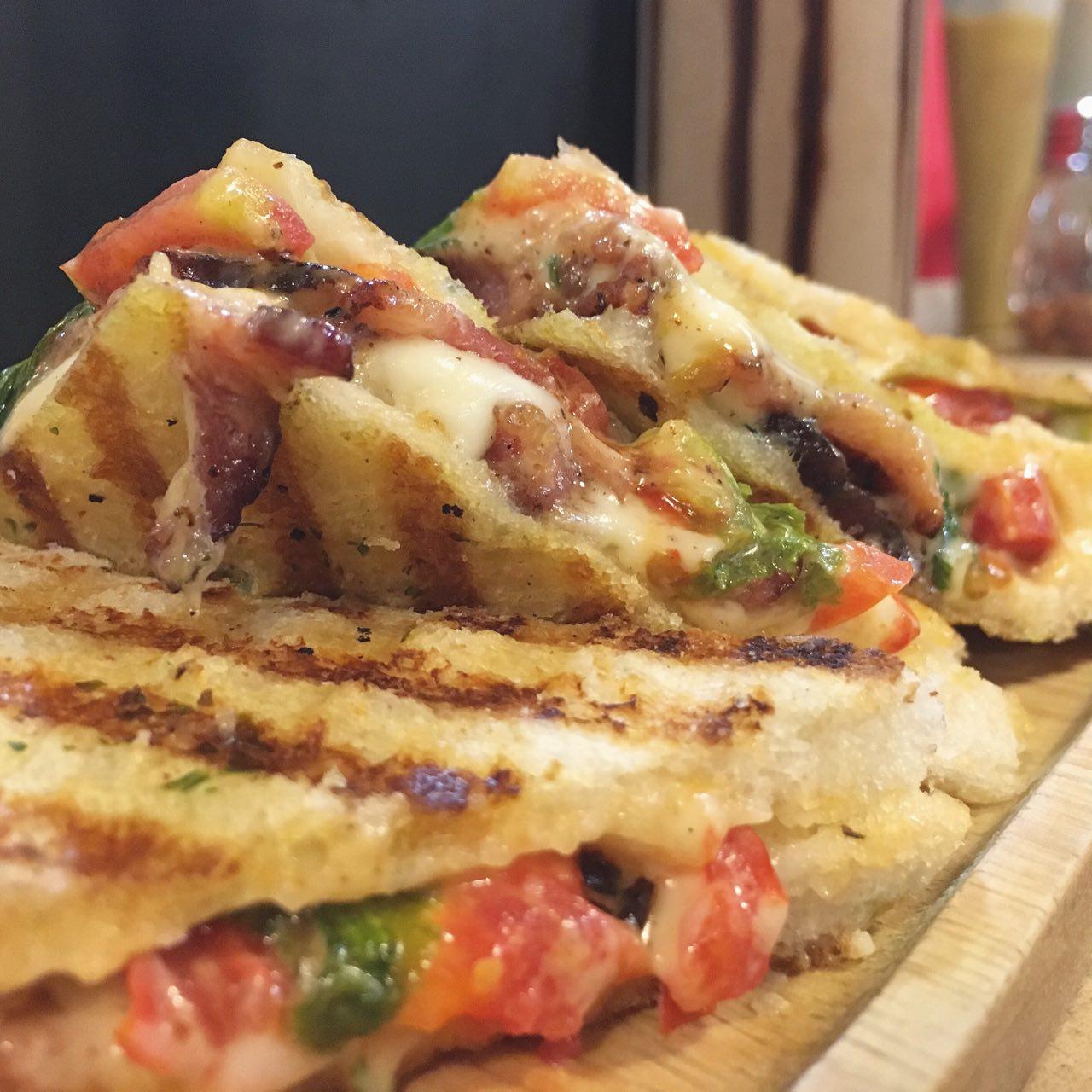 Nesquik Shake
Like chocolate? Love Nesquik? We've found you just the perfect milkshake. Served in a sky-high glass, Puppychino's Nesquik milkshake is absolutely delish!
PBJ & Oreo Shake
Yet another towering glass of thick and creamy peanut butter and jam blended with oreo cookies. If you're a peanut butter lover, this milkshake is made just for you!
In addition to all this awesomeness, Puppychino also features a lot of fun stuff for your dogs. Your pet can feast like royalty with the café's special dog food menu that includes items like muffins, pancakes, and meals. You could even buy your pet some awesome merch from the vibrant collection. Basically, it's one fun-filled picnic pups and their parents at Puppychino!
Although, we went without a furry friend in tow, we still had a ball with Bobo (a Labrador), Kaya (a pug pup), and Simba (a Husky), the owners' babies. Have a look at our Puppychino experience below!