Rasam In 30 Seconds With Maiya's Xpress Cubes
Rasam is a typical South Indian dish that is enjoyed with some nice hot rice on a cold wintery day. The process of making the rasam could vary from different households but the main ingredients remain the same. What differs the most is the consistency and the flavour of the rasam and for amateur cooks, there is a significant learning curve in cooking that delicious tangy soup for the soul. Maiyas Beverages are helping the home cooks come up with the perfect rasam by introducing a easier and quicker way to make it in 30 seconds. Sounds too good to be true? Not with Maiya's Rasam Xpress cubes.
After careful research of over 10 years, Maiya has developed two different types of masala cubes which produces the flavor of the same home cooked rasam in 30 seconds, with no addition of preservatives or chemicals. Dr P Sadananda Maiya, founder and CMD, Maiyas Beverages and Foods, speaking to F&B news said, "We can claim to be the first to have done this without using any chemicals or preservatives. We have used nanotechnology to create a product with a shelf life of one year."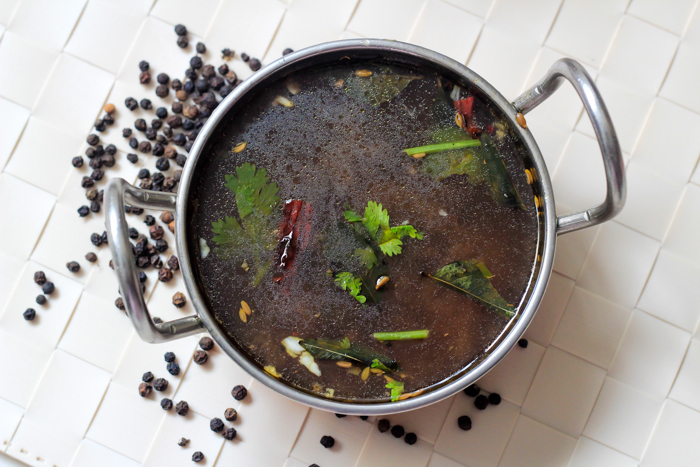 The cubes will contain the regular ingredients of rasam, dal, rasam powder, jaggery and tamarind and processed with nanotechnology to form cubes which are easily dissolvable when hot water is added. The first attempt to make the cubes came in 2004 when Dr. Maiya, working with MTR Food at the time, came up with the concept of masala cubes. The project was kickstarted again in 2010 and came to its current form last year. Currently, the company is offering two variations of rasam, regular and pepper with another variety, tomato, in the pipeline.
The Rasam Xpress cubes will be sold exclusively on Maiya's website. The product will hit the store shelves in Chennai in early 2016 with further expansion later. The product is priced at a reasonable Rs. 10 to Rs. 15 per pack making it a economical option for students and working professionals.