Apple Cranberry Popsicle Recipe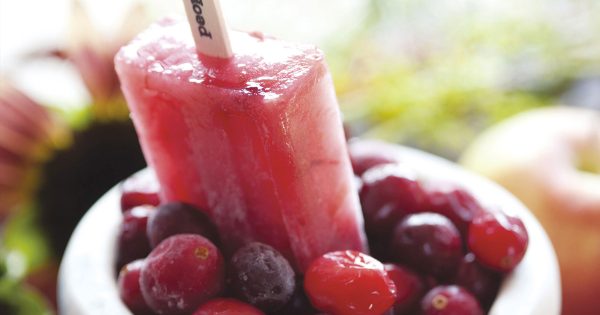 | | |
| --- | --- |
| | |
Combine the sugar and water in a saucepan and bring to a simmer over medium-high heat, stirring until the sugar dissolves and the mixture is transparent. Turn off the heat and let the mixture cool.

Meanwhile, core the apples and cut each into eight pieces.

Place the apples and the cranberries in a saucepan and add about 1/4 cup of water. Cook over medium heat for about 10 minutes, stirring frequently, until the berries and apples are both soft.

Transfer the cooked fruits to a food processor 
and purée.

Add the sugar syrup to the fruits and then stir in the lemon juice.

Put the final mixture in the ice cream maker and freeze for a few hours.
Quick Tip: Instead of the lemon juice you can also use lemon zest for a milder citric flavour.