Soft Roes on Toast Recipe
Perfect for breakfast, light lunch, high tea or as a savory with a glass of port. A rich buttery treat. Soft roes are in fact herring semen, so when filleting a herring for pickling save the soft roes, which are the white creamy sacs, not the granular orange sacs. Otherwise, your fishmonger is bound to have some. Enquire about fresh, although they do freeze very well as long as they are treated properly once defrosted; they need to be handled gently, otherwise they can end up as a creamy mess.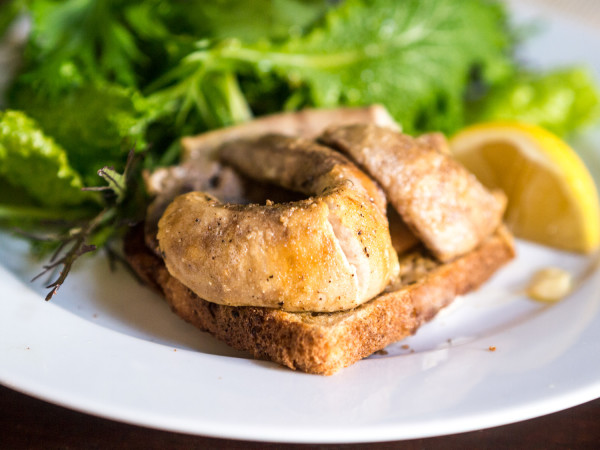 Get a frying pan hot, melt the butter until bubbling, have the toast ready and place the roes in the pan. They will curl up. Cook for 3–4 minutes each side, allowing the roes to brown slightly. Season, and just before placing on the toast, add the lemon juice (and the chopped parsley if you wish) to the now foaming butter.

Place the roes onto the toast, pour the butter over them, and eat.