RoohAfza Launches Two New Hot Beverages With Barista
Hamdard Laboratories, the 112-year-old iconic FMCG Company's flagship brand RoohAfza has extended its delicious partnership with Barista Coffee Company with the launch of two new exciting hot beverages. These will be available in 100 Barista stores with a focus on RoohAfza affinity markets, and the potential to attract newer consumers based on their demographics through the Barista Network.
Hot to Match the Cold
Barista has curated two exciting hot beverages, Rooh Mocha and RoohAfza Badam Milk today, post the launch of two cold beverages RoohAfza Shakerato and Masaaala RoohAfza in the month of October last year that received rave reviews from customers. This move comes after Hamdard's launch of their ready-to-drink beverage RoohAfza Fusion and the media campaign "Greed is good", in a bid to connect with the youth of the country.
The two new hot beverages offer a completely new sensorial experience, creating a surprising unexpected twist. The coffee fusion drink Rooh Mocha brilliantly blends espresso made from 100% Arabica beans and the unforgettable taste of RoohAfza with milk.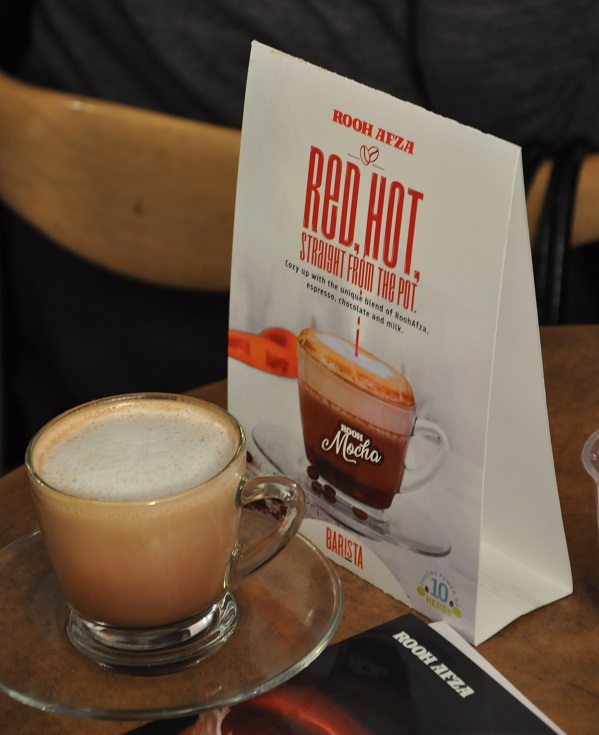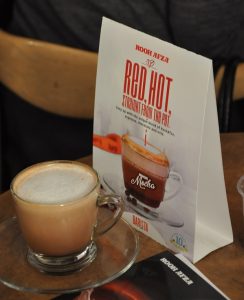 The RoohAfza Badam Milk is yet another innovative drink that mixes the flavor of RoohAfza with milk and pure almonds. The quintessential "Badam Milk" in a RoohAfza avatar…this winter.
Apart from these four drinks, Hamdard has a range of snacks lined up for the coming months such as RoohAfza infused muffins, cruffins, cake in a jar, pastries etc. The company will soon announce more delightful offerings for which the product development and R&D is underway. Their vision is to seed the consumer's mind and palate with newer and more innovative ways to consume their favourite Roohafza.
Speaking at the launch, Mansoor Ali, Chief Sales & Marketing Officer, Hamdard said, "This association is a part of the transformational phase that Hamdard is currently in. One of the key focus is to create connect for RoohAfza with the younger generation, the millennials of today and be accessible to them in the formats and locations they hang out in. Of late, there has been a noticeable move towards natural, herbal-based products in the consumer space. Our flagship brand, RoohAfza sits organically on this premise. Taking our association with Barista forward and post the launch of RoohAfza Shakerato and Masaaala RoohAfza, Rooh Mocha and RoohAfza Badam offer for an interesting fusion of two sensorial beverages and promote the myriad usages of RoohAfza all year long. We see this distinctive partnership with Barista as a long-term strategic alliance, where heritage meets cool and gives the young consumers a twist they would love."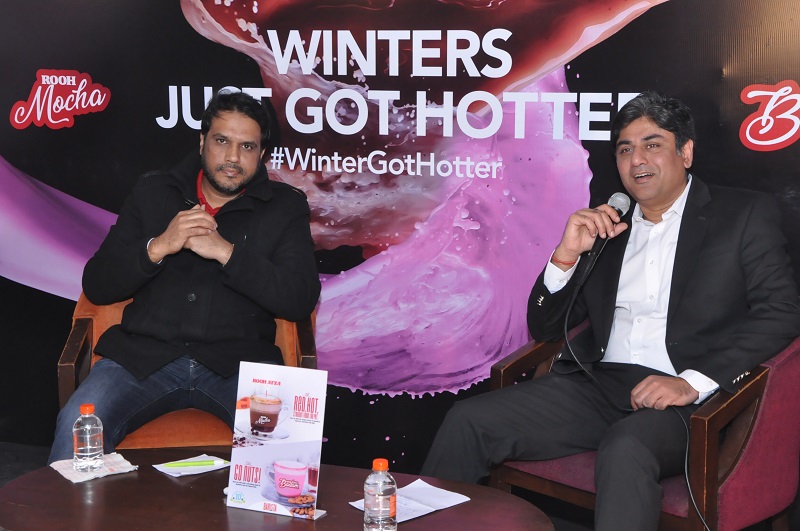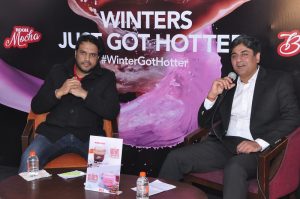 Speaking at the launch, Puneet Gulati, Chief Executive Officer, Barista said 'We are happy to announce that our valued partnership with Hamdard has yielded great customer traction. In our endeavor to be in the 'Innovative Space', we have successfully taken fusion drinks to newer levels. As we embark into season two of our partnership, we are excited to launch Rooh Mocha, which has Roohafza flavoring of medium roast coffee with a hint of chocolate and RoohAfza Badam Milk, here we have Californian crunchy almonds in hot milk mingled with Roohafza.
Our endeavor is to line up more exciting offering in times to come. Our association with Hamdard is a testimony to the fact that we keep having newer reasons for guests to visit our stores."