Roseate Is Hosting An Enticing 'European Food Festival' Showcasing Chef Alberto Becerril
Roseate Hotels & Resorts is all set to create a new benchmark for Delhi gourmands with a 'European Food Festival' featuring internationally acclaimed Chef Alberto Becerril from Spain. The festival held over a fortnight will showcase a menu curated by Chef Alberto Becerril in association with Executive Chef Simran Singh Thapar of The Roseate, New Delhi and Executive Sous Chef Anuj Wadhawan Roseate House, New Delhi.
Chef Alberto has received international acclaim within the food & beverage industry for his experimental approach towards food. Currently the Executive Chef of Agua, Beijing, chef Alberto has contributed towards the conceptualization and development of culinary brands such as Mercado 505, Shanghai and JING at The Peninsula, Beijing.  His expertise has been recognized for the 'Best Specialty Restaurant of the year (2016)' in China and Hong Kong by Target Magazine, 'Restaurant of The Year (2017)' by Target Magazine, 'Best New Restaurant of The Year (2016)' by Timeout Beijing. He has also worked with the most famous Spanish Chef duo Ferrán & Albert Adriá and is a master at combining different flavours and textures.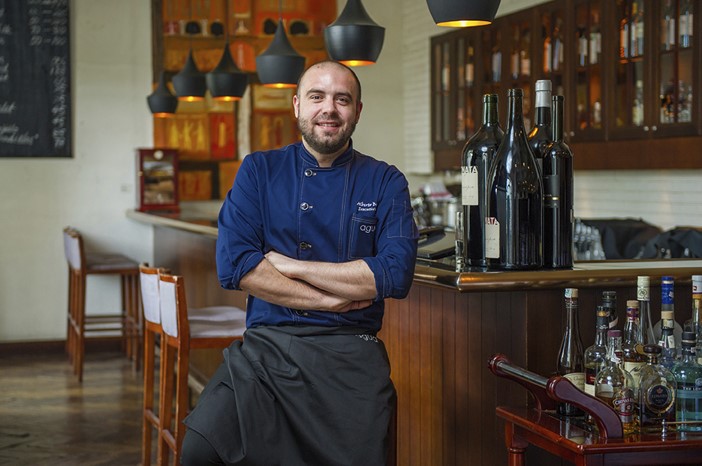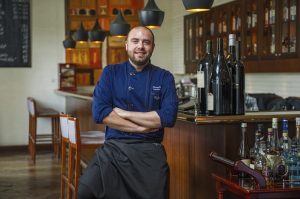 What's on the menu?
The ten-course meal will feature a plethora of European flavours, experiences and techniques that will bind the guests in a frenzy of modern and unique gastronomy. Bringing his expertise to India for the very first time, Chef Alberto's 10-course menu will feature conventional European cuisine with a modern touch where guests will savour a range of appetizing dishes. At DEL one can indulge in Kambucha and Wine poached Plum Bubble, Squid rice cracker with egg yolk ganache and Truffle pea puree, Melon- burnt watermelon, edamame tomato salsa, Garlic Black garlic Espuma with porcini and poached egg, Pork belly with piquillo pepper and apple puree and Orzo with mushroom and truffle egg yolk to name a few. Guests will be able to conclude their dining experience with tasteful Pumpkin crème Brule, lemon sorbet, cherries and Petite four.
On the other hand Kiyan will offer – Caviar with leeks and deep-fried green pepper sauce, Seabass tartar with raifort and radish, Smoked black cod with cruciferous and roots, Turbot in textures with lamb jus, tobico and baby carrots, glazed organic chicken with sage, and seaweeds, Kiwi soup with celery and mint and Chef Alberto Becerril's signature cheesecake to name a few.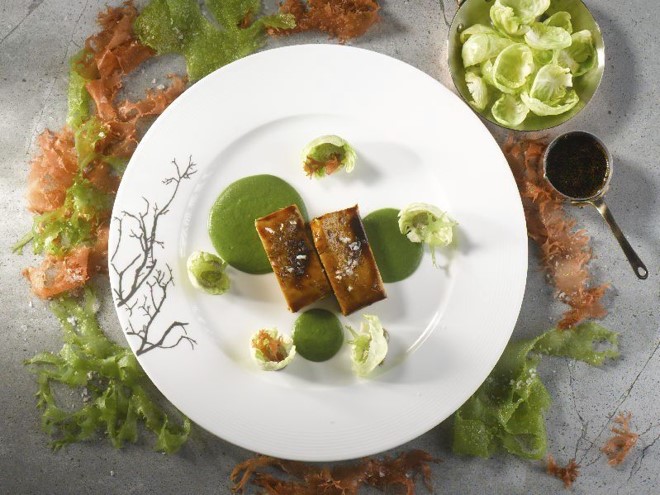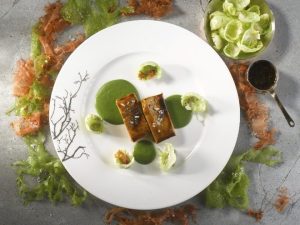 Starting September 6 – 12, 2018 at DEL, Roseate House New Delhi
Starting September 14 – 20, 2018 at Kiyan, The Roseate New Delhi
Priced at INR 4999 AI per person for Kiyan and DEL, guests can indulge in the curated meal using select organic and home-grown vegetables, free-range meats and the finest ingredients! The food festival will lay emphasis on traditional European gastronomy with a modern tweak.