Sampling The Taste Of Turkey At Turkish Airlines' Food Festival At The Sofitel Hotel
We all have our favorite cuisines but it never hurts to step out of your comfort zone once in a while to discover new flavours. Last Saturday, we did just that with a visit to the Sofitel Hotel in Bandra Kurla Complex where Turkish Airlines had put together a lavish Turkish Food Festival.
Popular dishes, ingredients and cooking styles in Turkey vary from region to region. While regions in South East Turkey are renowned for their kebabs and desserts, regions near the Black sea place a focus on fish.
However, there are common ingredients and culinary technique which tie different regional favourites together. Yogurt is popularly used,as are cheeses made from sheep's milk. Rice and wheat are the two main carbohydrates and are cooked into a variety of pilavs. The Turkish cuisine also boasts an extensive range of kebabs and fish dishes.
The Taste Of Turkey
Turkish Airlines had ensured that they gave customers at Pondicherry Cafe at the Sofitel the best of Turkish cuisine.
Once we stepped past the entrance, which was bedecked with colourful plates and decorations to give customers a Turkish vibe, we were shown to the buffet by a waitress who was in a costume inspired by traditional Turkish clothes. The buffet heaved with dishes like Zeytinyagli Pirasa, Ispanakli Mantar and Domatesli Balik Bugulama.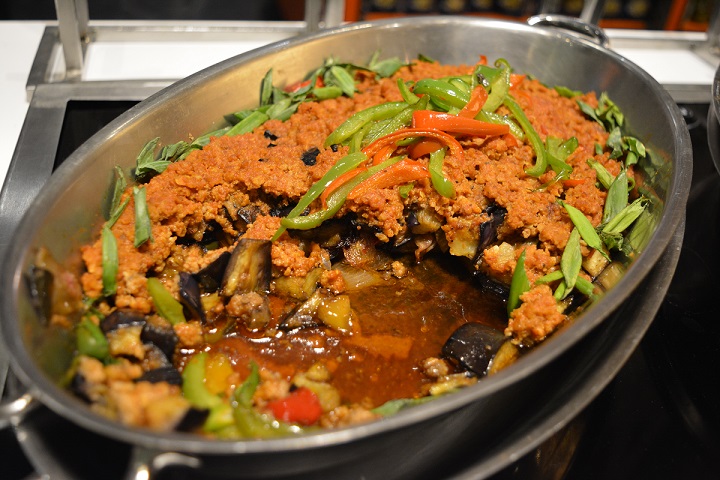 We chose to begin our meal with a serving of Yayla Corbasi or yogurt soup; typically, Turkish meals begin with a light soup. The soup was flavoured with a variety of herbs and lightly cooked, making for a wonderful, refreshing start to our meal.
We then piled our plates high with Lamb Kebabs, which had a crunchy outer cover and a soft, melt in your mouth stuffing of lightly seasoned lamb mince. We also enjoyed a shawarma from the live grill. Stuffed with tender grilled chicken, a range of crunchy vegetables and a velvety sauce it was a perfect balance of textures.
Next up was Turkish Pide or pizza which the chef whipped up at a live counter. The base of the pizza was interesting – more of a flat bread which allowed the toppings to shine through.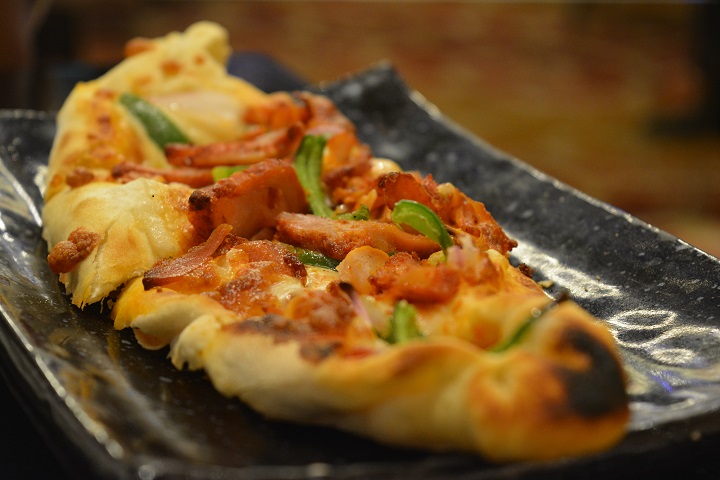 We then moved on to the mains; our favourite dish was the Moussaka, a rich flavour packed dish which blends lamb mince and eggplant in rich tomato puree. We also enjoyed the Ispanakli Mantar, a light vegetable dish with sautéed spinach and mushrooms. The Zeytinyagli Pirasa a dish of leeks, carrots, onions tosses in olive oil is another light dish vegetarians would enjoy. Finally, we served ourselves a few hearty helpings of Domatesli Bugulama – fish simmered in tomato puree – which was lightly seasoned and well balanced.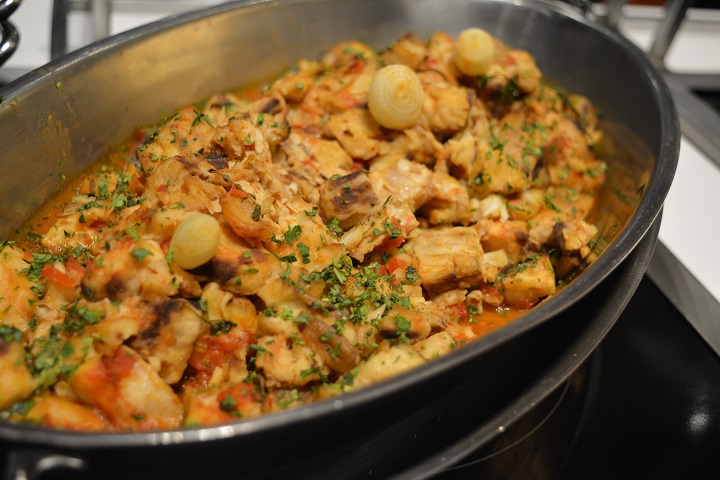 We rounded off our Turkish feast with a few pieces of Baklava and a bowl of Sutlac. The Baklava, a sweet pastry made with layers of filo is a dessert which would especially appeal to Indian taste buds. Meanwhile, the Sutlac, a rice milk based dessert was similarly sweet but lighter.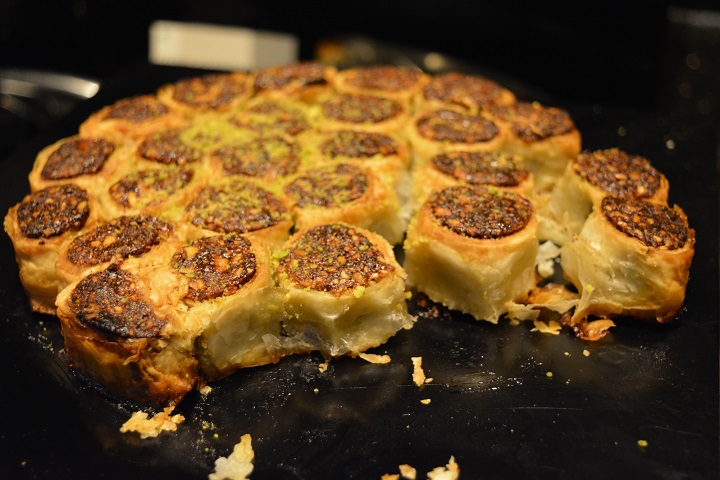 After we were done with the meal, we sat back to take stock. The food festival had introduced us to a new range of flavours and preparations and we were particularly impressed by how most of the dishes were healthy and lightly seasoned allowing the true flavour of the ingredients to take center stage. If you missed out on the festival, how about booking a flight to Turkey to taste the real deal?