Savor A Palatable 'Hybrid' of Global Cuisines In Delhi
Tucked away in one of the chilled out Janpath lanes, Hybrid gives you an over whelming welcome with a pair of towering tinted double doors giving way to a subdued space. The atmosphere is casual yet upbeat with high bass songs turning up the energy of the place.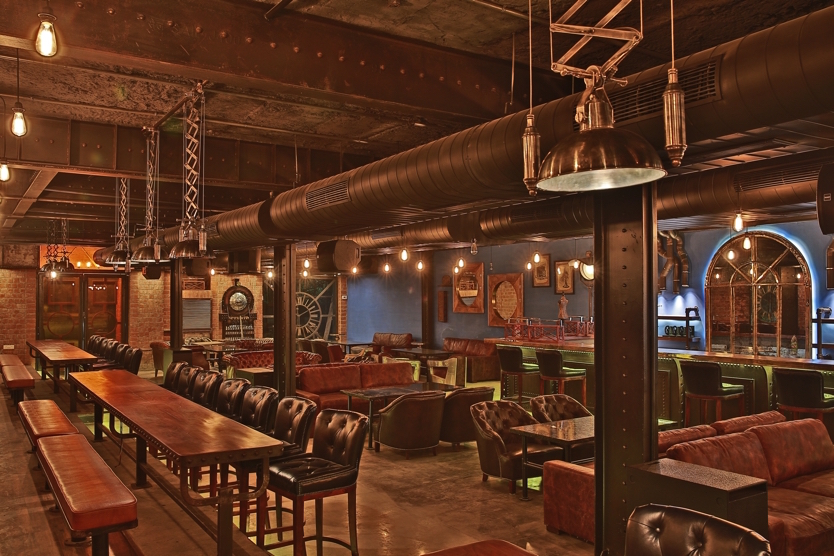 Factory Feels
The feel of the place is very raw and grunge. With steel edged wooden furniture – with generous speckles of plush leather sofas – and wrought iron abstracts decorating the walls, the place replicates a restyled factory. It's quirky yet you'd want to behave yourself in the premise. The kind of place you can visit all decked but won't be judged even if you turn up in a pair of flip-flops. Basically, Hybrid is the perfect kickback spot after office with colleagues or on a relaxed weekend with friends.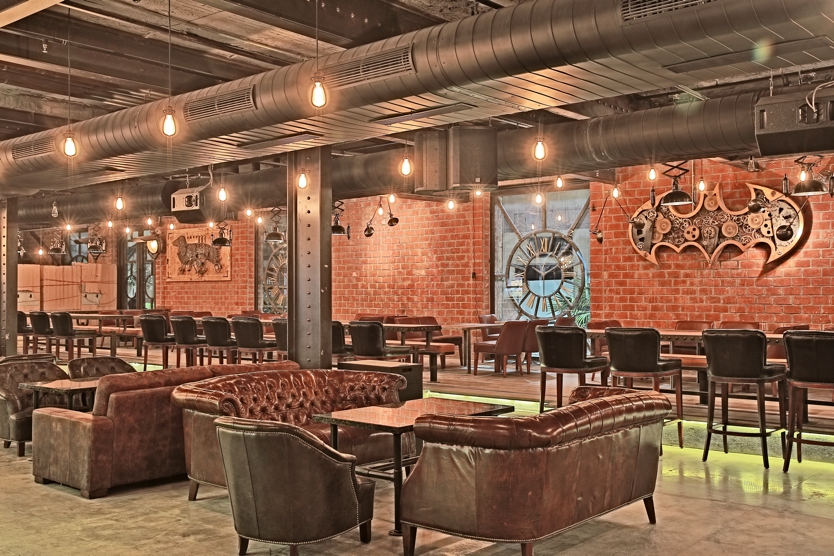 Culinary Chameleon
Fancier is the fact that Hybrid changes colors from day to night. So while during the day you can enjoy the café and lunch menu and as night falls, the place brings to you a different experience with a lounge mood. Hybrid takes this 'changing of colors' very seriously as the modification is visible not only in the food and feel but also in the ambience, lighting and the attires of the servers.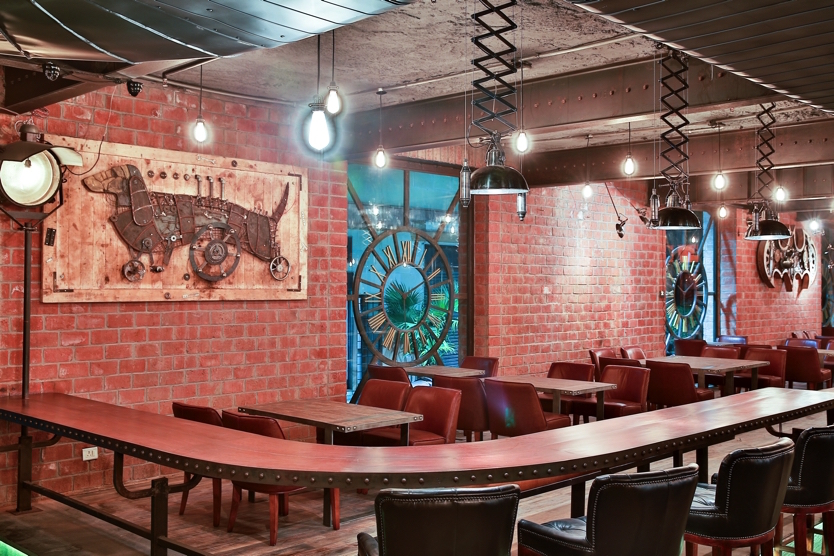 Global Grubs
The restaurant offers an array of Global Comfort foods and the menu boats of dishes that are Indian at heart but contemporary in approach (Hybrid, get it?).
What We Had:
Hybrid Old Fashioned
A potent blend of apple juice, Angoustra Bitters and a smooth Bourbon, suspended over a tiny goblet of smoky dry ice.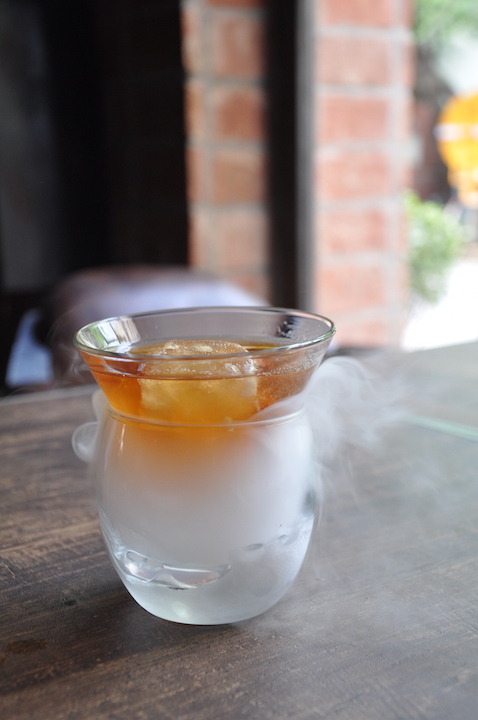 Nitro Orangini
Hybrid's refreshing take on the classic Screwdriver with freshly squeezed orange juice and vodka garnished with fresh emerald jelly chunks.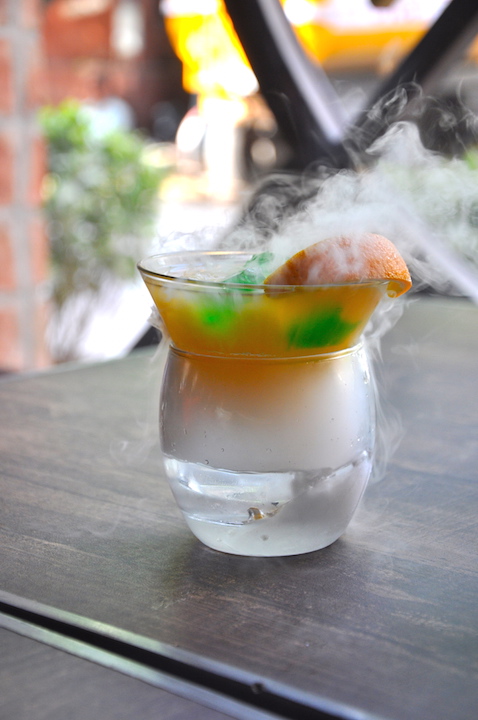 Chili Chicken Dry
Yes, this is exactly what you'll expect, only tastier. Hybrid serves this classic mouthwaterer with a dash of lemongrass to intensify the drool flood.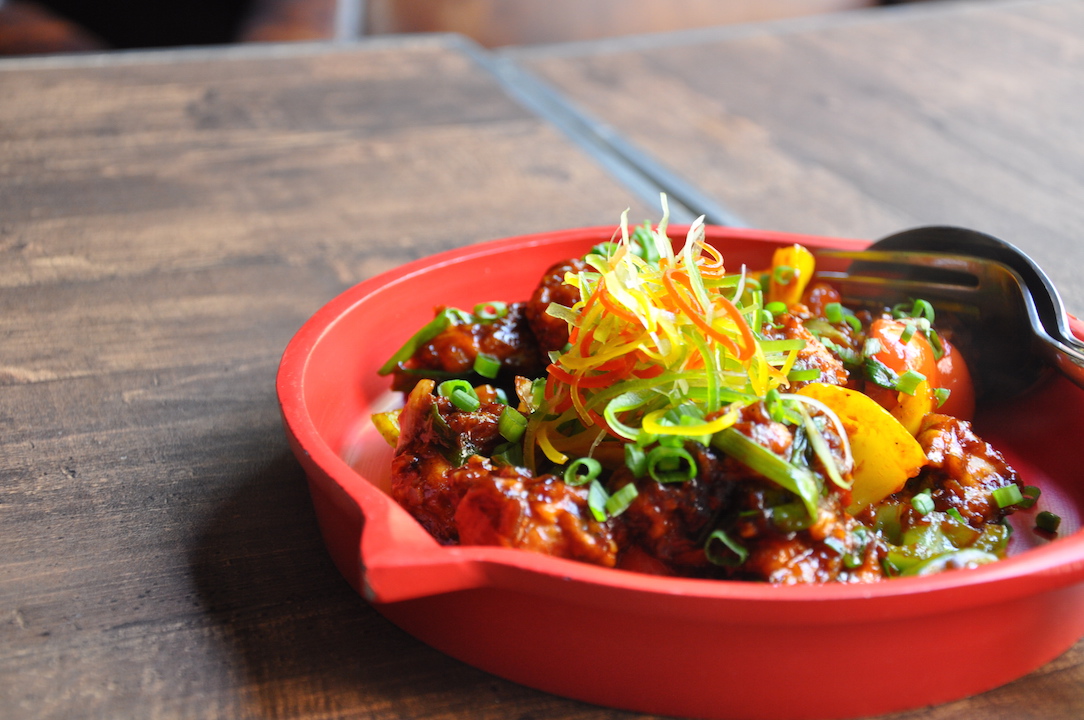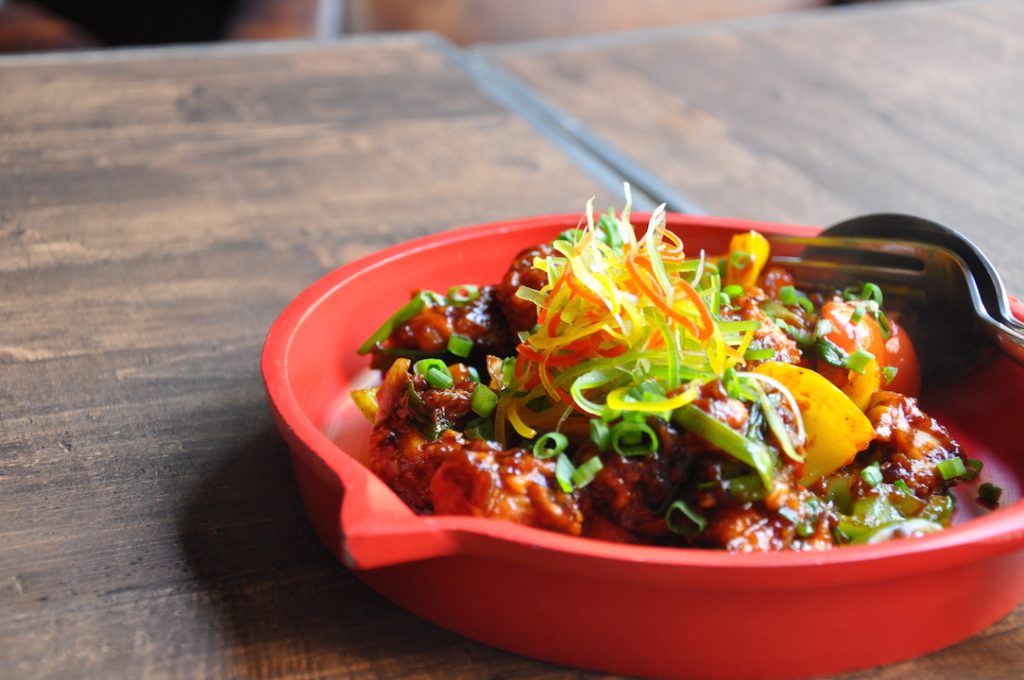 Dahi Kebab
Care for some regal comfort food? The dahi kebab satiates your palates and leaves you yearning for more with its crusty exterior and creamy interior that remind you of touch-me-nots only this one melts under your touch.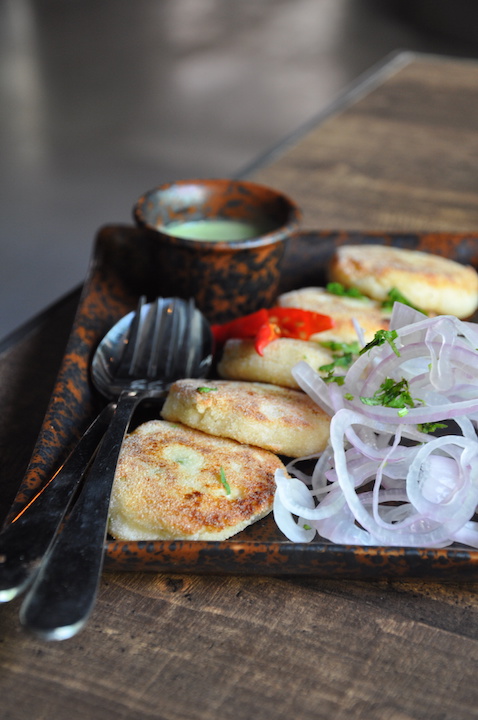 Basil Paneer Tikka
Hot steamy paneer tikkas coated with flavorsome basil stacked on skewers with fresh capsicums and onions. This paneer tikka hybrid had us floored!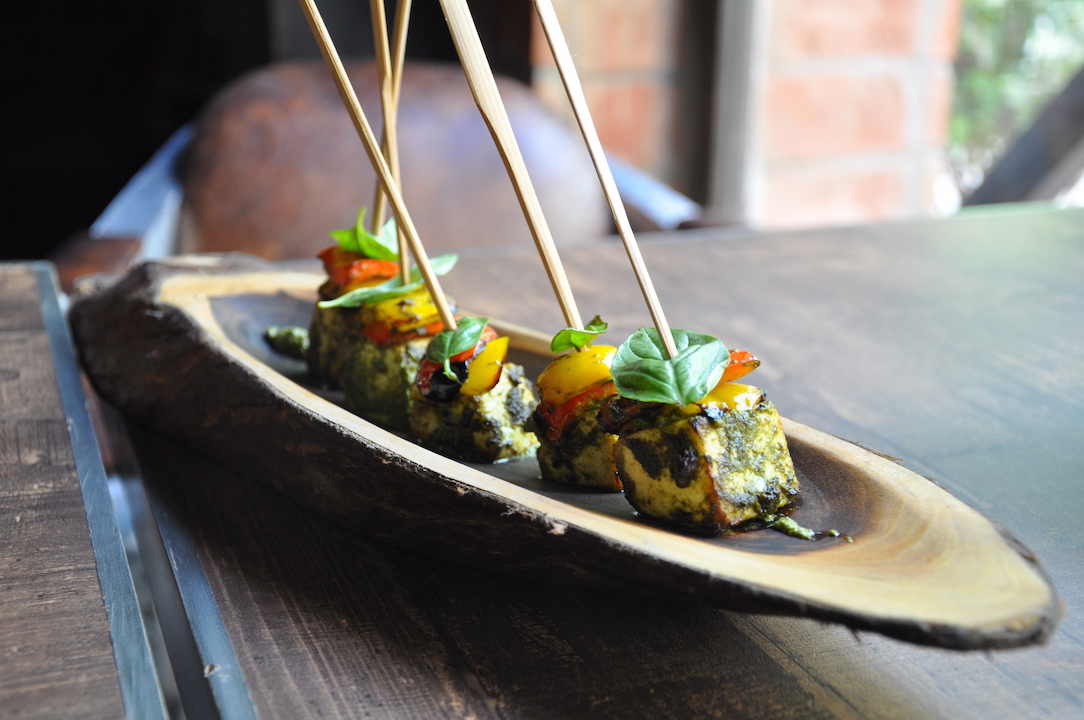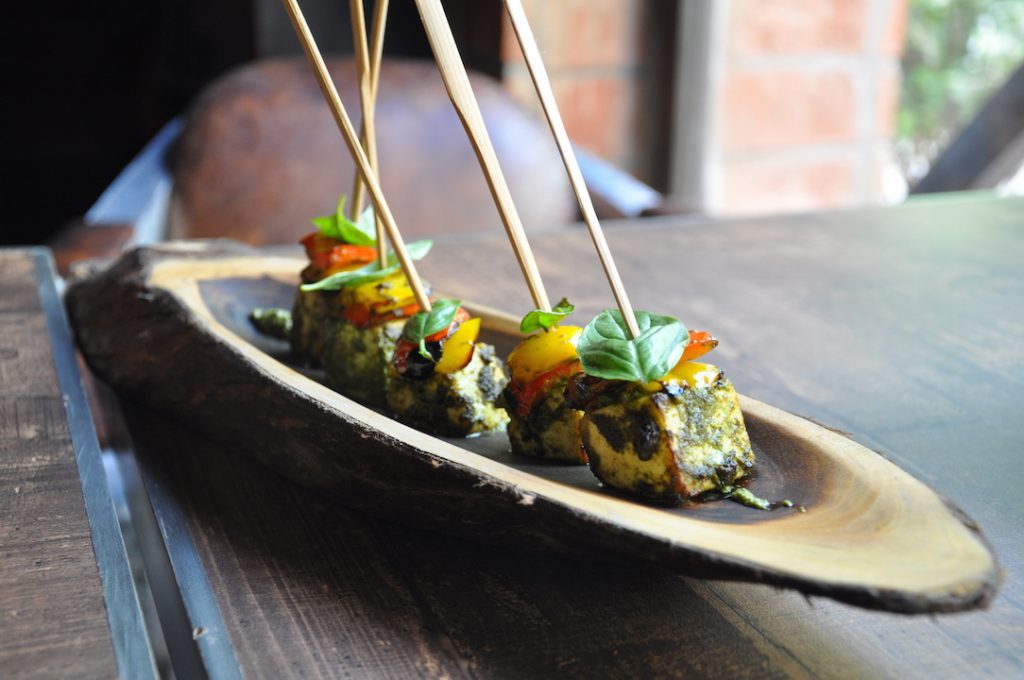 Galouti Kebab
The only thing you expect of a well made galouti is that it dismembers on your tongue like an ice cube on a hot surface, and Hybrid's Galouti doesn't disappoint. Served with fresh Mughlai Paratha, this Galouti Kebab is every Nizam's dream come true.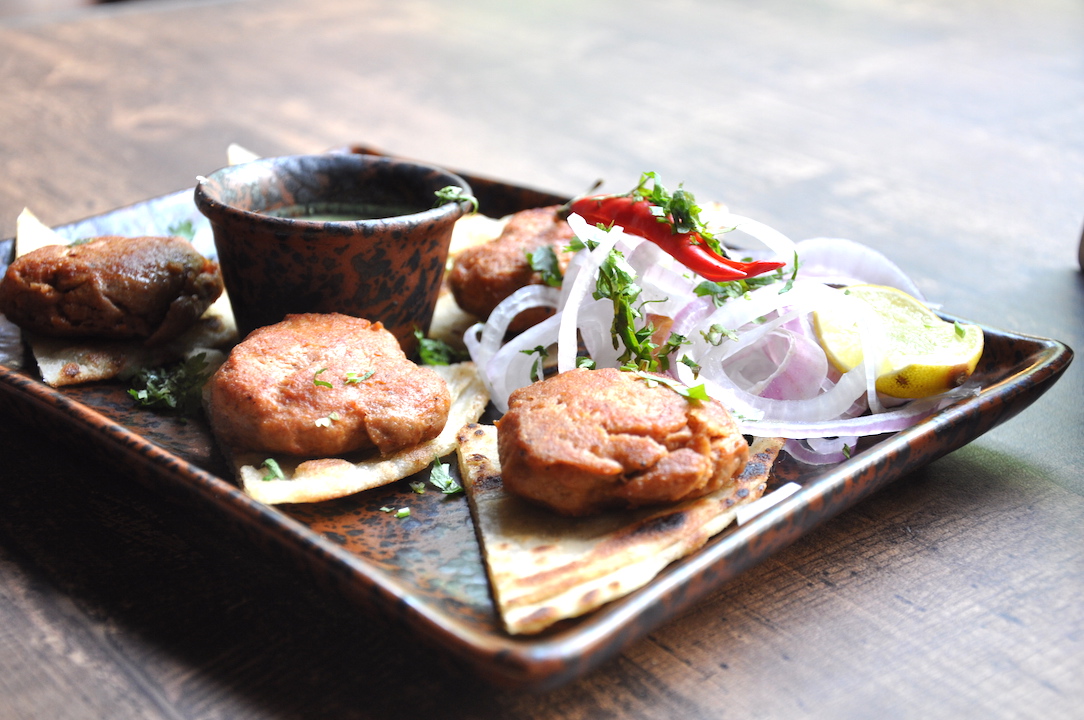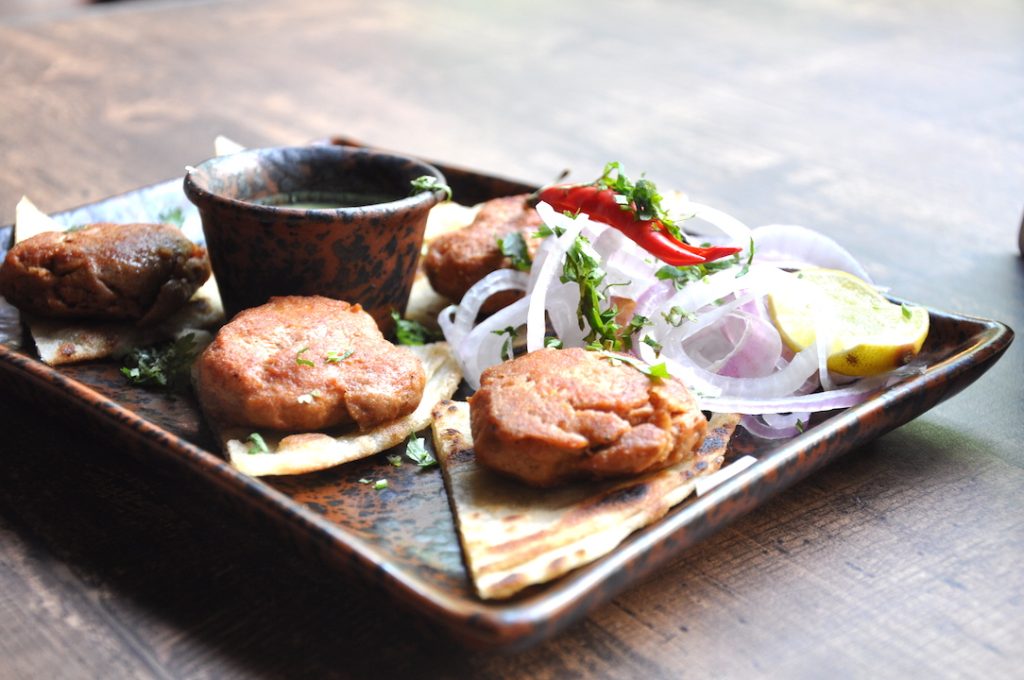 Kadhai Chicken
Pardon us while we lose ourselves into this gastronomically delightful Kadhai Chicken's memories. With a thick gravy, the gleam of which seemed dangerously inviting, and succulent well cooked pieces of chicken, this dish got us licking our fingers.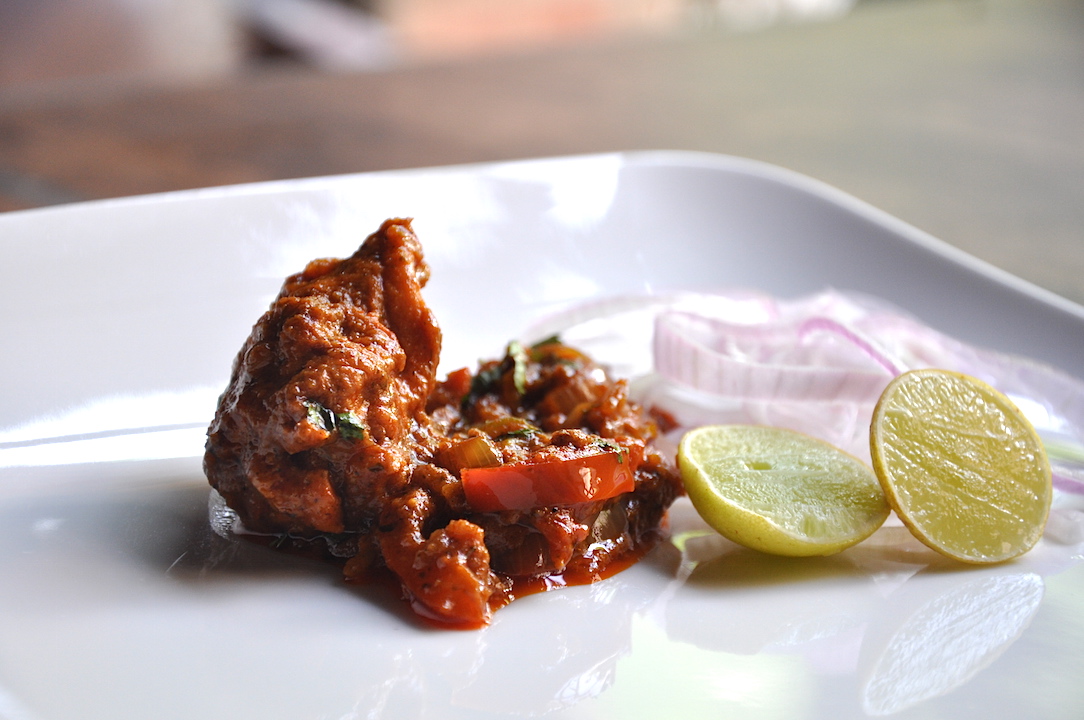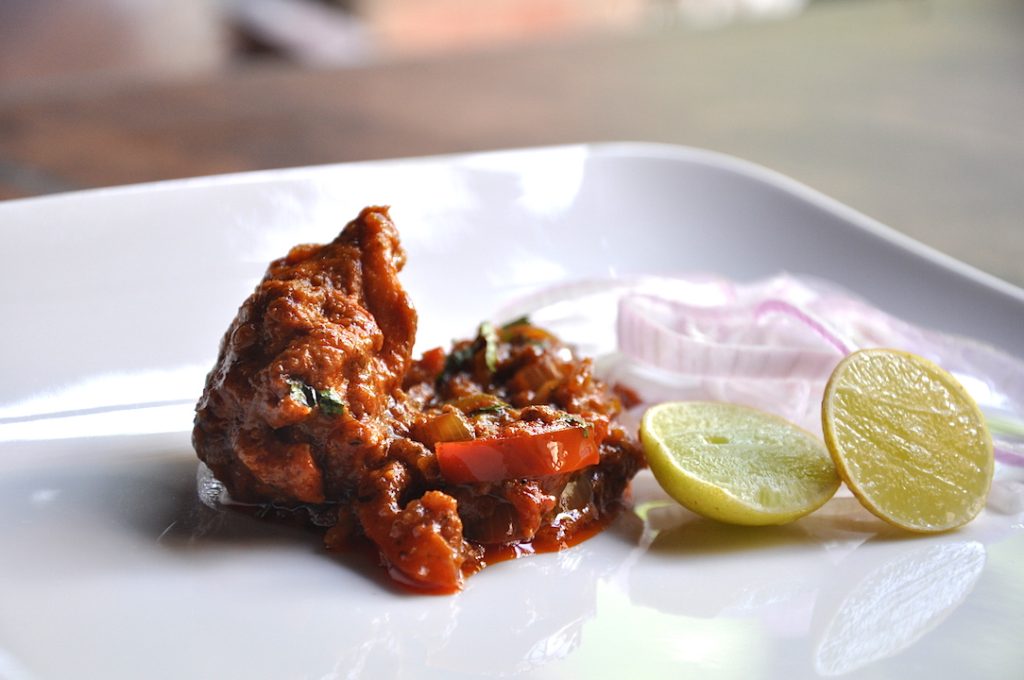 Dal Makhani & Tandoori Roti
The Dal Makhani and Tandoori Roti came as part of the Kadhai Chicken package. That's right, if you want the chicken you get the dal makhani too – isn't that the best compulsion ever? The Dal Makhani – oh, the dal makhani – was easily the show stealer. Rich in flavors and high on creamy, the dal was velvety smooth – we sometimes still dream about it.
Hybrid
54, Tolstoy Lane
Janpath
New Delhi
110001
011 33107916