Savour Authentic Dumplings With Chi Ni's Unlimited Dim Sum Menu At The Roseate, New Delhi
With an extensive menu of innovative fusion in oriental delicacies prepared with full respect towards tradition, Chinese fine dining restaurant Chi Ni offers new age contemporary Chinese cuisine with live kitchen, spectacular view of the water bodies and warm and elegant interiors. The restaurant has made a mark as one of the most interesting dining experiences in the capital city and this summer, it's taking the food quotient at The Roseate up a notch with an all-new unlimited dim sum menu!
Perched atop a manicured hill overlooking the iconic stained glass boat created by Lek Bunnag amongst the setting of The Roseate New Delhi, the restaurant has been designed by Bob Puccini. Chi Ni showcases the iconic artwork by Korean artist Park Seung Mo titled 'illusion' and is accessorized by Shanghai Tang.
What's For Dinner?
Guests can choose from a wide array of delectable dim sums with choices in vegetarian, poultry, and seafood as well as mock meats. Chef Lauah Ban carefully curates the dim sums with fresh ingredients to dish out signature meals that have an international flair and local appeal.
The 140-cover restaurant offers a chic and elegant vibe with private dining rooms, bar chairs, winery as well as cosy alfresco seating. The restaurant houses a live kitchen along with Chef's interactive tables allowing guests a magnificent view of skilled chefs carefully preparing their favourite dishes.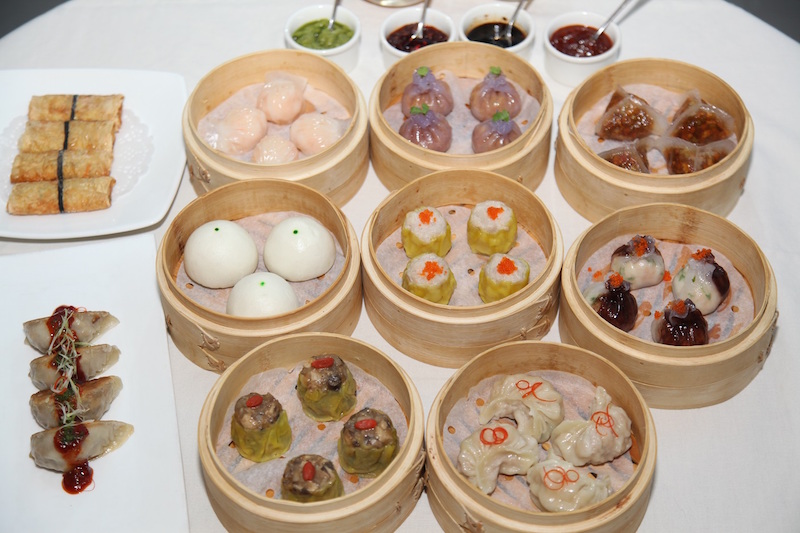 So get ready to make meals even more memorable amidst the magical landscape setting of The Roseate! Reservations can be made by contacting the hotel directly at +91 33552211 or via The Roseate New Delhi's online reservations service.
Venue: Chi Ni, The Roseate, Samalkha, NH-8, New Delhi
Date: Till June 2018
Time: 6 PM – 10 PM
Price: 2 chicken or veg dim sum baskets with brew – INR 899 (all-inclusive, per person); 2 seafood baskets with brew – INR 999 (all-inclusive, per person)