Schreiber Dynamix Dairies Wants To Become A $500 Million Company In Four Years
Schreiber Dynamix, a dairy products manufacturer based in Mumbai has revealed its aims to become a $500 million company by 2021. The company is predicting a growth in the face of a rising demand for dairy products.
The Schreiber Dynamix Background
K.M Goenka founded Dynamix Dairies as a dairy company which would produce quality milk products from the best quality cow milk along with empowering farmers. In 2004, Schreiber Foods, an international dairy company acquired a 51% stake in Dynamix Dairies making it Schreiber Dynamix Dairies.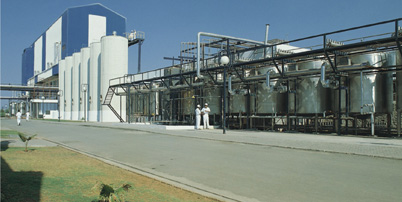 Growth Plans
"With changing lifestyles particularly in the urban areas people prefer to buy products off the shelf, yoghurts and milk in tetrapacks for instance, which is more convenient. Value added products over the last few years has grown by 20-25% depending on the product, cheese for instance is growing phenomenally," said Amitabha Ray, MD in a statement to the press.
Based on this growth, Scheriber Dynamix predicts that demand and consumption of dairy products will see a rise. At present, the company has three manufacturing facilities and has also recently set up a Rs.250 crore speciality ingredients plant for infant nutrition.

Some of Schreiber Dynamix products include Processed Cheese, Ghee, and Milk Powder. It also produces products for brands like Danone, Britannia, Nestle and Mother Dairy.