Get Your Shawarma On At These 7 Restaurants In Chennai
Tony Stark might have made shawarmas really popular, by mentioning them at the end of The Avengers, but they've been around for years. Shawarma is a Levantine (the area known as Levant, comprising of areas in the eastern Mediterranean) Arab meat preparation, where any kind of meat is slow cooked or grilled on a vertical spit for almost a day, then the meat is shaved off the block and rolled into pita bread with fried potatoes and vegetables. It's like a wrap, but it's made differently from your traditional kati rolls or wraps, and could also be considered to be in the same 'family' as a döner kebabs.
Whatever kind of shawarma you're craving, there are places you can get it in Chennai and we've got that list for you.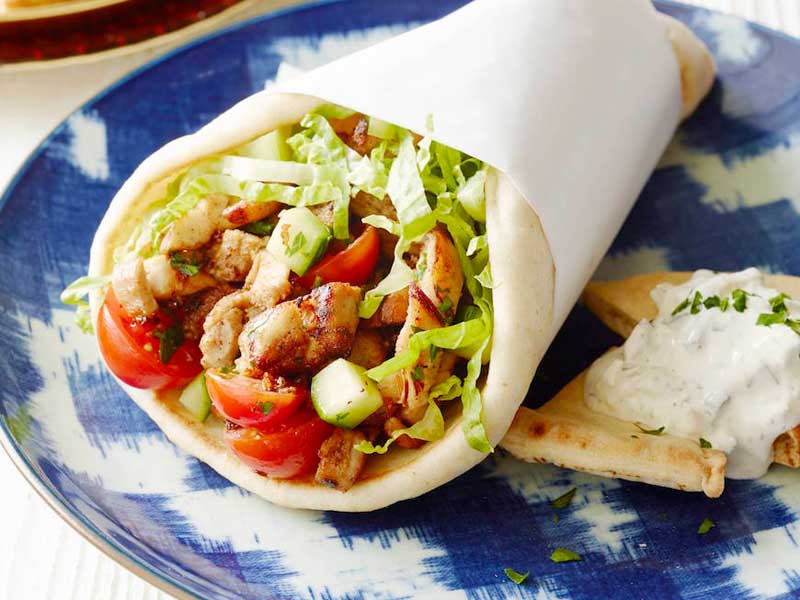 Al Reef
They've got quite a few outlets in the city and different kinds of shawarmas to choose from. Whether you're looking to eat just a single roll or share it with people, you've got options. Chicken or hummus or maybe even try their 'special' shawarma?
Locations: Shollinganallur, Kottivakkam, Thuraipakkam
Zaitoon
With outlets everywhere in the city, Zaitoon is a multi-cuisine restaurant and their Arabian menu is extensive and includes shawarmas that you might not have even heard of. So how about you try the Mexican Chicken Shawarma and let us know how that tastes?
Locations: Velachery, Adyar, Anna Nagar East, Nungambakkam
Samco
Even Samco has the infamous Mexican Shawarma Roll and you could get it with meat or with hummus, or even settle for a good old Chicken Shawarma like you're used to.
Locations: Alwarpet & Teynampet
Savoury Seashell
Kubus or paratha? What would you like your shawarma made from?And once you've settled on that, you can decide whether you want chicken or mutton or hummus. Pick and choose, or eat it all!
Locations: Anna Nagar East, Perungudi, Velachery, Greams Road
Kebab Street
They've got kebabs, they've got gravy bowls and they've got great shawarma combos where you can have a shawarma with a grilled chicken! Double whammy!
Locations: Alwarpet & Kilpauk
Arabian Hut
Obviously a restaurant with the word 'Arabian' in it would serve great shawarma. Arabian Hut has fat free shawarmas for you to choose from, whether it's just a wrap or a platter.
Locations: Phoenix Market City, Express Avenue, Ampa Skywalk
Faruuzi
A quick glance through the Arabian portion of their menu and you're going to be completely sorted in terms of all the delicious shawarma you can eat. Order a lot for the table, go ahead, we'll allow it.
Loation: Chromepet