Shikhar Dhawan's Fitness Secrets Behind His Unmatched Performance At The Pitch
One of the finest players in The Indian Cricket Team and the proud trend starter of the desi moustache, Shikhar Dhawan has been setting high standards for India's favourite game. The player has been grabbing eyeballs thanks to his unmatched performance and the utmost swank with which he delivers it. A fact he reinstated after his glorious hundred against Sri Lanka yesterday.
But apart from (and in addition to) his classic style and badass tattoos, Dhawan proudly flaunts a fit body and a great stamina that can give the best of athlete tough competition. Here's how he does it.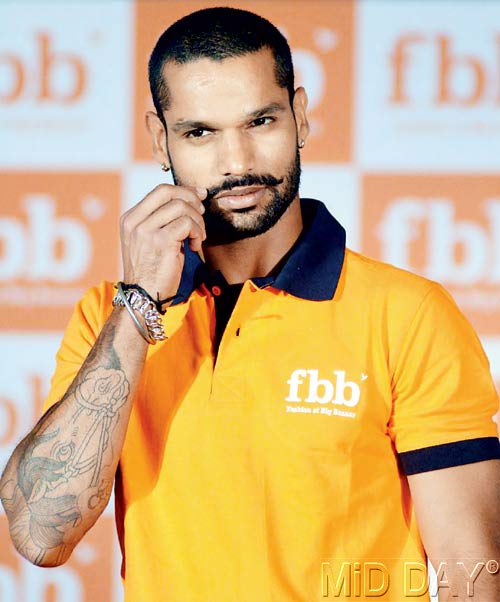 Image: Mid Day
Potpourri of Routines
The Delhi-born cricketer keeps fit by following a number of exercise, which includes yoga, swimming, running, table tennis and badminton (it's okay to ditch cricket once in a while, relax).
Dhawan's Yoga routine starts with a Surya Namaskar, followed by Sarvangasana to loosen up his limbs and finally Vrikshasana (the tree pose), which improves control over the body and helps balance out overall weight. This regime eases out stress and relaxes the cricketer.
In addition to Yoga, Shikhar also goes for a run everyday to shed any extra fat and calories. The Hyderabad Sunrisers' player also indulges in a regular dip in the pool as it helps in improving muscle tone, increasing control over breathing and improving the overall flexibility of your body.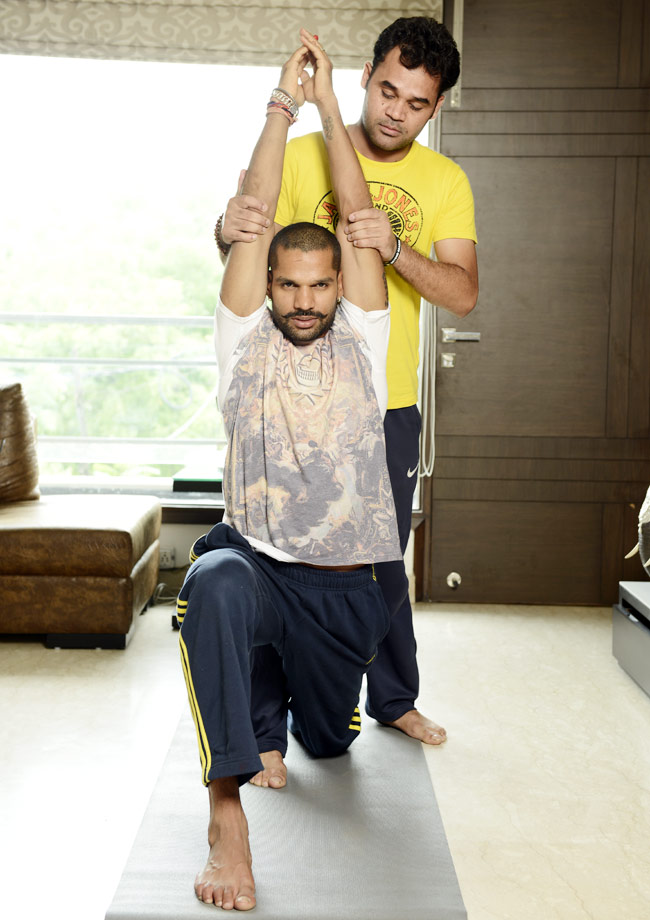 Image: India Today
Eating Right
Workout is not as effective if one's diet isn't kept under check. The batsman also perceives day-to-day food options as a big contributor in helping a person control his health issues.
A staunch believer of "what you eat reflects directly on your body", Dhawan always makes it a point to ditch more tempting and definitely more delicious options like butter chicken (*drools*) for healthier foods like boiled vegetables.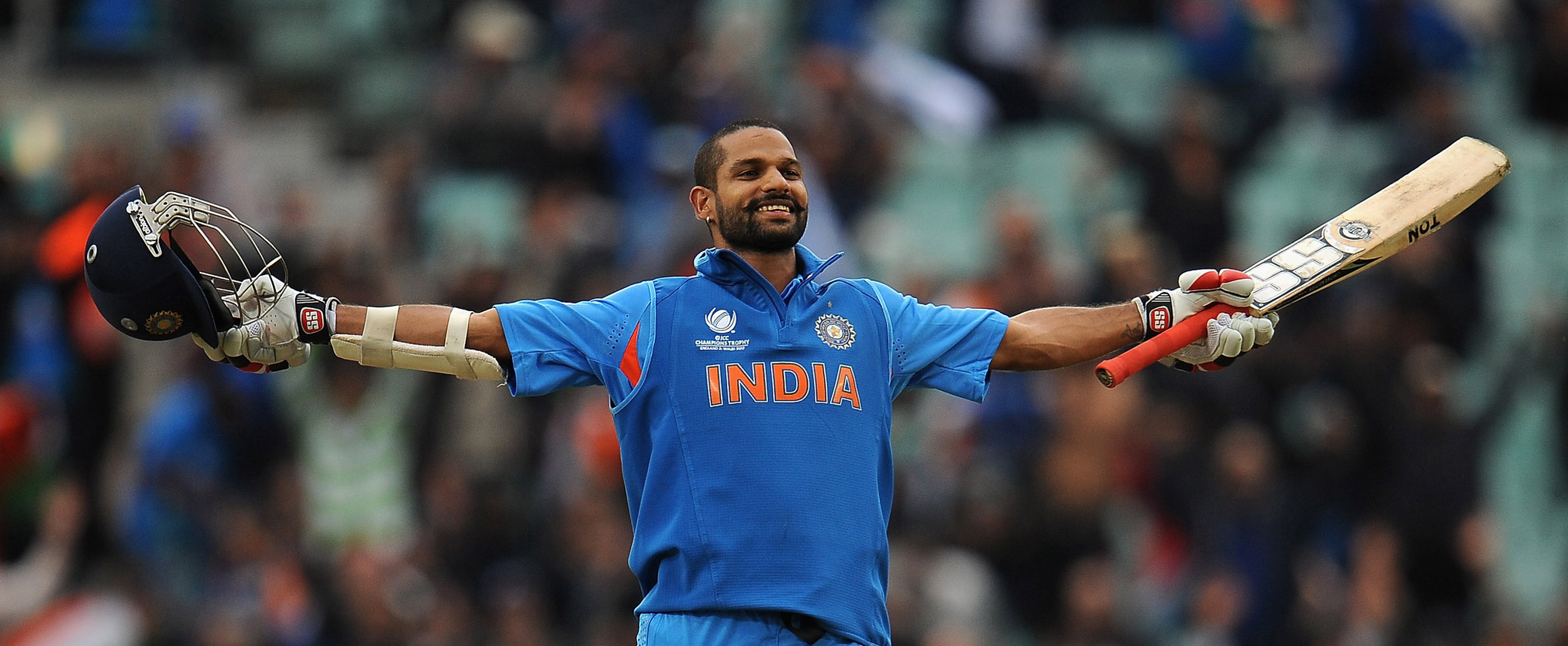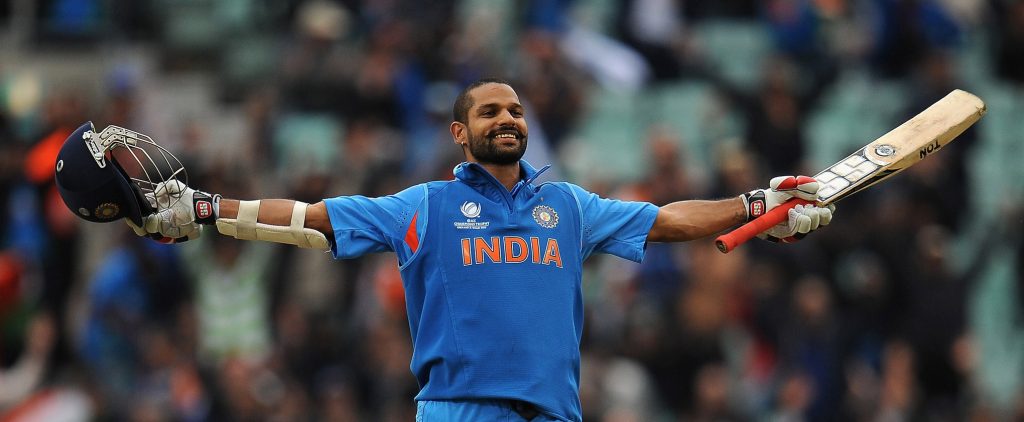 Image: ICC Cricket
Well what can we say? It's clearly not easy being a sweltering cricket sensation, is it?
Feature Image: GQ