Shizusan Shophouse & Bar Is Opening In Bengaluru On May 6th And It's Made Miso Happy
Asian food enthusiasts in Bangalore rejoice, because Shizusan is here to knock your socks off! They already have a cult status in Pune and Mumbai and I'm sure Bangalore will be no different! If you're tired of mediocre Asian cuisine and can't make up your mind about having either sushi or pho (Why not both?) then boy are you gonna love this place! We came by Phoenix Market City's best-kept secret when we got a sneak peak of the absolutely brilliant Shizusan Shophouse & Bar on Saturday (Hint: kids become a food blogger #perks). Lucky for you, they will be opening their doors to the public on May 6th with the dinner service so mark your calendars!
Inspired by the 18th-century shophouse boom during the colonial era, (think Memoirs of a Geisha) Shizusan maintains a warm ambience on the inside with a stunning Tree of Life and a gorgeous mural that will transport you (obviously not literally, we wish!) straight to another country. There is a Kyoto jazz-inspired bar outside if you prefer a more *ahem* romantic setting also, if you want to be close to the bar or illicitly watch live shows happening at the courtyard (don't say you heard it from me).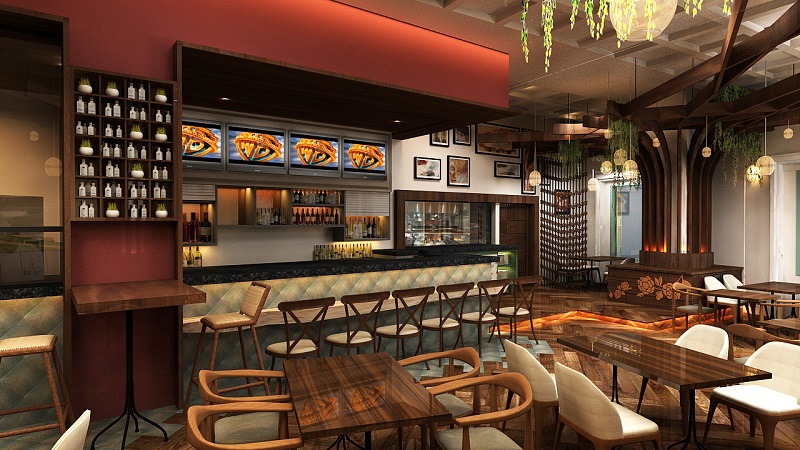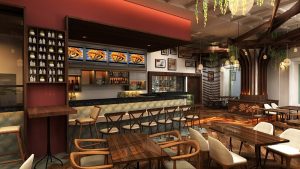 The brainchild of Romil Ratra, Deepti Dadlani and Chef Paul Kinny, the Directors at Bellona Hospitality say, "Shizusan is our big Asian dream. It is everything that we love about Asia – right from its spirit, people and attitude to big flavours, local ingredients, high-pitched sizzle and clanking of the wok, and aromas that permeate through the tiny bylanes reminiscent of the colonial era. Shizusan is our Asian atom that captures all the essence of the Southeast Asian galaxy. And what better place to open after Pune and Mumbai than Bengaluru which already has a high number of expat residents and a discerning palate for Asian food." They definitely got that right!
Now let's talk some food! The menu here is clearly inspired by comforting street and home food across the rich-culinary cultures of China, Japan, Burma, Vietnam, Korea, Philippines, Malaysia and Thailand. The live sushi bar will definitely get you salivating because you get to watch the masters work their magic and literally create your food in front of you (no, it's not overrated). The dim sums are a definite must try! I recommend the Lobster Moneybags, I literally had to fight my sister over the last one (Hint: kids, you can also just be related to a food blogger, that works too).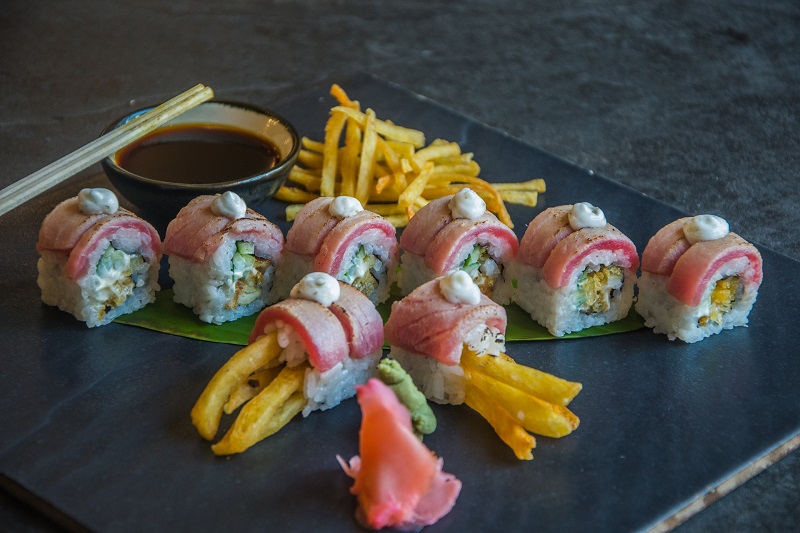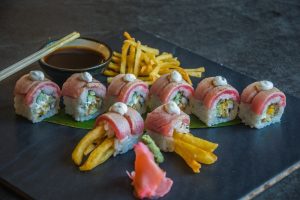 Their menu (which is gorgeous, just FYI) has a wide spread of both vegetarian and non-vegetarian dishes that will ensure that everyone is a happy camper (vegans, I'm looking at you). Shizusan will literally make your Asian food dreams come true because they have everything from Laksa to Kung Pao. The Black Pepper Lobster was absolutely delicious (yes, I had lobster again, I am a glutton) and the Rainbow Sushi was a thing of absolute beauty (spoiler, I ate it anyway) and made miso happy (yes, that just happened, again).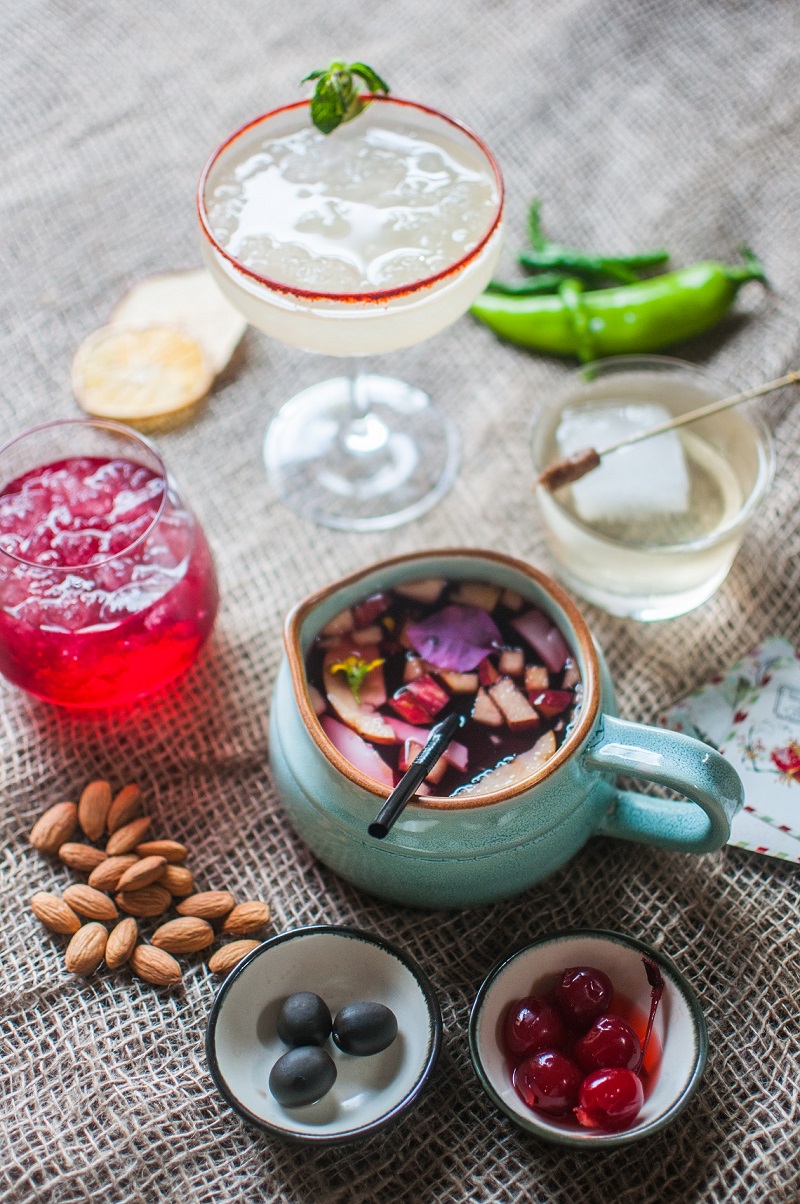 The bar menu continues the brand's commitment to Southeast Asia with a selection of Sake, Japanese Whiskeys and Asian Cocktail Beer, Iced Coffees and Coolers. The cocktails by Tanai Shirali will leave you mesmerised. The Hattori Hanzo will have you wondering if magic is real as it changes colour right before your eyes! One Night in Bangkok was tailor-made just for Namma Bengaluru and takes inspiration from the flavours of a Tom Yum Soup (I know, sounds odd but it was oddly delicious, ask my sister, she had 3).
Their selection of desserts is also fabulous! The Green Tearamisu, (apart from the obviously brilliant pun) was everything I never knew I always wanted! It substitutes coffee for Matcha, and I have to say that I'm shocked I lived 23 years without experiencing it before! Shizusan also has fruit sushi for the more experimental palate which tastes exactly how it sounds!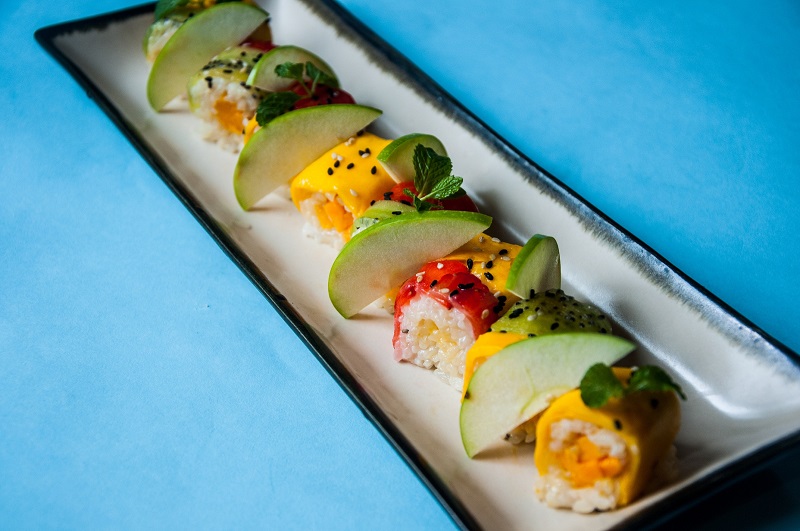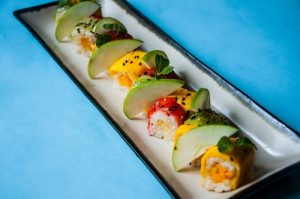 Chef Paul (who is an absolute dream in the sushi bar BTW!) has also introduced One Bowl lunches just for Bangalore of Pho, Ramen (FINALLY), Donburi, and Khow Suey, that are satiating, quick and a little lighter on your pocket.
If you're looking for an authentic Asian dining experience and are willing to spend a buck, then Shizusan is definitely the place to be! You definitely won't be disappointed! After all, we all know that you just can't put a price on quality!
Opening Date: May 6th 2017
Timings: Noon – 12:30 AM
Address: Phoenix Marketcity Whitefield, Level 2
For Reservations: +91 80 6726 6655 / 4962 6655