A slice of America at the "Only Place" in Bangalore
If you live in Bangalore, you don't really need an introduction to the 'Only Place' located in Museum Road. But for those who aren't familiar with this legendary restaurant part of old Bangalore, we will help you. It was started way back in the 1960s and served typical American cuisine from steaks to apple pies. And it was the only place to do so back then. Hence, the name the "Only Place" It was started by a budding entrepreneur named Haroon Salt and his American wife Alice and they have kept the tradition of American food going in to the 21st century.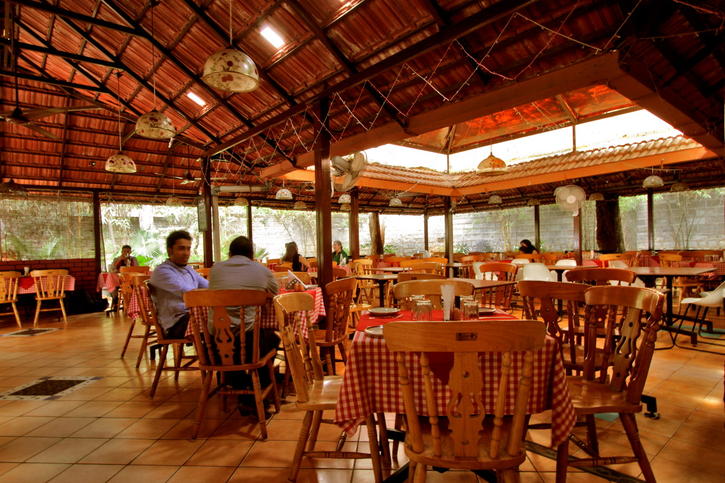 The restaurant used to be at the end of Brigade road but has now moved to Museum Road and you are likely to catch some church-goers after their Sunday mass if you pop in for a Sunday lunch. With their Mangalorean red-tiled roof, courtyard type area and white and red checked tablecloth you feel a happy picnic-y feeling and this is just the start of the wondrous things you are going to be feeling. At night they have yellow lighted lanterns and fairy lights giving a more romantic feeling making this a restaurant for all occasions.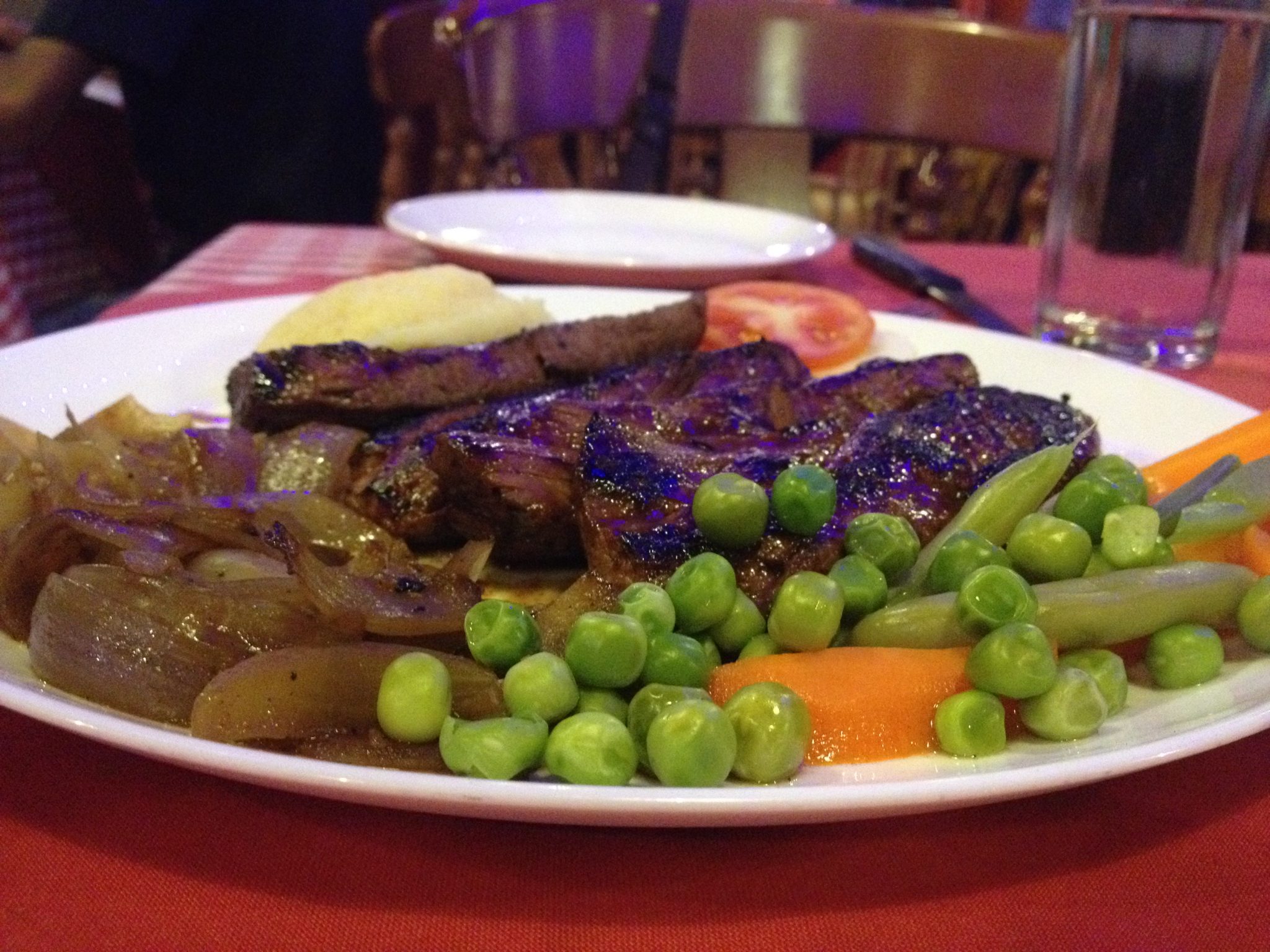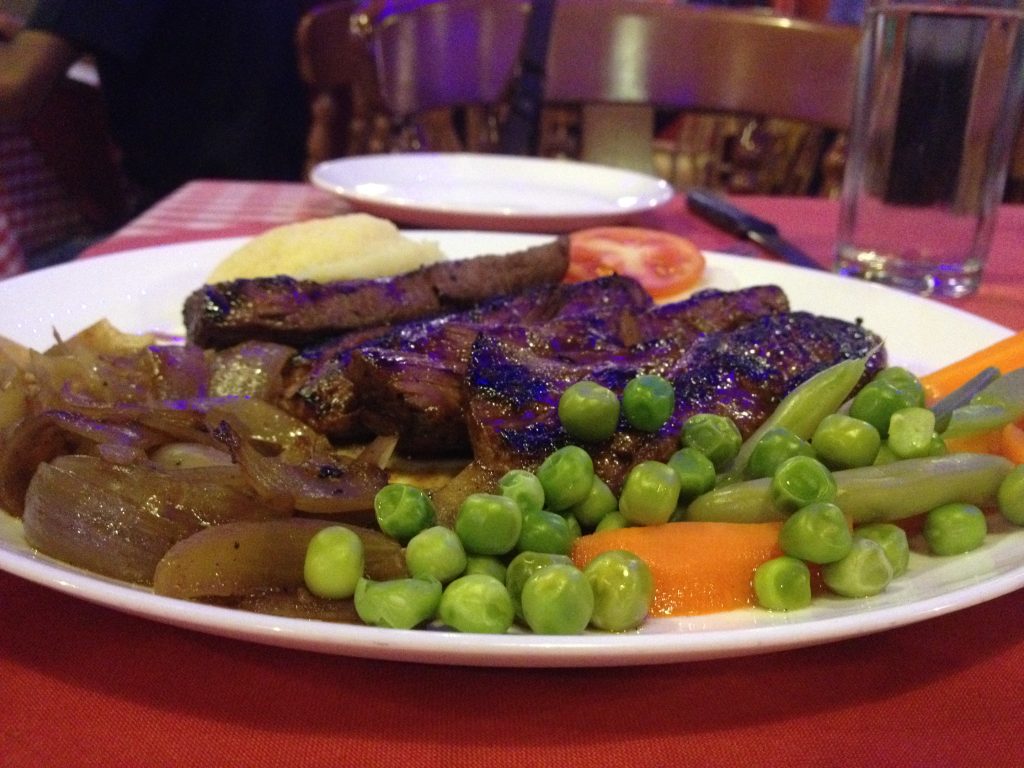 Only Place does serve some vegetarian food, but it is infamous for their meats and cuts. Their steaks are legendary and for good reason. We ordered The Cheesy Fries for starters. Fries topped with tons of melted cheese-that does the elastic cheese bit that we love. We ordered the Liberty Steak and the Whopper Burger (a humongous burger) and we couldn't help ourselves so we ordered the Vienna Steak. We knew we were going to pack some home. Oh, before we go into the meat and get lost in its juiciness, we have to tell you that they serve this garlic bread complimentary and we had to mention it because we love places that give us complimentary bread with mustard and ketchup! And now for the meat. The Liberty Steak, was perfectly cooked with the right touch of marinated flavours and the minute you bite into it, you are lost for words. Just writing about it, makes our mouths water. 4 strips of orgasmic goodness that we know are going to dream about. We broke ourselves from the grips of the Liberty Steak to try the Whopper Burger, and that did not disappoint at all. After all the Burger was facing stiff competition from the Steak. But the Whopper was in a league of its own. We have to warn you, the burger is the size of a standard plate and is a challenge on its own. If it wasn't for the size, the Whopper would have disappeared in minutes.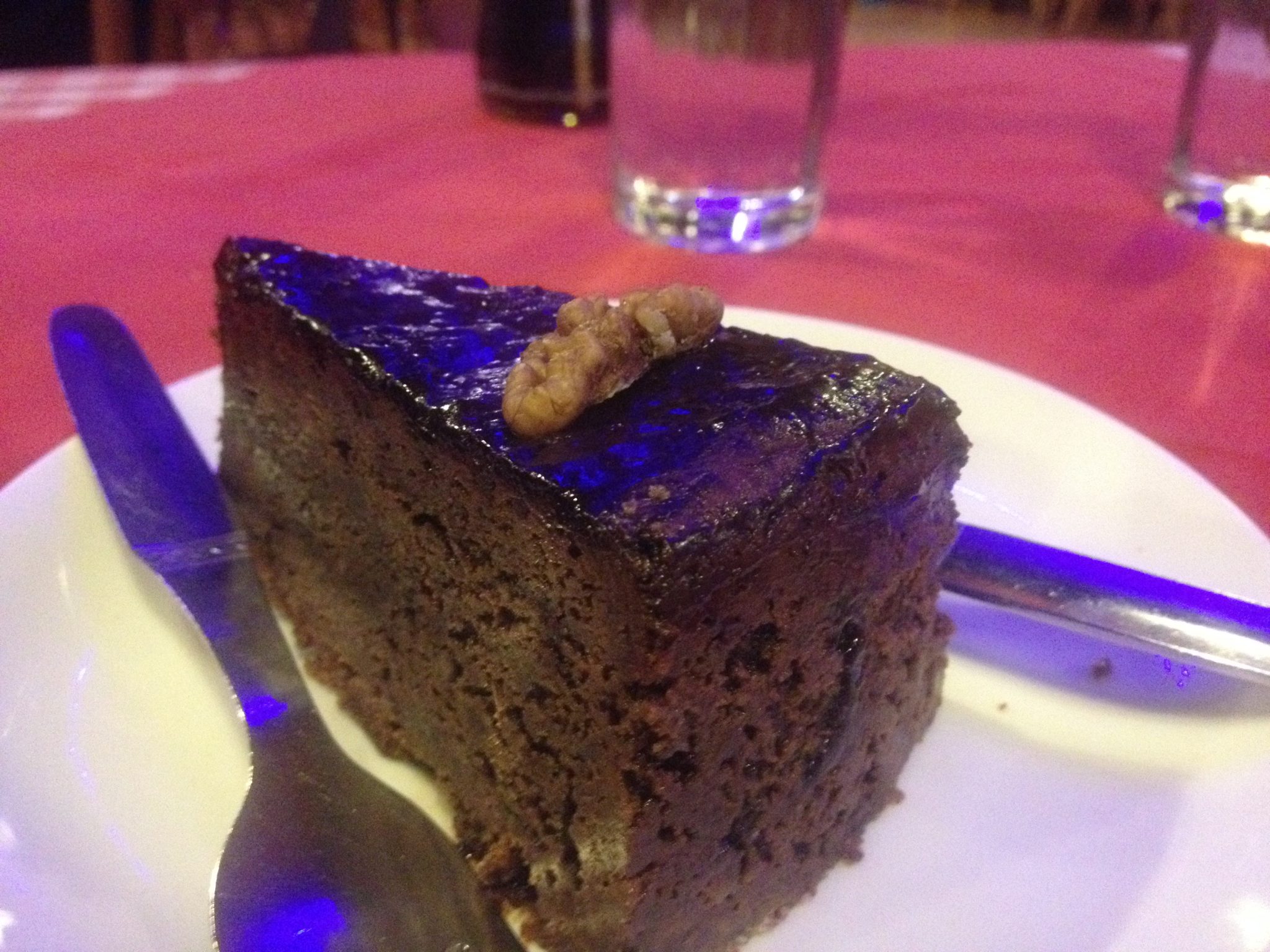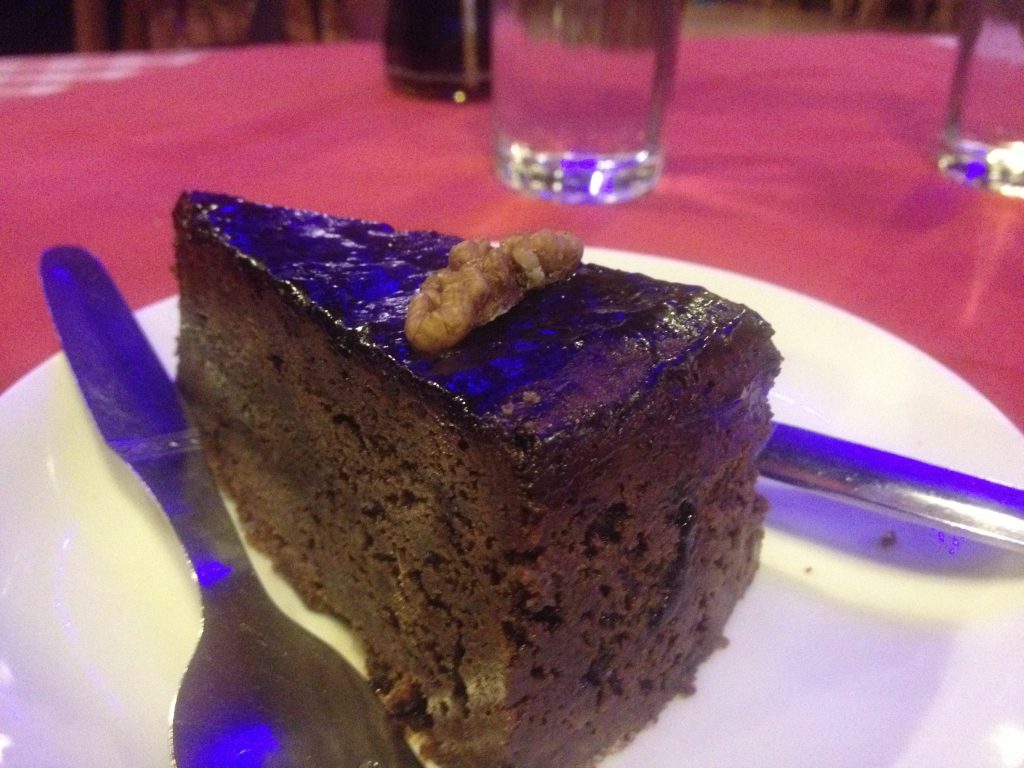 The restaurant used to serve beer, but they have stopped it now and we chose to stick with water and coke. For desserts (Yes, we had desserts after this) we ordered the caramel custard and chocolate fudge cake. The caramel custard was extremely delicious and the chocolate fudge cake was just what we needed to satisfy our sweet tooth. We hear that their apple pie is amazing but we weren't in the mood for something fruity. Do try it out and let us know how it was.
All in all, The Only Place, is the Only Place that made us feel the way we felt. Extremely full and deliriously happy.
What we had:
Cheesy Fries
Liberty Steak
Whopper Burger
Chocolate Fudge Cake
Caramel Custard