Slurp Up Premium Asian Food At Ni Hao, Radisson Noida
The Mandarin Chinese term 'Ni Hao' is used as a greeting, which means 'hello', however, it literally translates to 'you good' in English. And 'good' would be an understatement if we had to describe the latest addition to Noida's Chinese restaurant folio.
The Space
Nestled in the chic Radisson hotel in Sector-55, Ni Hao occupies a prime spot by the swimming pool at the property's terrace. The restaurant overlooks an up and coming and expansive landscape of Noida. Sitting next to Radisson's crown jewel, The Great Kabab Factory, this Oriental restaurant too has a hard to miss character of its own.
Done up in deep reds and crisp whites, Ni Hao boasts of a traditional Oriental set up complete with a massive Chinese lamp pulling together a comfortably spaced out restaurant under its grandeur. Adding to its charm is an open kitchen, where you can see the magic happen live in front of you through the clear glass.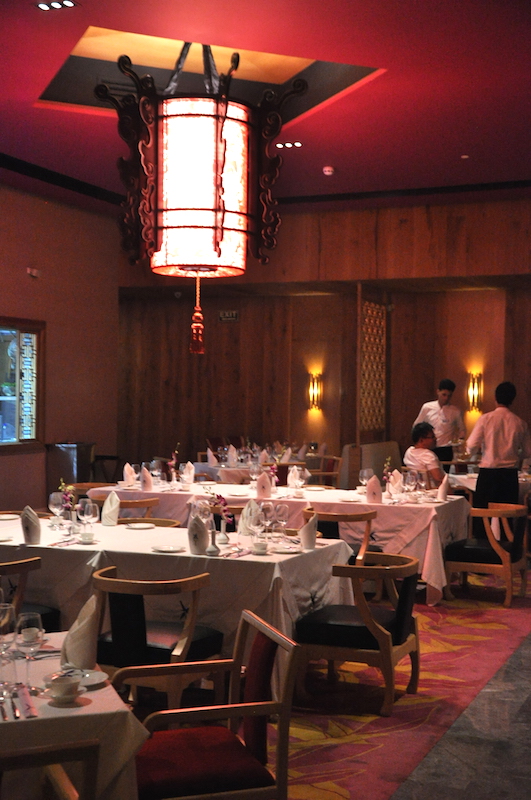 The Food
Ni Hao boasts of an expansive menu that boasts of a selection of amazing dishes including the likes of barbecue preparations, dumplings, gravies, and a section dedicated to "dieters". The choice for everything is in abundance and the quality and taste of it also does not disappoint.
Chef RB and his team did a good job at whipping up an exclusive multi-course Oriental fare for us. We started our dinner with a tall glass of chilled basil and mint mojito with a splash of lime to get our palate ready.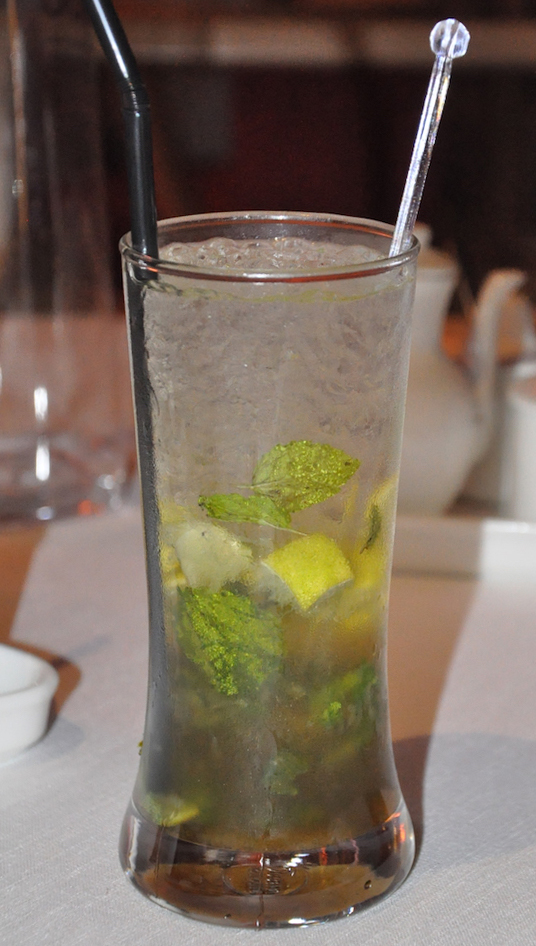 For starters, there was a selection of vegetarian and non-vegetarian dim sums picked out by the chef. This included the prawn and water chestnut siu mai, shrimp and bok choy dumpling, seafood and shitake mushroom dumpling, and smoked chicken dumpling in the meat basket.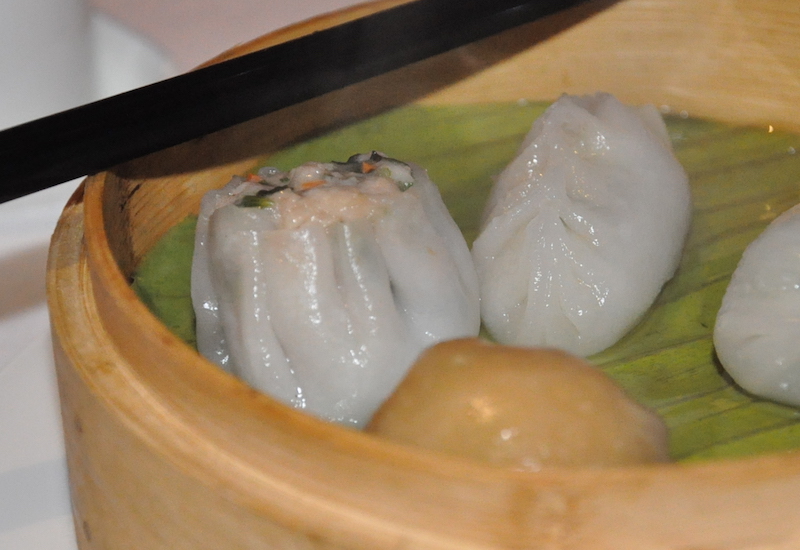 Meanwhile, the vegetarian picks featured broccoli and water chestnut dumpling, napa cabbage with walnut dumpling, trio of mushroom and bok choy kothe, and a spicy Asian green kothe. It would be unfair to say that we fell for a particular dumpling because all eight were simply amazing. Although, if we did have to pick, we'd go with the seafood and shitake mushroom dumpling and the broccoli and water chestnut dumpling.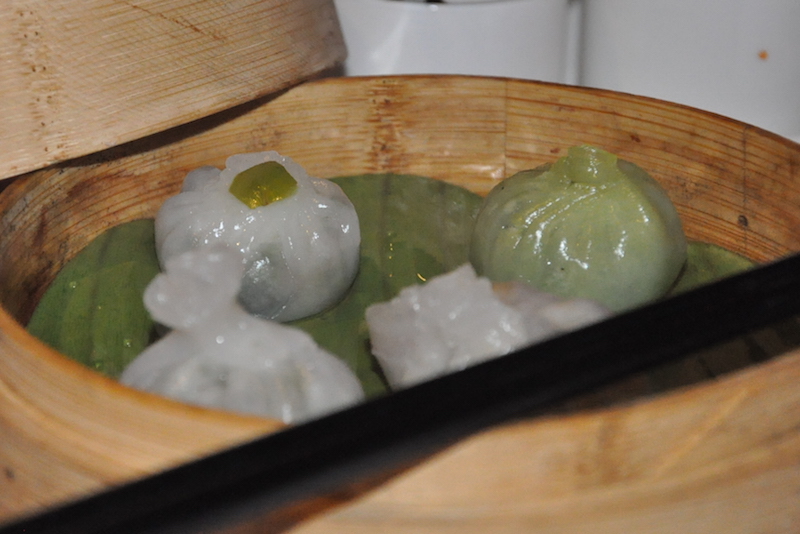 We followed up the onslaught of dumplings with a crispy lotus stem in a delicious plum chili sauce. The glazed lotus stem slices were crispy fried to heavenly perfection and the sauce was a sweet balance between sweet and spicy. Non-vegetarians can start with a crispy chilli chicken Szechwan style, which, simply put, was fire on a platter. We washed down our appetizers with a glass of Cosecha Tarapaca Merlot.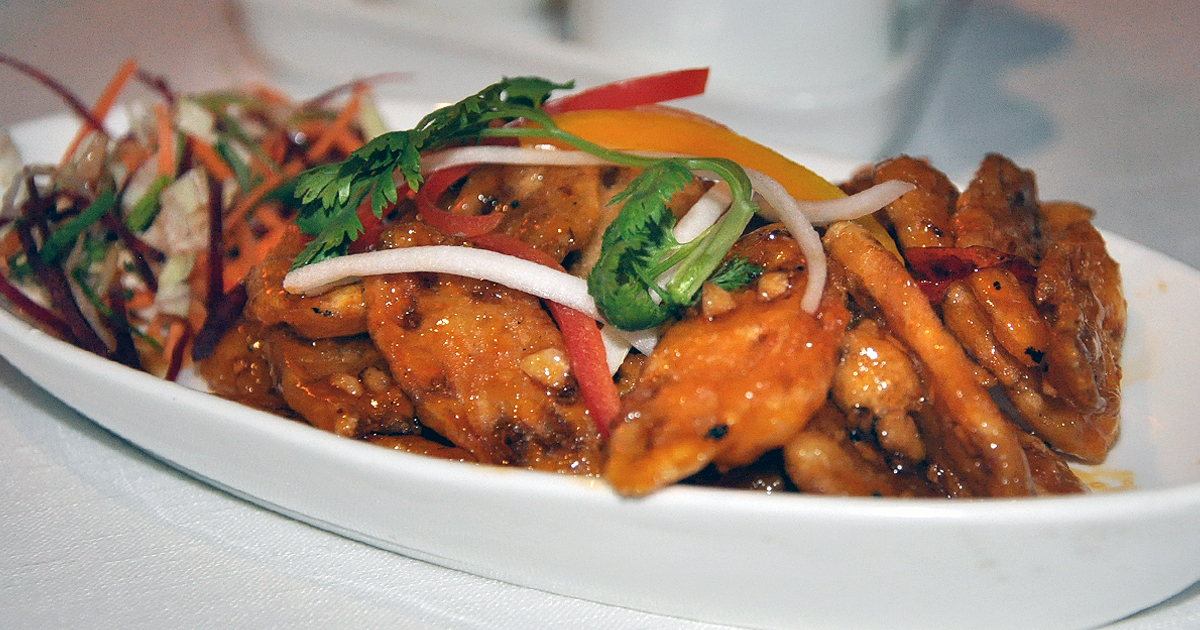 Next up was a zesty chicken tom yum soup that had us reeling! Loaded with juicy shreds of chicken and mushroom slices, the soup boasted of sharp – and just the right amount of – Thai flavours. *Drools*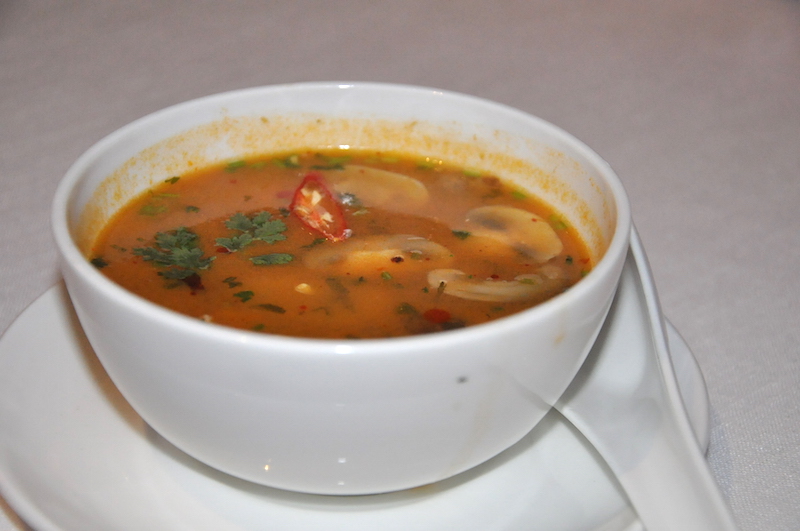 For our main course, we sunk our hooks into sumptuous portions of Asian greens in soya sauce and Hunan style lamb with crunchy beans and scallion paired with chicken fried rice and hakka noodles. To wrap up our Oriental extravaganza we indulged in a warm melting chocolate cake that just cannot be described in words. To give you an idea, imagine thin layers chocolate sponge cake put together with rich melting chocolate. We tasted heaven.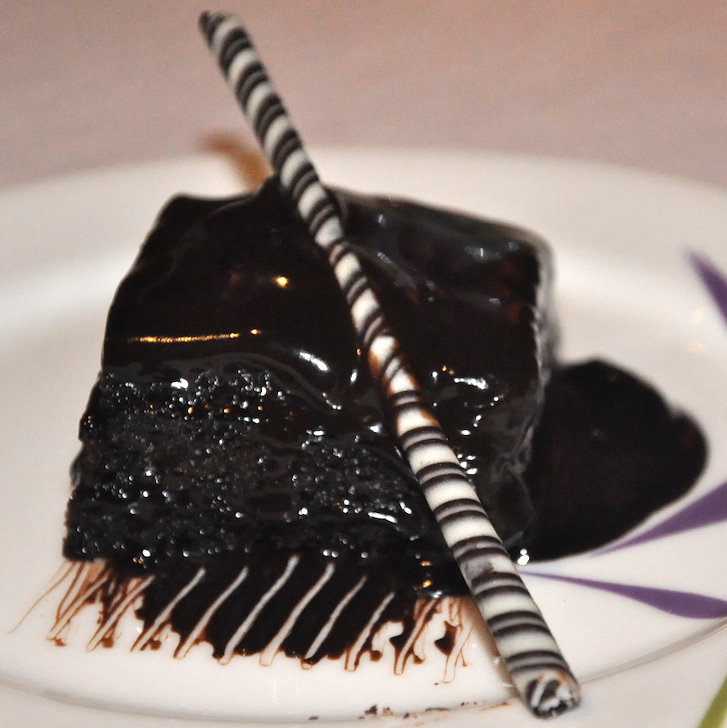 In conclusion, we'd like to say that Ni Hao definitely steps up the quality of fine Oriental dining in Noida. With amazing food and beverages, a classy ambience, and a fleet of courteous staff running the show, this restaurant could very well go a long way!
Psst! For all you confused souls, this Ni Hao is not the same as the one in Logix City Centre Mall.