Sonam Kapoor & Anand Ahuja Are Going Gaga Over This Indian Restaurant In London
Newlyweds Sonam Kapoor Ahuja and Anand Ahuja are currently holidaying in London, and if their social media is any sign they're having a gala time. And while we can only imagine all the goodies the sneakers-and-fashion-loving couple will be lugging back to India, it is a recent desi lunch menu that seems to have had the two grinning ear to ear.
Actress Sonam Kapoor took to Instagram to share a wholesome South Indian meal that she enjoyed with her husband. The duo kicked back with some good ol' dosa, sambhar, and coconut and garlic chutneys at the restaurant Bombay Bustle, located in Mayfair London. The restaurant is also one of Sonam's favorite restaurants to eat in London. "Favourite place in London! Sammy, I'm so proud of you," the Neerja star announces happily in a video on Instagram. Kapoor also shared an image of her authentic Indian platter. Take a look.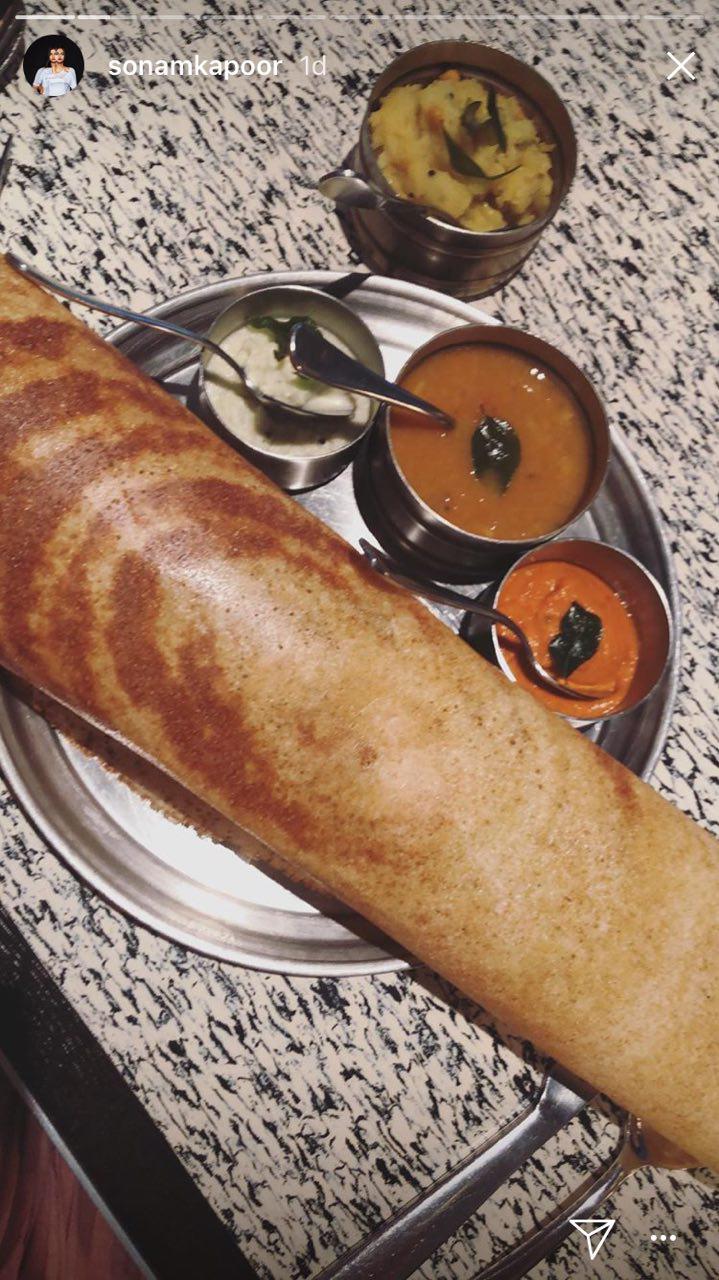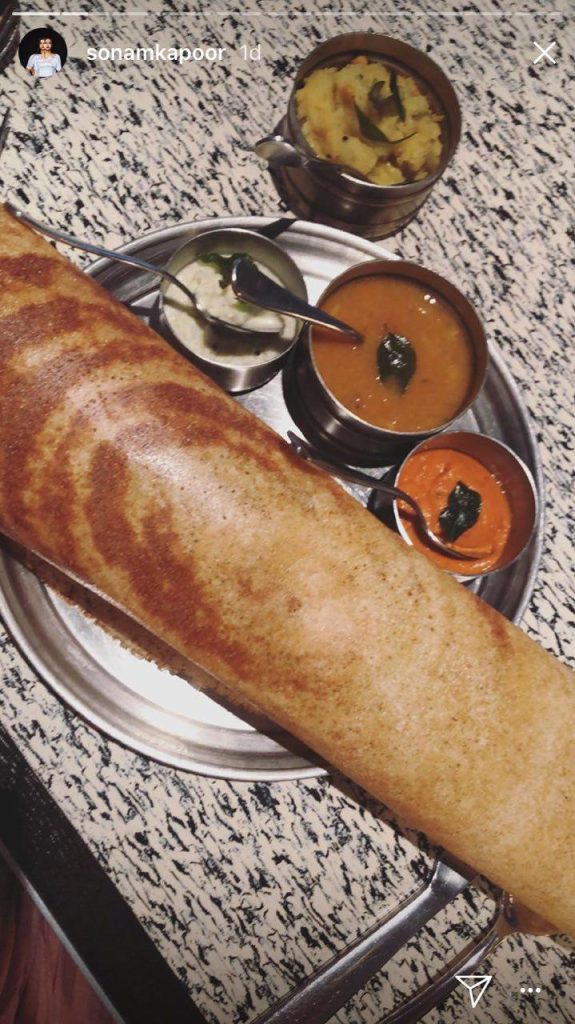 Owned by third generation hotelier and co-founder of gourmet Indian chain Jamavar, Samyukta Nair (a.k.a. "Sammy"), Bombay Bustle re-creates the magic of dining in the city of Mumbai right in the heart of London. Modeled in the form of a colonial railway carriage, the restaurant promises an authentic Indian experience complete with dishes like Murgh Malai Kali Mirch, Samosa Papri Chaat, Biryani, and Dosa of course.