"If I feel like eating a chocolate I do", Sonam Kapoor Sweats It Out Before Cannes
The Cannes Film Festival starts next week and the who's who of tinsel town are polishing up their red carpet walk, jiffy-ing up their ensembles and sweating their way to a paparazzi-ready body. One of the many starlets who will be seen strutting down the Cannes red carpet will be Sonam Kapoor.
Mobile Fitness
The diva is gearing up to dazzle onlookers. She plans to take her trainer along to Cannes. "I don't go anywhere without my trainer. I have been training with Radhika (Karle) for five years. If I don't have my trainer and my nutritionist with me I find someone there to workout with me", Kapoor said in an interview.
"I have identified a Pilates studio in Cannes close to the hotel too where I can get a few sessions", she says adding that she'll be carrying her fitness regime in her kitty. Kapoor swears by yoga, pilates, lifting weights and dancing with an added extra of running and walking.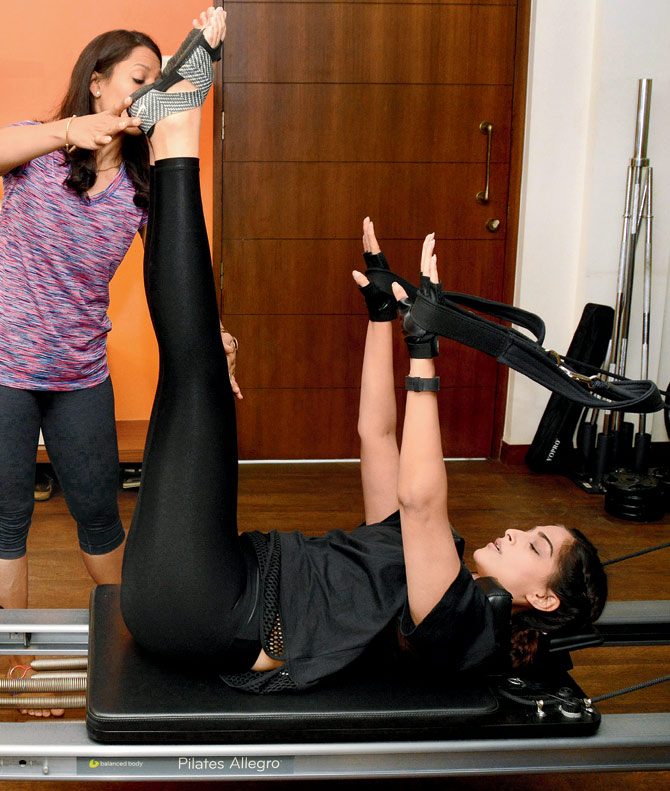 Foodie Kapoor
Sonam Kapoor who's love for chocolates is not unknown, believes that 70% of weight loss happens with nutrition. I have a specific diet plan. I am a vegetarian predominantly but more as a preference. I have fish once in a while. I'm trying my hand at being vegan. I don't drink.
"If I feel like eating a chocolate I do. But that's rare. I support organic produce. The kind of things that we eat and feed our children is horrible. Fast food is poison. I like Indian junk food pav bhaji, chaat, vada pav. I don't enjoy pizzas and burgers. I like sparkling water. I sip on colas once in a while. I love fermented food like dosa and idli but it doesn't suit me."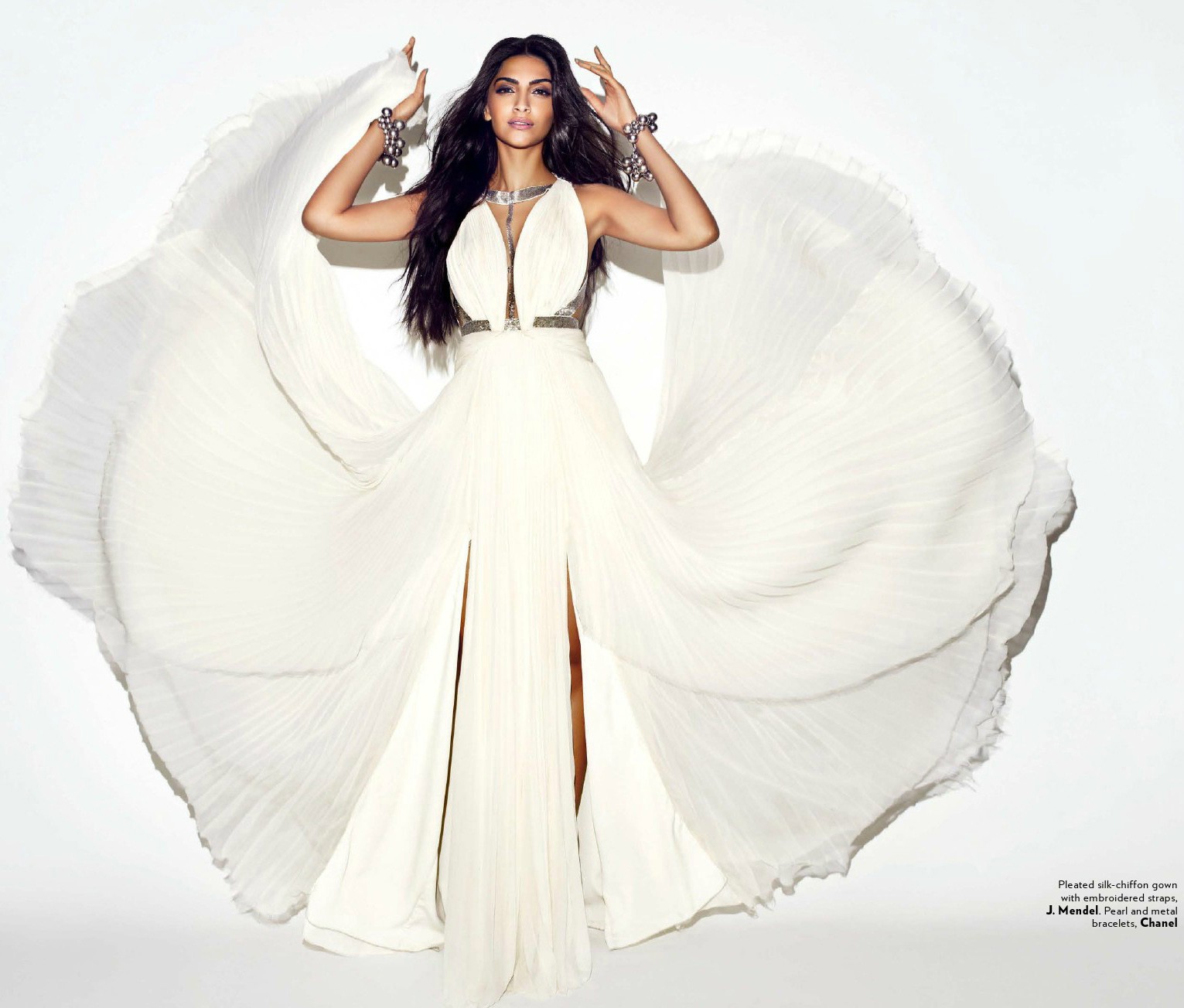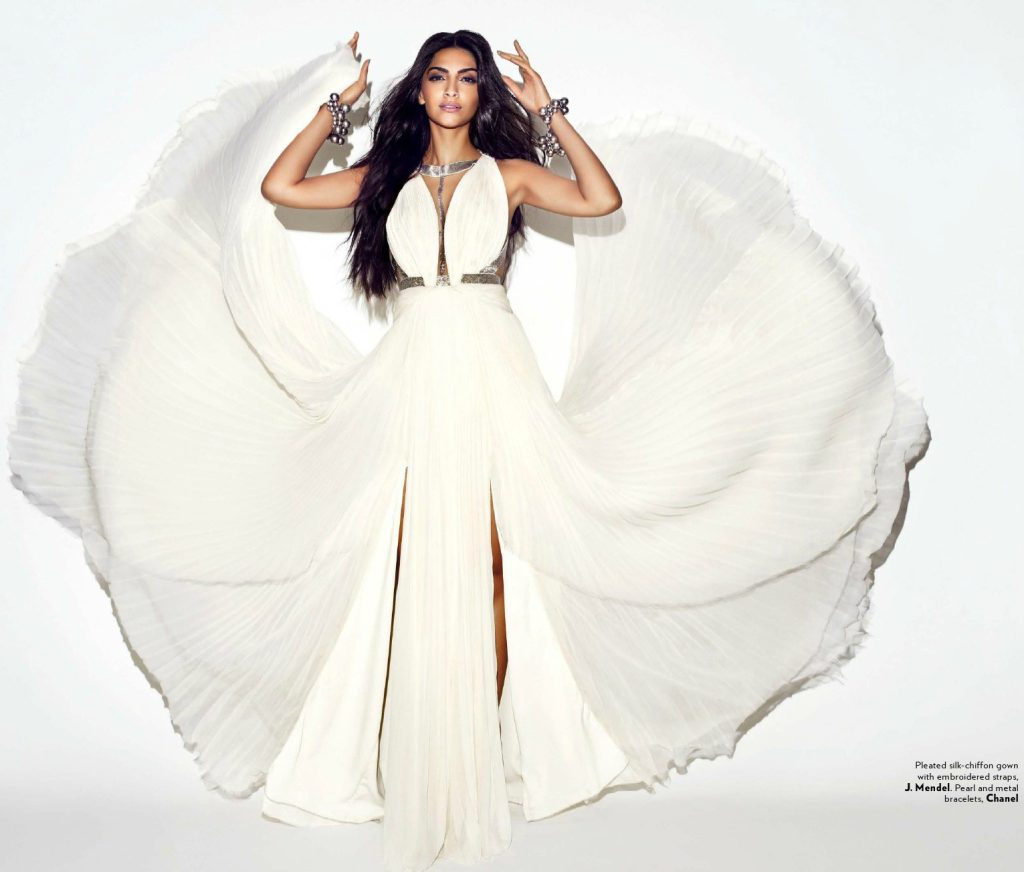 Sonam's Staples
Though an ardent food-lover, Sonam knows where to draw the line when it comes to binging "I believe in Satvik diets. I don't like anything that tastes like meat so it has to be cooked or deep-fried. So I avoid it. I'm also lactose intolerant. I also get nauseous with eggs. I miss eating caviar and sushi.
Speaking on portion control, the actress said, "I don't believe in eating six meals a day. I eat three good meals. I wake up at 5 am. Drink hot water and eat a good breakfast. I eat avocado and toast, poha, upma, oats, soy milk .I eat lunch at 12 noon. It's usually home food like bhindi and roti. Indian food, if cooked with less oil and masala, is the healthiest. I eat dinner by 6.30 pm."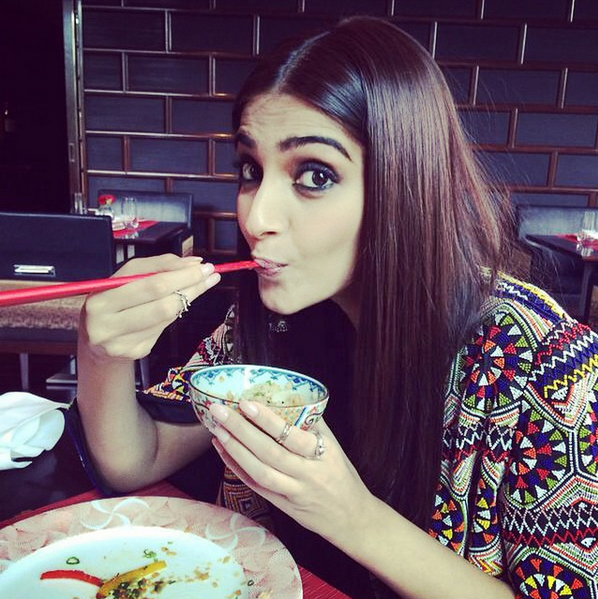 So that's what the beautiful Sonam Kapoor eats, Cannes or no Cannes.
Source: Mid Day
Feature Image: Huffington Post