Starbucks Adds An Innovative Twist To The Quintessential Frappucino
It's the start of a new month and Starbucks is here with some new flavours to satiate our Frappucino cravings. Starbucks is putting a flavourful spin on three exclusive Frappuccino blended beverages, featuring creamy pairings and unique ingredient combinations to take your beverage experience to a whole new level and we obviously had to go and try it out for ourselves!
We tried the all-new Pistachio Bon Bon Cream Frappuccino that seamlessly blends sweet and savoury flavours but you have got to be a Pistachio lover to really enjoy this drink. Mocha Hazelnut Crunch and Irish Cream Coffee Pudding Frappuccinos were the returning favourites and we loved them better than ever!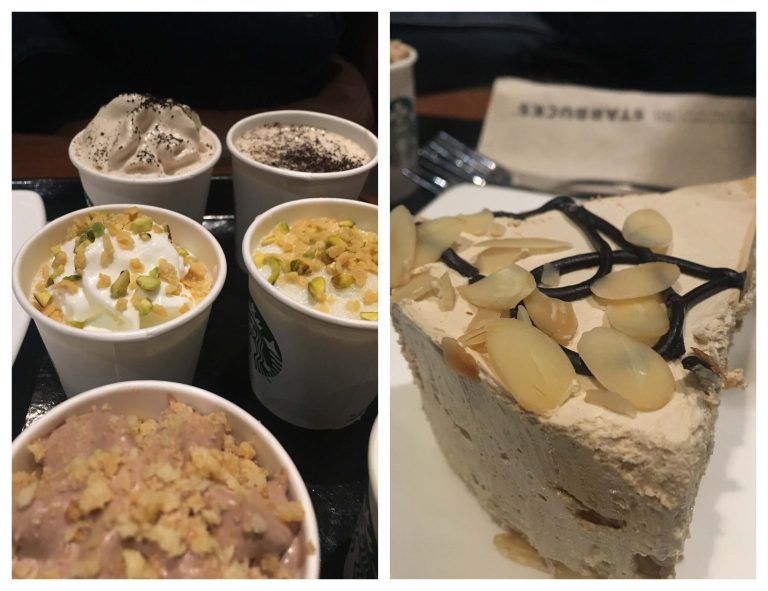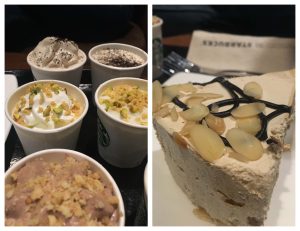 Pistachio Bon Bon Cream Frappuccino – As whimsical as it is delicious, the nutty and chocolaty drink blends authentic ground pistachios with rich chocolate sauce and finished with chunky waffle pieces and crunchy pistachio nuts.
Mocha Hazelnut Crunch Frappuccino – The combination of chocolate and coffee is heavenly. A blend of espresso with bittersweet mocha sauce, hazelnut syrup and milk, topped with toasty-sweet Hazelnut Chocolate whipped cream and nutty cracker crumbs is literally bomb dot com.
Irish Cream Coffee Pudding Frappuccino – This beverage is a treat to the taste buds. It features a coffee pudding base infused with Irish cream flavour, topped with espresso whipped cream and ground espresso powder.
The fun doesn't quite end there! The deliciously layered Irish Cream Cake is every coffee lover's dream with its rich combination of coffee flavours and cream, edged with crunchy almond flakes.