Starbucks India Launches Awesome Thursdays For An Evening Of Coffee And Comedy
It's almost (almost) the weekend, but we still have Friday to get through. Prep yourself for the workday on Friday by heading to Starbucks this evening and unwinding over some brilliant coffee paired with stand-up comedy. The popular coffee chain has brought back 'Awesome Thursdays', an event which hosts stand-up comedy artists at outlets across India every Thursday.
The Line-Up
The event will take place across Mumbai, Delhi, Chennai, Hyderabad, Bangalore and Pune parallely from June through August. Coffee and comedy lovers in Mumbai can head to Starbucks every Thursday to enjoy performances by Sorabh Pant, Sapan Verma, Kunal Rao, Azeem Bantawala and Sahil Singh.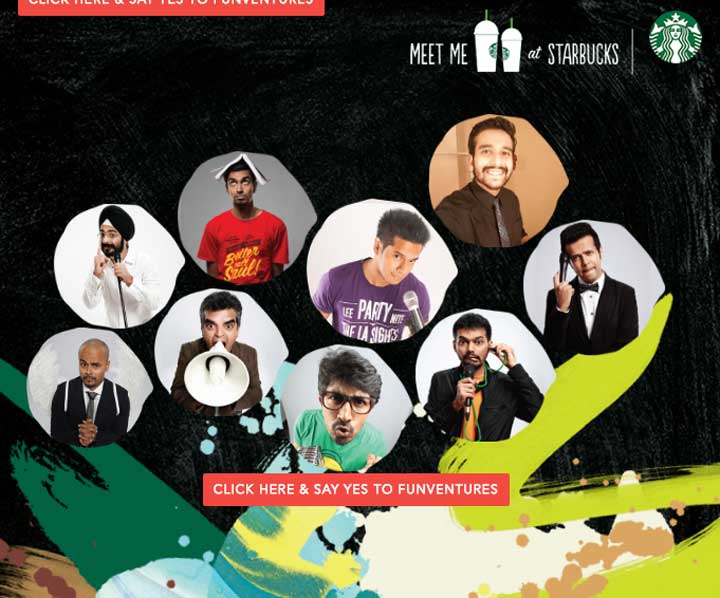 The shows begin from 7pm and, in Mumbai, are being held at Starbucks' Santacruz, Juhu Tara, Powai and Horniman Circle outlets on different dates. For the full schedule of the artists as well as information about performances in other cities, head to the Starbucks Funventures website here.
Comedy and Coffee
Of course, while you're enjoying the one liners and insults, we suggest you get yourself a cup of coffee, although you may just snort some out while you laugh.
Along with their Awesome Thursdays, Starbucks has introduced their Frappuccino Delight offer, where if you buy a Frappuccino, you get 25% off your second Frappuccino. There's also a new Frappuccino on the menu; the Banana Chocolate Chip Frappuccino which is made with banana sauce, mocha sauce and chocolate chips blended with milk and ice.
Sounds tempting no? Do you need any more reasons to head over to Starbucks this evening?