A Step-by-Step Guide to the Ultimate Snack – A Cookie Waffle
"What do you want for
dessert
, sweetie?"
"Mom, I can't decide. I really want to have a
waffle
but a
cookie
also sounds tempting. I think I'll get a
cookie
. No, wait. I think I'll get a
waffle
. Oh my god, I can't decide".
"Well, you have to. Pick one."
That's where we come in. Why make her choose when she can have both. Yes, that's right. Behold – The Cookie Waffle. Part
cookie
, part waffle. And it's delicious.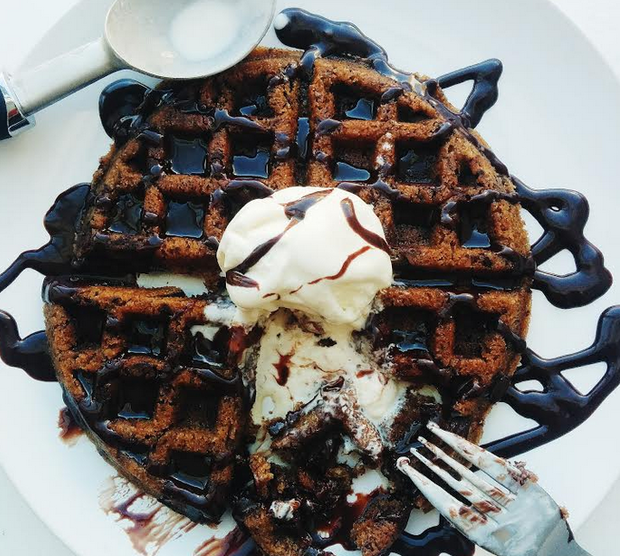 And here's how you make it.
What you need:
1) A waffle maker
2) Pre-made cookie dough
3) Cooking spray
Step 1: Grease both halves of the waffle maker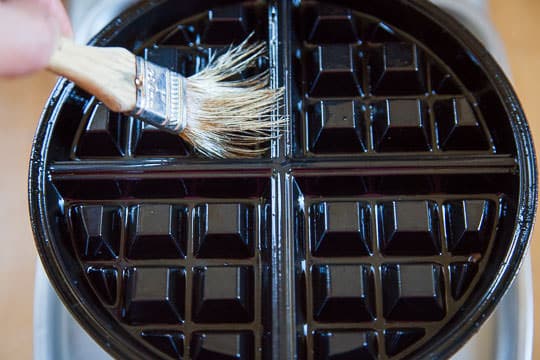 Step 2: Add several pieces of cooking dough
Step 3: Press down each piece until the entire surface is covered
Step 4: Turn on the waffle maker and let it cook for 2 – 4 minutes. Check to make sure it isn't burning
Step 5: Scoop out and add a dollop of ice cream and hot sauce.
Voila – Your daughter's prayers have been answered. Bask in all that glory.