Swensons is opening at Besant Nagar. We pick out favourite items from their menu.
[dropcap]W[/dropcap]here 'everything' means mustard, dill pickles and onions. Swensosns is a famous drive-in restaurant that's been attracting customers for the past 81 years. Their trademark is adding brown sugar to their burgers. Swensons burgers have been voted the 'best burger of the year' countless times by Fox 8 in 2008, 2009 and 2010, and in 1999 by Forbes.
Here's some of the favourite items on their menu we're all especially fond of-
1. Galley Boy
What's that delicious looking boy doing on the counter?
'Galley Boy' is Swensons' famous double patty cheeseburger that comes with two special sauces. It is a signature dish has made its makers stand proud. You can spot this burger from a mile away, thanks to the olive perched prettily on the top. This classic, mouth-watering Akronian burger never ceases to amaze the palette.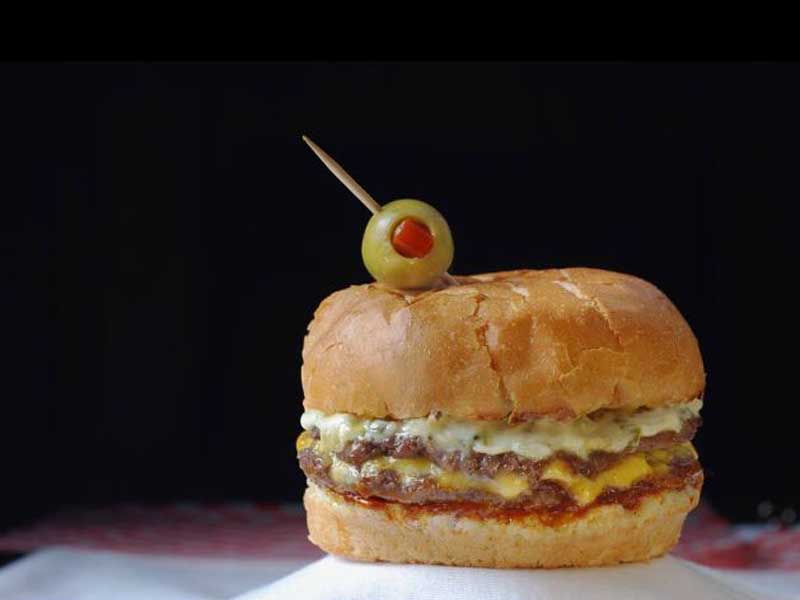 2. Triple Hamburger
You can't go wrong with this. You just can't.
This Classic American burger is a fresh, succulent burger that customers adore.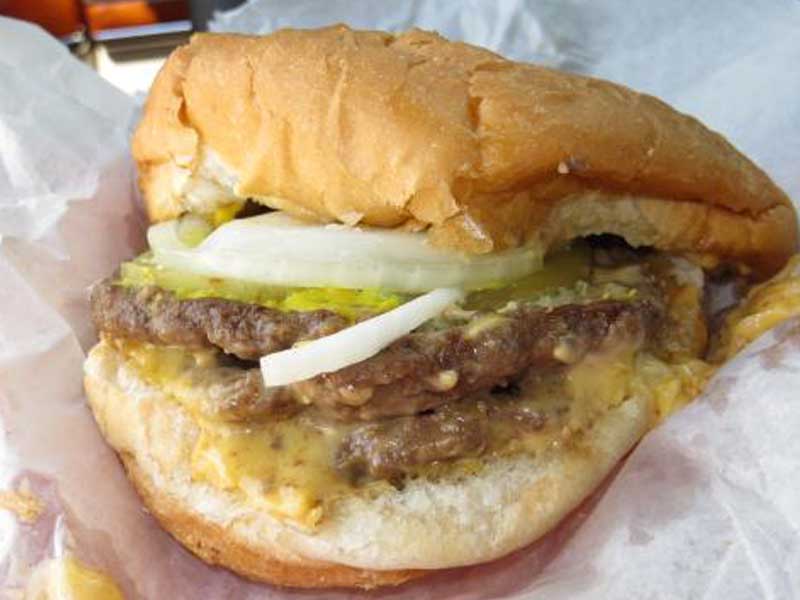 3. Double cheeseburger
There's no point fretting about your weight once you've ordered this.
It's extremely cheesy and creamy, and with a double patty to top it off, this burger is a crowd puller.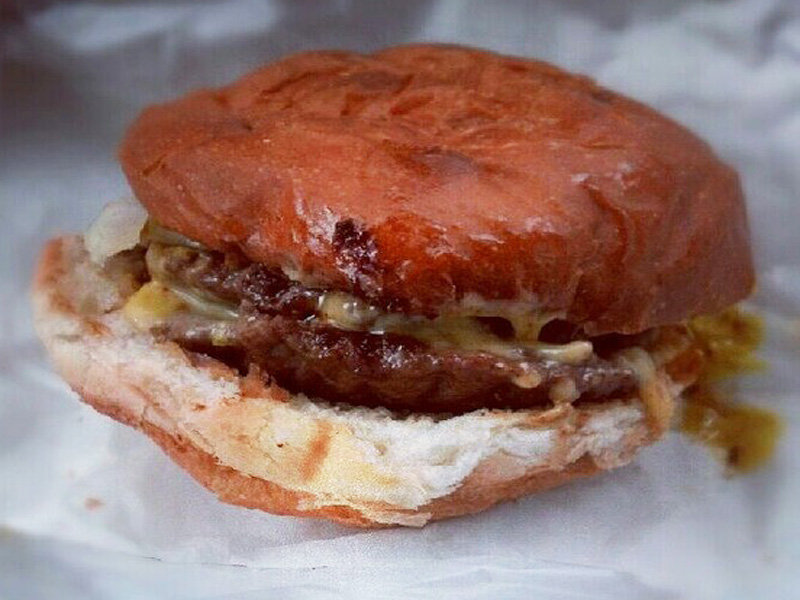 4. Sloppy Joe
A little onion, mustard, extra pickles and-
A lot and lot of meat.
While talking casually about the Sloppy Joe, it's common to hear 'It's heaven on a bun', or 'It's just so addictive!'
It's meaty and full of flavour. Why would you bother eating a hamburger anywhere else?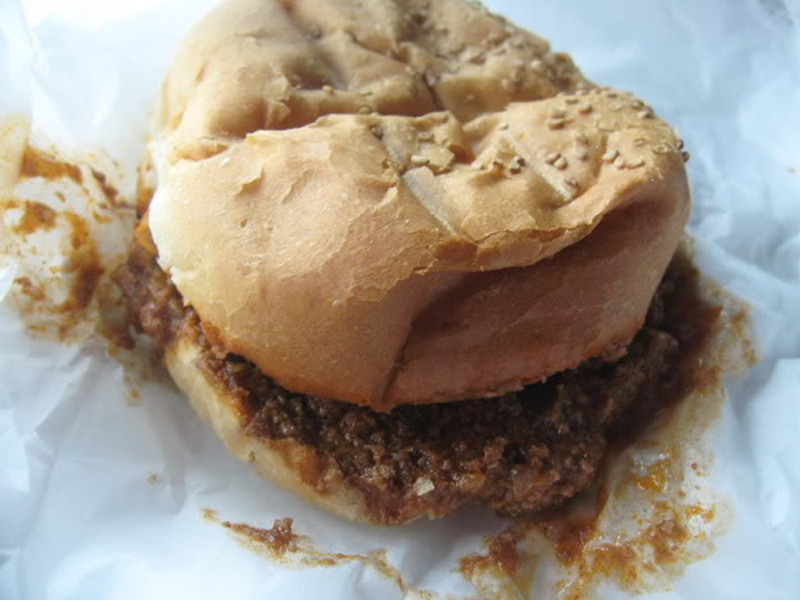 5. Steak sirloin strip
A generous amount of flavourful steak is heaved on a toasted seasame bun, beefalicous!
Now you understand why all the college kids hang out here all the time.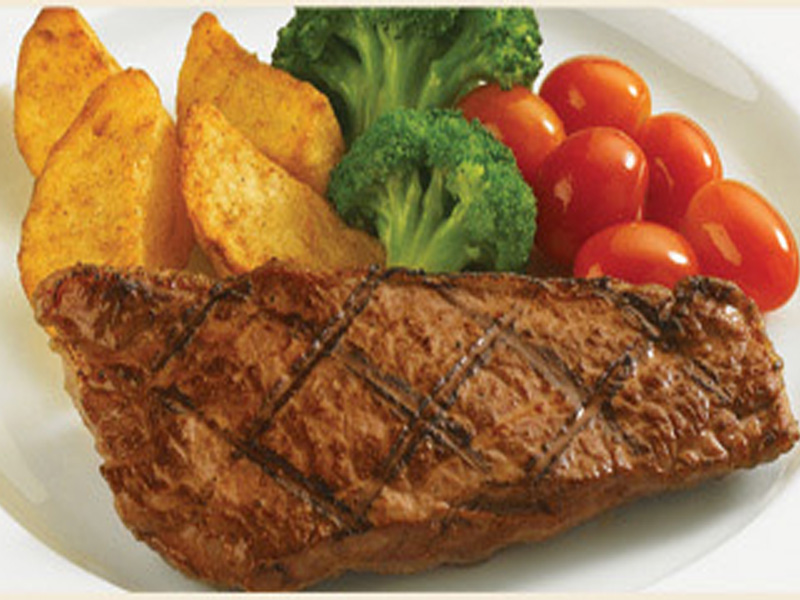 6. Fried Bologna
This 1/4 Lb sandwich is not for the faint heart.
The juicy, tender meat mixed with their 'special sauces' tantalizes your taste buds. Who's in for round two?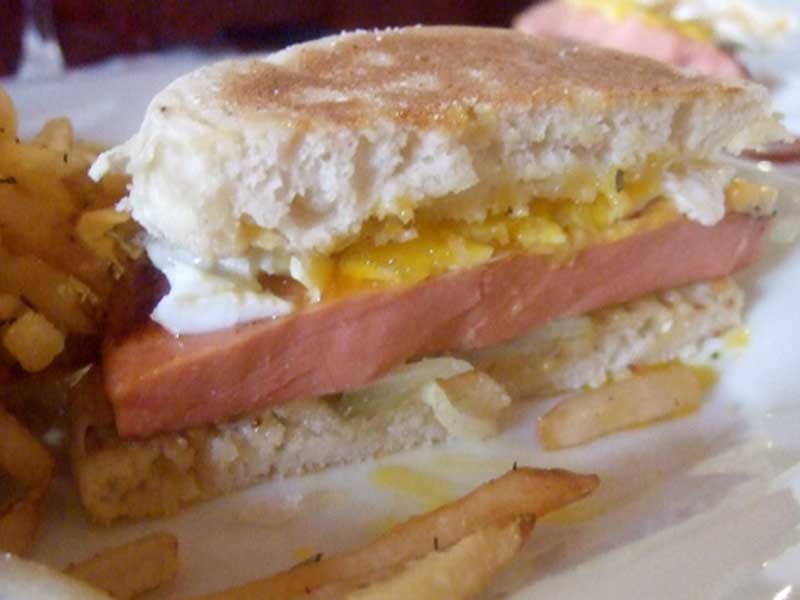 7. Salad boy
Let's have some well-deserved vegetarian fun. Salad boy will have no trouble fitting with the Indian crowd.
This vegetable burger draws its flavours from tomatoes, pickled onions, melted cheese and two sauces.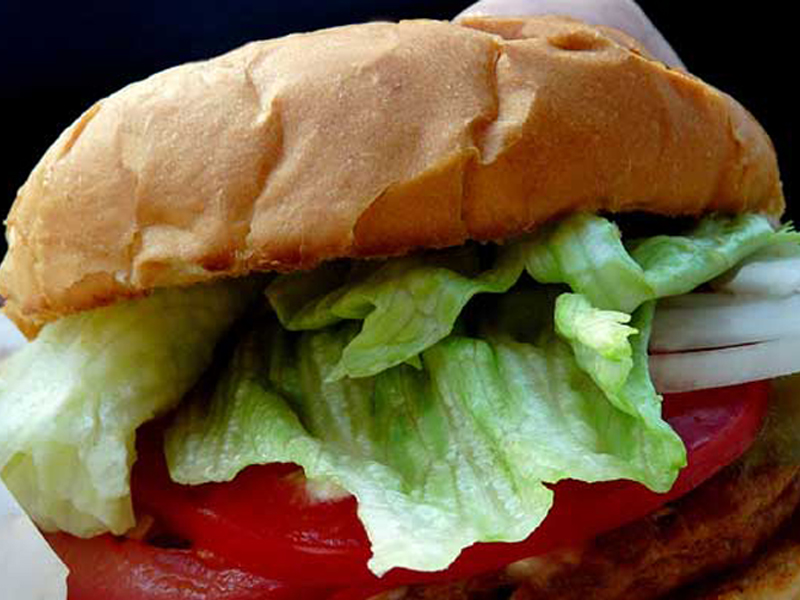 8. Onion rings
This is fast food at its best.
Fries have been replaced with their 'special' onion rings that are too good to resist. A neatly wrapped package of onion rings dutifully accompanies every burger and sandwich.