Swiggy Users In Hyderabad Can Now Order The 'Swiggy Shake' From The Thick Shake Factory
Folks in Hyderabad, there's something special happening in your city. Swiggy has joined hands with The Thick Shake Factory to create a brand new shake that you can order via the Swiggy app.
Aptly called The Swiggy Shake, the shake is a blend of blueberry and a generous shower of chocolate. As you'd imagine, this shake is only available for Swiggy users who use the app to place the order. Swiggy announced this in a blog post last week, to strengthen the relationship and friendship between the two brands.
As mentioned on their blog, The Thick Shake Factory and Swiggy worked together during the early days of the milkshake brand and of the 27 outlets that the restaurant has, 20 are located in the city of Hyderabad and is also one of the most popular restaurants on Swiggy.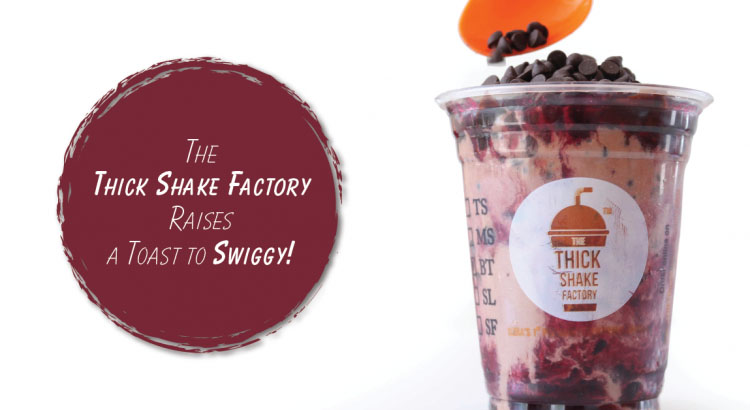 Ashwin Mocherla, Director of The Thick Shake Factory said, "We love serving our customers delicious thick shakes that has made us popular in the city. Our objective is to introduce new types of shakes for Hyderabadis, while Swiggy's technology strengthens our connection with existing and new customers. Today, people's love for food in the Biryani capital of India is complemented by our shakes."
"We thank TTSF for acknowledging Swiggy as a contributor to their growth story. We take pride in the success of our partner restaurants. The food ordering experience is changing and technology is unraveling new opportunities to make it quick and reliable," Srivats TS, VP Marketing Swiggy added, "Technology is evolving with the urban lifestyle, and restaurants like TTSF have adapted to remain relevant. Restaurants customising their menus for Swiggy validates the positive customer experience we offer."
This isn't the first time a restaurant has created a dish exclusively for Swiggy customers, in fact in Bengaluru, Corner House created the "Swiggy Sundae" and Mast Kalandar has a "MK Swiggy Combo".
So if you're in Hyderabad, now is a good time to get your hands on the delicious Swiggy Shake!