Taco Bell India Launches Its 9th Outlet In Delhi
International Mexican fast food eatery Taco Bell has launched its 9th eatery in India at Delhi's Epicuria Nehru Place. Along with its signature tacos and Mexican eats, this outlet will also be serving cocktails and beverages.
Taco Bell In India
Taco Bell launched its first outlet in India in Delhi a year ago, brought to the country by Burman Hospitality. Today, it has outlets in Delhi, Mumbai and Bangalore.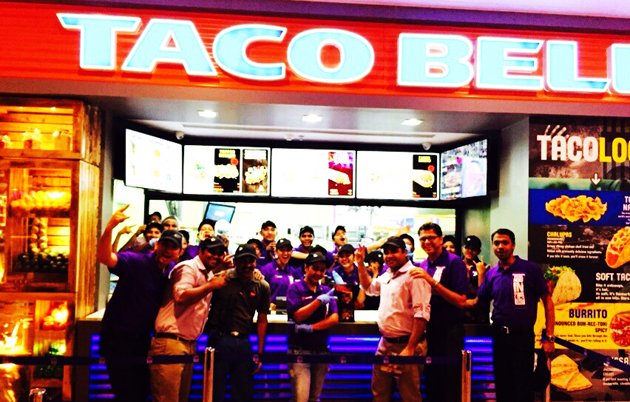 Along with tacos, burritos and chalupas, Taco Bells in India also have a Tikka Masala Burrito created specially to appeal to the Indian palate.
The Newest Taco Bell
Epicuria Nehru Place's Taco Bell allows customers the chance to customise their meals, enjoy dishes that are openly plated and drink cocktails.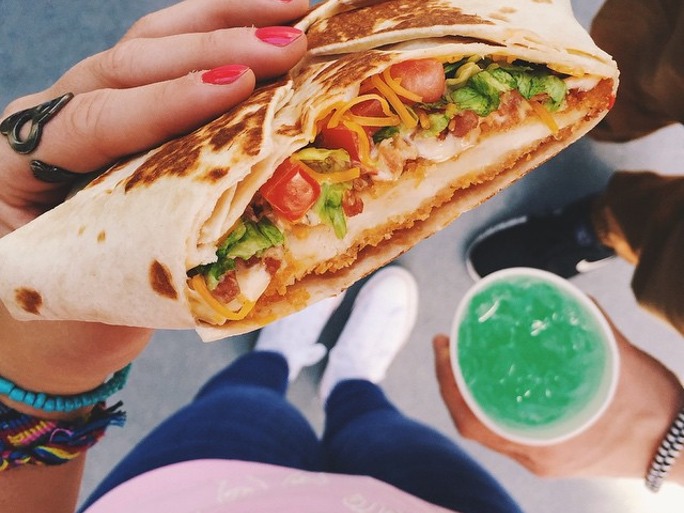 Commenting on the launch Ankush Tuli, Managing Director, Taco Bell India said "We are delighted to bring the all new Taco Bell to India, with its unique positioning of Mexican-inspired food experiences at unbelievable value. We invite Delhi to come and experience our restaurant at Nehru Place Epicuria that expresses the brand like never before. Our freshly prepared food that you can now customize, alcoholic beverages with a twist and exciting décor makes for a fun place to hang out."
Gaurav Burman the Director, Burman Hospitality Private Limited added" I would like to congratulate the team at Burman Hospitality and Yum, for delivering, what is in my humble opinion one of the most exciting and innovative restaurants launched in India. The new format of Taco Bell, premiered at Epicura, delivers phenomenal food, great drinks, an edgy environment, all, at an extremely affordable, and accessible price. We look forward to customers' feedback, and rolling this format out across India in the short term."