Tasting Teas At Vile Parle's New Tea Trails Café
Regular commuters on the Western Railway may notice a new sight as their train trundles past Vile Parle station; a large white sign with letters in white and green spelling out 'Tea Trails Cafe'.
This is Tea Trails' 11th outlet in Mumbai and is unique in the amount of space it offers customers, with both under and outdoor seating that are around 600 square feet each. While indoors offers air conditioned comfort and clean decor, the outdoor seating area transforms into a romantic, cozy area in the evenings.
As you watch the outlet go by from the crowded train you're in, you may just be tempted to step out at Vile Parley station and walk for two minutes back to the cafe. A couple of days ago, we did just that and were able to lazily unwind over a few cups of teas and delicious eats.
We began our tea trail by ordering a Lychee Bubble Tea. Cool and refreshing, the highlight of the tea was – naturally – the 'bubbles'; round spheres which were nestled at the bottom of the cup. When bitten into, these spheres burst into a strong, zesty lychee flavor which enhances the drink.
Another exotic tea which we absolutely loved was the Buttered Apple Tea which arrived in a large cup and was served with a sweet biscuit, similar to flaky khari biscuits. The tea itself was warm and rich with a strong apple flavor combining wonderfully with dollops of smooth butter.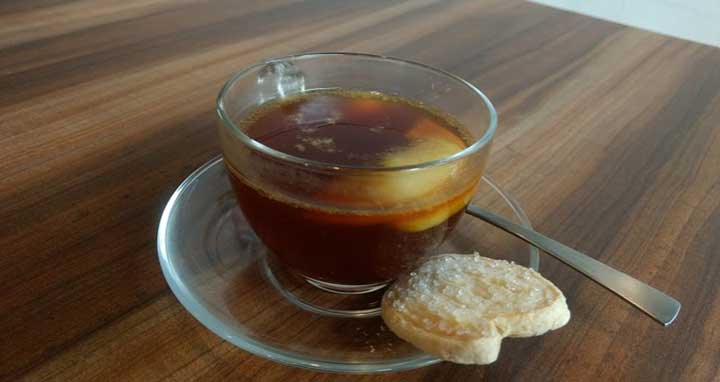 Tea lovers who prefer tastes closer to home can try the Khulaad Chai, which arrived in a rustic matka. While the matka lent the tea an earthy flavor, the chai itself was strong and energizing.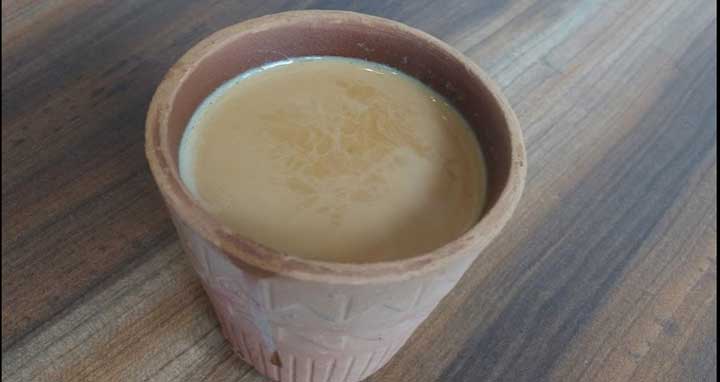 We paired our tea trail with a Burmese Tea Salad – many of the dishes on Tea Trails' menu incorporate tea in some way or the other.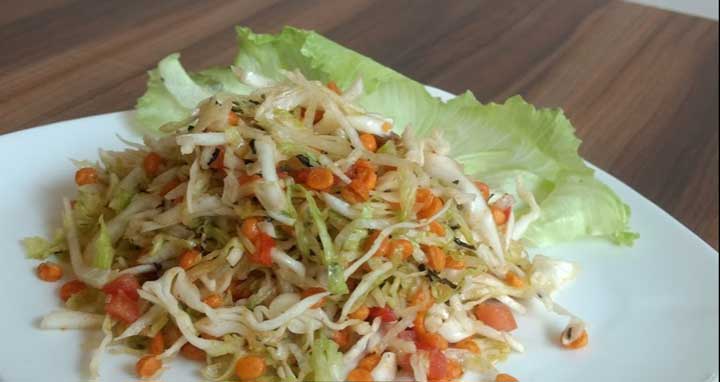 The Burmese Tea Salad had a vast array of textures thanks to a variety of salad greens, tomatoes and slivers of green tea leaves which made the salad that much healthier – after all, we all know about the benefits of green tea.
We then sampled the Chocolate Éclair; doused in chocolate with dollops of whipped cream oozing out of it, it was the perfect way to wrap up our trail.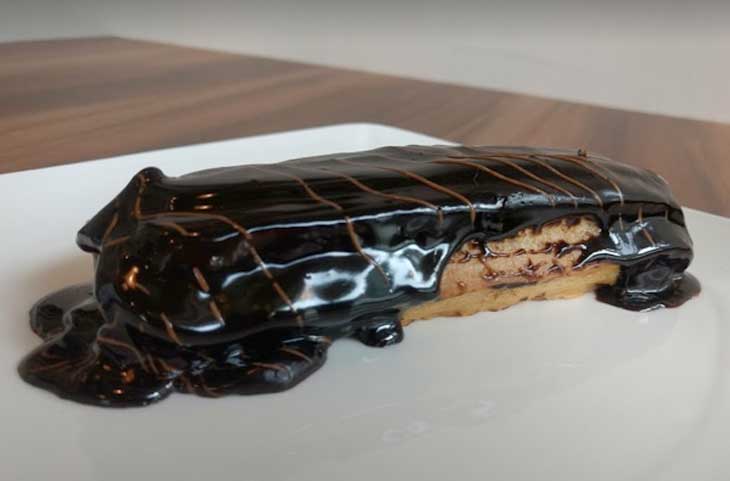 On our next visit, we plan to take a much longer trail, perhaps staring with the Japanese Sencha then moving on to the English breakfast, sampling the Pudina chai and then finishing with the Mango bubble tea. With a seven page menu of teas, the Vile Parle Tea Trails outlet promises that you'll always be spoiled for choice. Pair the teas with their equally expansive range of fare (they even have a 'Tea Pairing service menu') and you'll be assured a deliciously good time.