This New Diet Will Help You Beat Cholesterol At Its Own Game
Word is, there is a new plant-based diet that can ease your cardiovascular ailments. Actually, there's more than just word, there is proof as well. Christened the 'Portfolio Diet', this eating plan, which was generated by Canadian researcher David J Jenkins in 2003, has been shown to lower blood cholesterol, a study claims.
But Wait, There's More!
According to researchers at the University of Toronto, the diet not only reduces cholesterol, it can also help reduce risk factors for cardiovascular disease, including blood pressure, triglycerides and inflammation. The diet has also proven to be successful in reducing Low-density lipoprotein (LPL), a.k.a. "bad cholesterol" by 30%.
"We've known the portfolio diet lowers LDL cholesterol, but we didn't have a clear picture of what else it could do. This study allows for greater clarity and certainty about the effects of the diet and its health potential," John Sievenpiper, Associate Professor, said. "We're starting to say to patients, "This diet will help you meet your cholesterol goals, but it will also improve your blood lipids and blood pressure, and lower inflammation," said Sievenpiper.
Though the portfolio diet cannot be implemented for weight loss purposes, when paired with a low-saturated fat diet, can limit factors for an estimated 13% reduction in the overall risk for coronary heart disease, which includes angina and heart attack.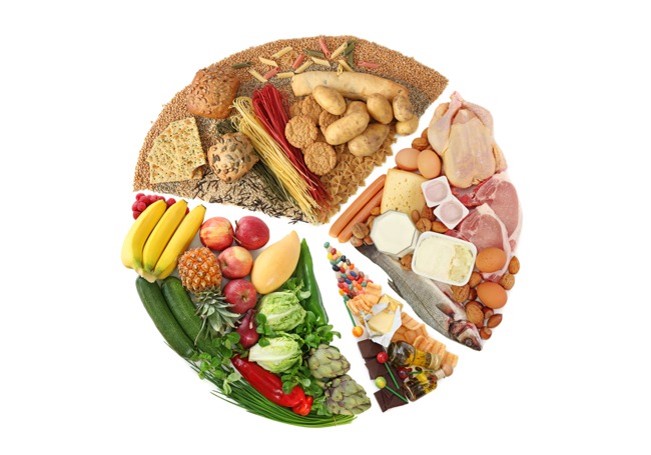 Image Source
The Portfolio Diet Chart
So, what does this plant-based diet plan really consist of? According to the study, the portfolio diet is based on a 2000-calorie diet. It includes 45 grams of nuts (roughly a handful), 50 grams of plant protein such as soy, or pulses like beans and peas, 20 grams of viscous soluble fiber from oats, eggplant, apples, etc. The diet also includes 2 grams of plant sterols, natural compounds that inhibit absorption of cholesterol and are often included in enriched products like margarine.
Yes, that is a lot to incorporate. But here's the good news, the study also found that even including a few plant-based foods in one's diet can benefit your cardiovascular health!
What's more? Given its heavy reliance on plant source for nutrition, the diet – not unlike most other plant-based diets – is also good for the environment in the long run as it has a relatively smaller eco-footprint.
Want to find out more? Click here to read about the diet in-depth in the Progress in Cardiovascular Diseases journal.