Try Not To Freak Out – But Doritos Just Made Massive Nachos For The Release Of Jurassic World
I'm not going to lie, we're all pretty excited about the release of Jurassic World (no, we don't watch it for the freaking plot). However, we're also pretty excited about Doritos collaboration with Universal Studios to create a nacho of Jurassic proportions (we gotta a feeling that Doritos loves a good Chris Pratt movie collab).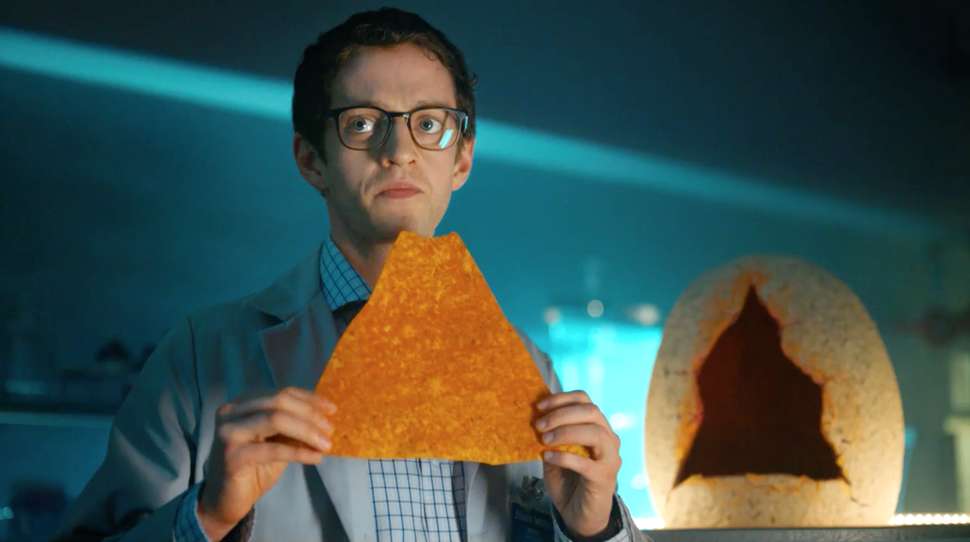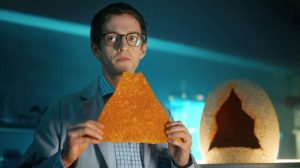 The best part? You could actually win a giant cheese-flavored nacho that's about 10 inches tall (imagine munching on that beast)! According to Food & Wine, the brand claims the chip was created by Jurassic World scientist Dr. Wu (portrayed by BD Wong) by mingling dinosaur and Doritos DNA." That's why they're so massive!
Something Jurassic is coming from Doritos… 6.14 @JurassicWorld #FallenKingdom pic.twitter.com/7MVSxfHDMY

— Doritos (@Doritos) June 8, 2018

This crazy large Dorito obviously can't fit into a regular bag, so it comes in a giant Jurassic metal crate hidden inside a dinosaur egg (what!!)! Unfortunately, there is a bit of a catch! Only 100 of these Jurassic nachos have been made so you have to enter a contest to win one. All you got to do is tweet @Doritos with the hashtags #jurassicdoritos and #entry to enter the competition.
You could also bid on an egg here, where the proceeds will go to benefit the disaster relief efforts by the Red Cross chapter in Hawaii – best of luck!