Try Something New And Learn All About The Chef's Story At Purasawalkam's Latest Eatery
Purasawalkam has a brand new restaurant that is going to make lovers of Italian food everywhere very happy. The Chef's Story is a partnership between Pulkit Nahata, Rohith Lalwani and Shrenik Kochar, inspired by Auro's Pizza's owner Mr. Durai. In fact, the 'chef' in the name of the restaurant is referring to Mr. Durai. At his restaurant in Pondicherry, they use a wood-fired oven to make their pizzas and that was the biggest inspiration for The Chef's Story. They have a wood-fired oven which bakes the pizza, as well as their garlic bread.
In a time when restaurants have large spaces and boast open kitchens where patrons can watch their food being made, The Chef's Story is proud of their smart kitchen. It's a smaller space than you'd expect and they can still put out the same amount of food in the same amount of time. It's not about the size of the kitchen, it's about how much you can make in a normal sized space. And their food is definitely something you've never had before, something you're going to want to experience.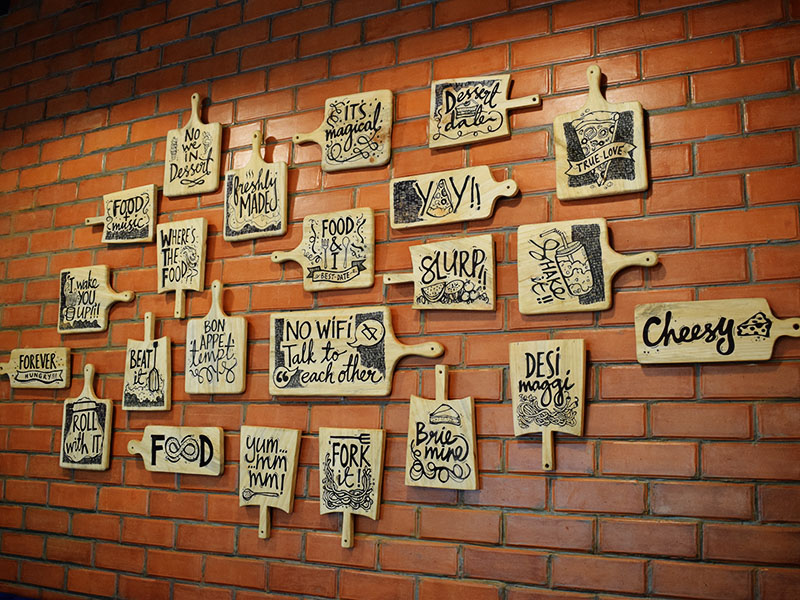 If you're looking for great vegetarian Italian food, we've found just the place for you. Make a trip down to The Chef's Story and take a look at their elaborate menu, filled to the brim with interesting combinations and flavours that we can guarantee you won't find anywhere else. And don't worry, their vegetarian food doesn't stop at just that – they've also got Jain food options, giving everybody a chance to truly enjoy themselves.
Garlic Bread Exotica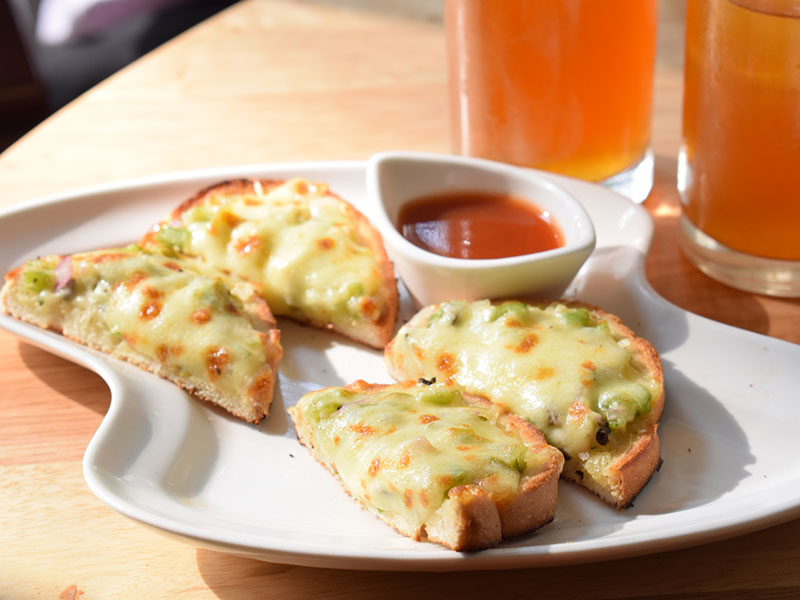 The bread is put in the same wood fire oven as the pizza, giving it a smoky flavour. The cheese is melted nicely over the bread, along with capsicum and onions. Plus, it's got a hint of tang that makes it a great combination.
La Pasta Burrosa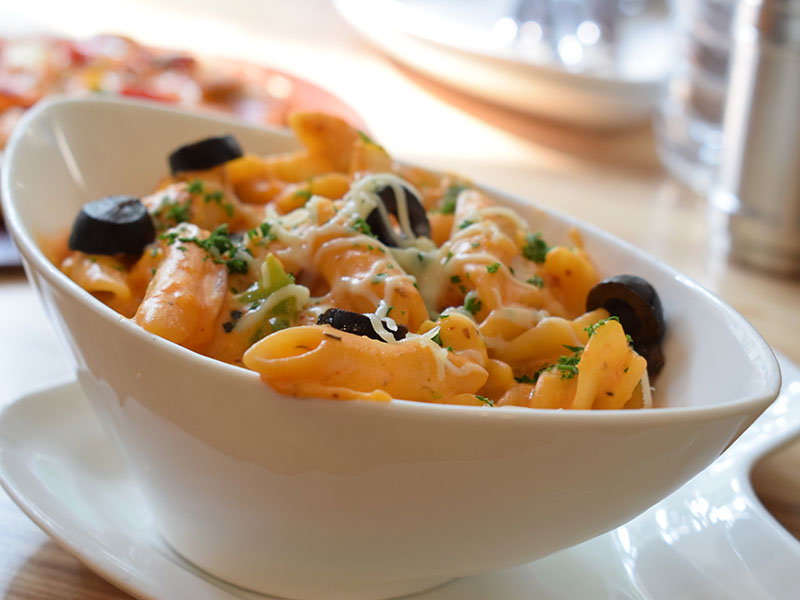 This is a pasta dish that you wouldn't find anywhere else. In one bowl you can find two kinds of pasta, covered in two kinds of cheese! It's a melt-in-your mouth kind of dish and the perfect lunch companion. It is everything that you could ask for in a pasta dish.
Piri Piri Pizza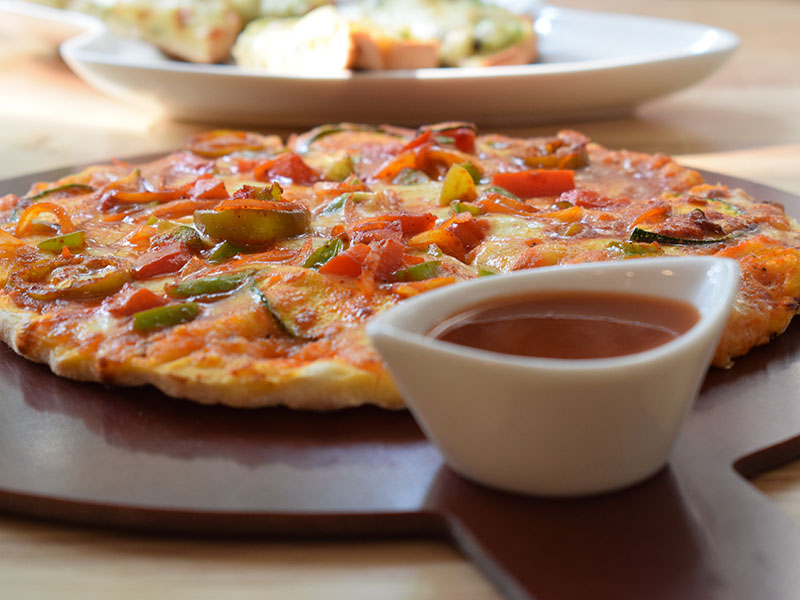 Have you ever had a pizza so spicy and covered in goodness that you don't know how to properly handle your excitement? The Piri Piri Pizza is just that. Made in their wood-fired oven, it's got cheese with jalapenos and covered in piri piri sauce which gives you a nice kick with each bite. The pizzas come in four different sizes, so pick and choose wisely!
Banofee Surprise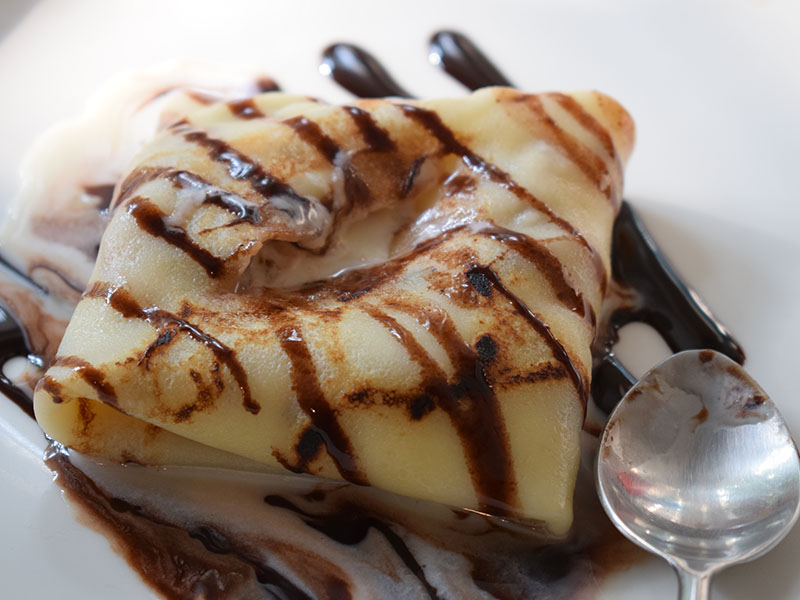 This was an interesting dessert and a nice twist on the regular Banoffee Pies! You get a crepe stuffed with ice cream, bananas and toffee. Cut into the center of the crepe and eat the dessert from the middle, otherwise you'll miss out on all the goodness that this dessert has to offer!
Also on their menu is a section dedicated to different kinds of Maggi as well as Rose Ice Tea!
The Chef's Story is now open in No 23/5 Alagappa Road, Purusaivalkam (opp Ewarts school). They're opening from 12pm to 11pm every day of the week.