These Two Delhi Five Stars Are In A Major Legal Soup
New Delhi is one lavish banquet of five star hotels studded with some of the hospitality industry's highly coveted names like Leela, The Lalit, Taj, Sheraton, Marriott, Hilton, and the likes. But with such opulence follows the inevitable legal feuds. Or so the Capitals current affairs reflect.
Leading hotels Le Méridian and The Taj Mansingh have landed themselves in the midst of a serious legal soup. The New Delhi Municipal Council (NDMC) on Thursday decided to auction the Taj Mansingh Hotel and cancel the license of Le Méridian, two decisions that have been pending for a while.
Chief Minister Arvind Kejriwal, a member of council of NDMC, made the announcement following a special meeting of its top decision-making body. "Important decisions at NDMC meeting-open auction of Taj Mansingh, cancel Le Meridian Hotel license, 240 days TMR (Temporary Muster Roll) every yr 2 all death cases (sic)," Mr Kejriwal tweeted.
Imp decisions today's NDMC meeting- Open auction of Taj Mansingh, cancel Le Meridian Hotel license, 240 days TMR every yr 2 all death cases

— Arvind Kejriwal (@ArvindKejriwal) March 2, 2017
This drastic measure by the NDMC comes after Le Méridian faced non-payment charges of of dues amounting to around Rs 526 crore. The civic body has also decided to auction the iconic Taj Mansingh Hotel. Supporting the NDMC's action, The Ministry of Home Affairs said that the decision to auction Taj Mansingh Hotel and to terminate Hotel Le Méridien's licence and observed that the private "companies cannot exploit good relations with government".
In an official statement, the NDMC said, "The Council decided to move before the Hon'ble High Court of Delhi for variation of interim order in the matter, keeping in view the gross abuse of process of law by the Hotel Le Méridian, and to initiate eviction and recovery proceedings against the Hotel Le Méridian."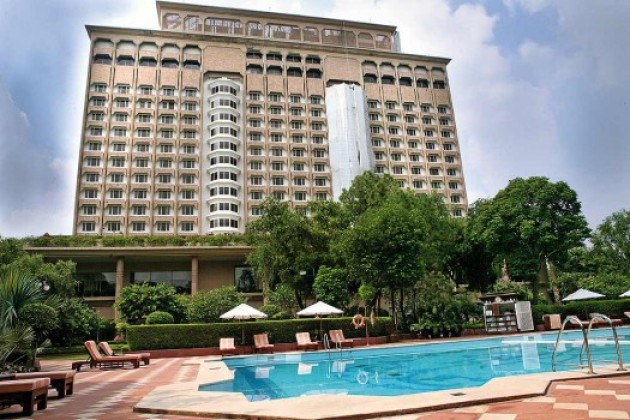 Image: Outlook India
Meanwhile, officials at Le Méridien said that operations at the hotel were uninterrupted. "We have not received any official communication yet. The case is sub-judice. All hotel operations are continuing," a spokesperson said.
Featured Image: Holiday Advisor