Unique Iftar At Anise Taj Coromandel
Enjoy the spirit of the holy month of Ramadan with the finest and traditional Iftar menu at Anise, the all-day diner at Taj Coromandel. Break your fast with a delightful multi-cuisine buffet that includes Arabic inspired food and beverages. Savour Tunisian Dates, Laban and Sherbet, followed by Arabic and Indian appetizers, a selection of Mediterranean, Indian and Western main course, and of course delectable desserts.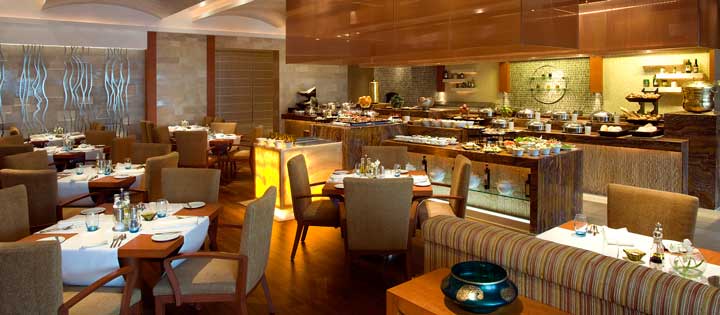 Enjoy cold Eastern Mezze including Hummus; Babaganouj; Muhhamarrah; Labneh; and Sumac Pita; or hot like Falafel; and Sambousek. Walk up to the Haleem Station (Mint leaves, lemon juice, coriander leaves, fried onions, chopped ginger root, green chilies and boiled egg).
The main course spread includes Mussakka A la Greek; Cabbage Dolmas Stuffed with vegetable in tomato ragout; Tandoori Murgh; and Hyderabadi Gosht dum Biryani. End this wonderful Iftar meal with desserts like Basboosa; Om Ali; and Warbat.
Named after the popular Indian spice, star anise, this contemporary all-day-dining restaurant at Taj Coromandel is home to an eclectic mix of flavours. The décor is minimalistic and exudes a feeling of homely comfort. Here, one can savour an eclectic mix of food from around the world and they bring this concept in even for this Iftar menu. Truly diverse and unique.
Head to Anise with family and friends and revel in the unique Iftar experience!
Until June 25  
Dinner buffet 6.30pm onwards