Waking Up To A Sunday Brunch At The Boston Butt In Mumbai
Sundays are meant to be lazy, where life slows down in the city which works hard all through the week. Each moment is meant to pass as if we're aware of each and every one of them. For those who love good food, music and simply want to spend time with their loved ones on a Sunday, The Boston Butt at Kala Ghoda in Mumbai is the place for them.
The Ambience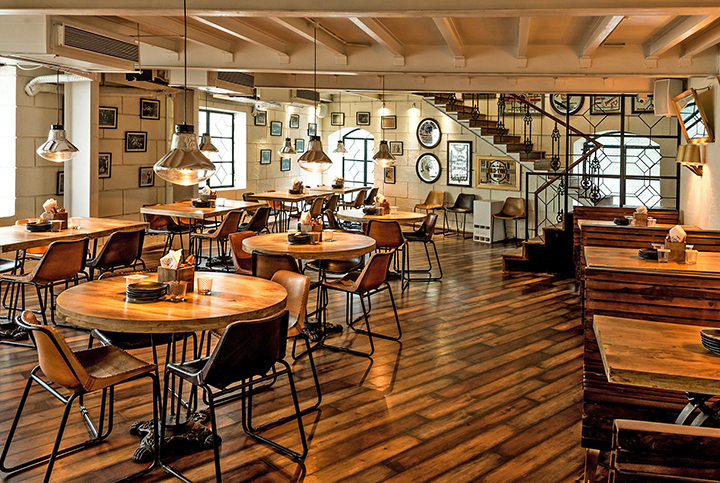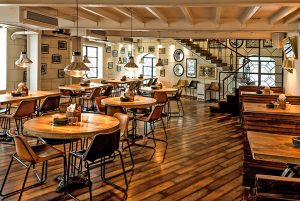 Cheerfully lit with the sunshine coming in through the windows, sassy music playing creating a weekend vibe is what we were welcomed to at The Boston Butt. Sharing the same building as The Irish House, this resto-bar is divided into two sections, the quaint restaurant and the stairs leading to the lounge where one can enjoy multitude of drinks and watch a popular ongoing match on the screen.
The walls are full of frames depicting the stories of old breweries, the processes that go into the making of various alcohol and posters of famous brews painted on mirrors and framed. There are two open bars, one for each section and if you'd like you can walk over and see your cocktails being made.
The Food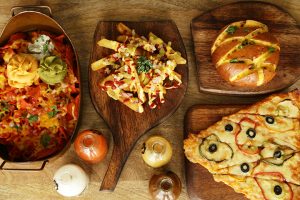 The brunch menu is divided into six parts: brunch special cocktails, to share, raw bar, small plates, large plates and dessert. So you can choose the brunch to your liking. The sharing plates needless to say can be shared at the table, the others shall be served individually. Being hungry since it was brunch time we straight on ordered for a thin crust pizza which had an irresistible smokiness at every bite. Filled with smoked bell peppers, confit garlic and exotic vegetables like zucchini, black olives, jalapenos and sprinkled with mozzarella, this pizza set the appetite for the whole brunch. Along with the pizza with sipped onto their popular beerita which a beer plus margherita cocktail. You'll actually find a beer pint toppled on top of the margherita which elevates both the drinks and creates the perfect combo. We recommend having it with nibblers.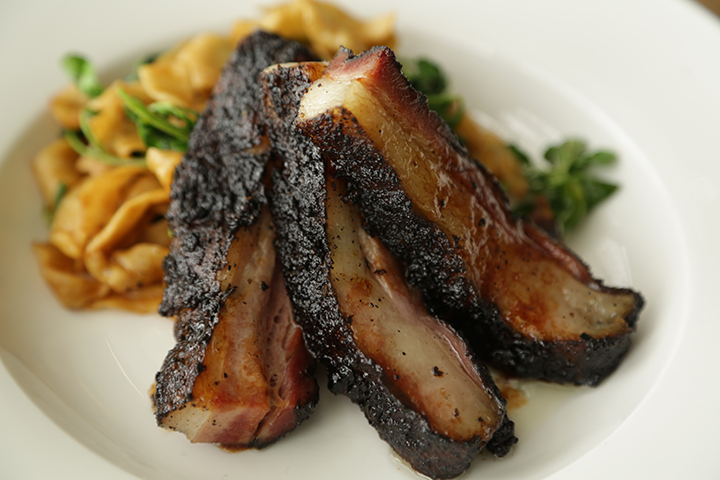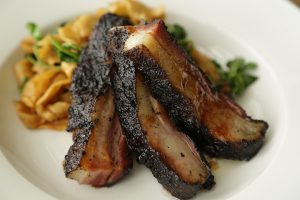 We moved onto to Smoked Pork Ribs with Barbeque Sauce from their brunch platter and it was served with beans, coleslaw, pickles and four kinds of barbeque sauces: Chilli, Mustard, Alabama and Kentucky Barbeque. With the ribs, do try the Kentucky Barbeque to enhance the flavours, the Alabama to add a little freshness, Mustard for some zing and Chilli for an extra kick. The ribs were lip-smacking good, crispy, sticky on the outside and soft, tender on the inside. This is the kind of food you need if you've partied hard on Saturday night and woke up groggy the next morning.
We tried their Bloom Bread which made all our bread and cheese fantasies come true. The round toasted bread was cut and filled with burnt garlic, yellow cheddar and gouda. Topped with scallions, this bread is perfect for sharing as conversations roll while your stomach and taste buds thank you for this delightful treat.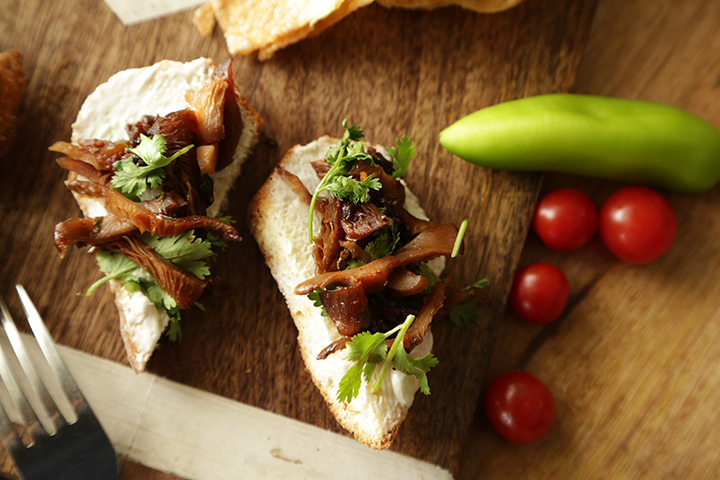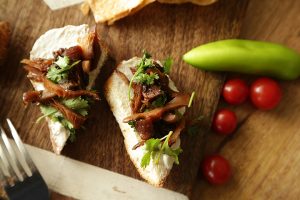 Next we tried their Wood Grilled Oyster Mushroom Brushetta which we recommend you pop straight into your mouth and let the flavours do a little dance on your taste buds. The mildly spiced mushrooms with garlic wrapped in toasted sourdough goes perfectly with a cocktail and is a must try. The moment we read shrimps on the menu, we couldn't resist, after all living at a coastline does has its effect on you. So we dipped the crunchy, flavourful shrimps covered in a walnut praline and compound butter into a ranch and called it a brunch. These were delicious and we felt that we could actually drop in just to have these delectable shrimps.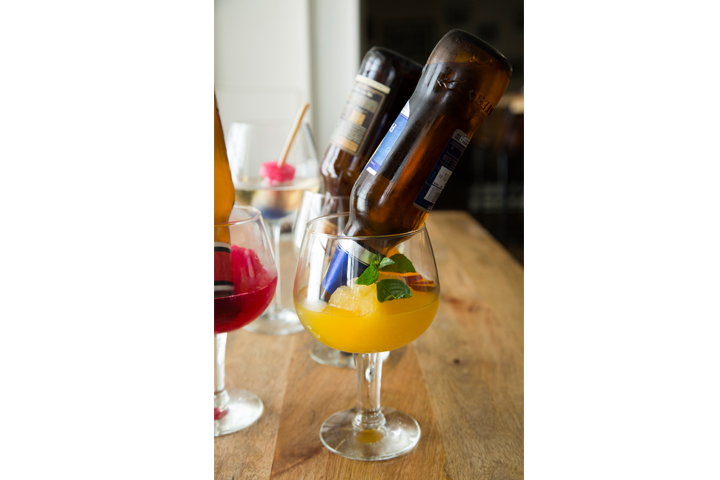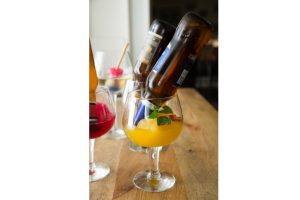 For dessert we had a humongous house-made chocolate chip cookie which is quite the trending thing in Mumbai. Served alongside this freshly baked cookie were three house-made ice creams: chocolate, vanilla and salted caramel. We took a dessert trip to the moon with this one as there is nothing like freshly baked food and the specialty is that the cookie is made to order which guarantees the awesome taste. The ice-creams were just like a cherry on top adding depth of flavour with their creamy texture and sweetness to the cookie.