Whitefield Bar And Grill Wins 'Restaurant Of The Year' At World On A Plate Food Festival
Bengaluru Marriott Hotel's Whitefield Bar and Grill won the coveted 'Restaurant of the Year' award at the World On A Plate food festival. The restaurant, which was launched in April of this year, won the award based on its signature dish, the Soya Chaap. The dish was prepared by Chef Sanjeev and his team and was part of a contest which featured several top restaurants in the city. The competition was part of a 2 day food festival presided over by George Calombaris, Gary Mehigan and Matt Preston of Master Chef Australia fame.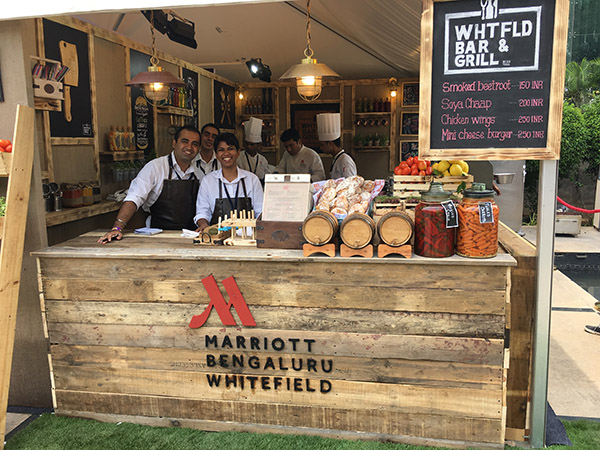 Vegetarian Explosion
Soya Chaap was part of several entries from restaurants and was one of the few vegetarian dishes on the menu. The dish was chosen by Matt, Gary and George for its intricate flavours bringing out the essence of soya cooked with Indian spices. Soya Chaap is part of a wide ranging vegetarian offering at the Whitefield Bar and Grill speaking to the vegetarian at heart unlike many restaurants in the city. WBG also offers an enormous non-vegetarian fare and is known around the city for its Pulled Pork Black Burger, Gambas and Tandoori Chicken.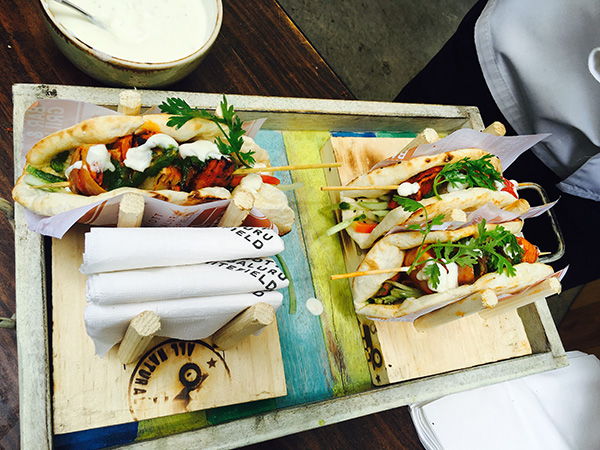 Award-Winning Fare
Speaking about winning the coveted, Nicholas Dumbell, General Manager at Bengaluru Marriott Hotel, said, "We are absolutely thrilled on receiving the prestigious award from Matt, Gary and George, who are icons in the hospitality industry. At WBG, we have always believed that in the F&B segment, product is king and a great dish has the potential to win over guests and create loyalists for the restaurant. Re-enforcing that by winning over the Masterchef Australia chefs is a testament to our commitment of offering the best quality to guests."