Win An 18 Karat Gold Chicken McNugget At McDonald's Japan
Taking cue from Roald Dahl's Willy Wonka, McDonald's Japan has launched a competition in which a customer can win an 18 karat gold chicken McNugget.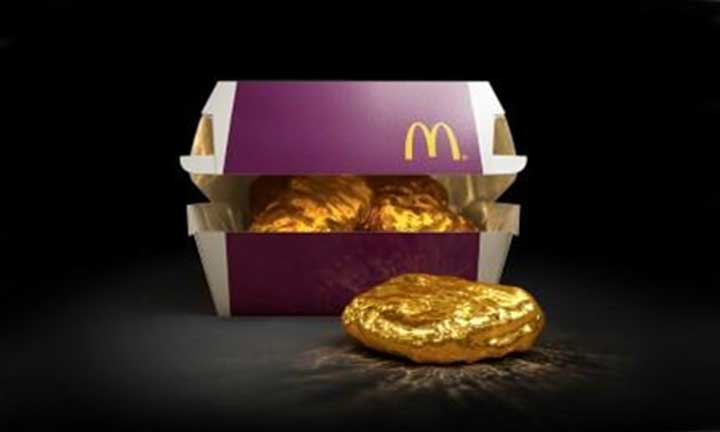 The competition is to promote the chain's new dipping sauces, as well as – unofficially – to boost flagging sales.
Losses for McDonald's Japan
Of late, McDonald's Japan has been suffering from a lower customer footfall; it reported an operating loss of $210 million last year and had to close 130 stores. These losses can partially be attributed to a worldwide trend of moving towards healthier eating options as well as to several controversies the chain was involved in last year. In one, their Chinese supplier, Shanghai Husi Foods had been found to allegedly be selling expired meat to customers. In another, a customer found a human tooth in his fries, while in another a shortage of potatoes led to French fry rations at a large amount of outlets across Japan.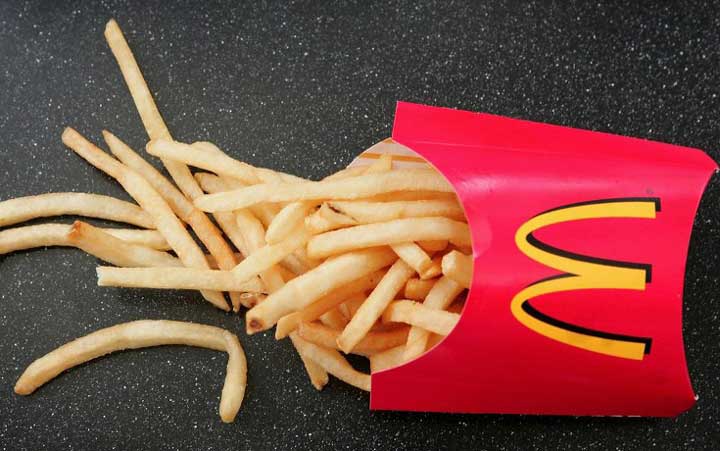 To combat their loss of customers McDonald's Japan released a Big Mac with three times the amount of meat in April.
The Competition
Now, in a further effort to boost sales the chain has launched the competition, which is promoting the fruit cherry and creamy cheese dipping sauce.
As a part of the competition, customers need to decipher clues from the McDonald's Japan Twitter page to unmask a yellow suited villain that features in the TVC promoting the competition:
https://www.youtube.com/watch?time_continue=7&v=wbMcLtbbxKU
Want to get on board? Head over to the chain's Twitter page. However, some lessons in Japanese may be in order first.