Wind Down After A Long Week At These 12 Rooftop Bars In Chennai This Weekend
Gather your friends for an evening in the clouds. Rooftop bars and restaurants are great simply because it gets you far away from daily life, closer to the sky and the clouds, while you sit by the pool, listen to music and just enjoy yourself. Obviously the best time to visit a rooftop bar is when the sun is just starting to set and you get to experience the city coming to life from way up there. So if you're looking for somewhere to go this weekend, somewhere to wind down after a long week of work, here's where you can let yourself go in Chennai.
Hablife Novella – Hablis Hotel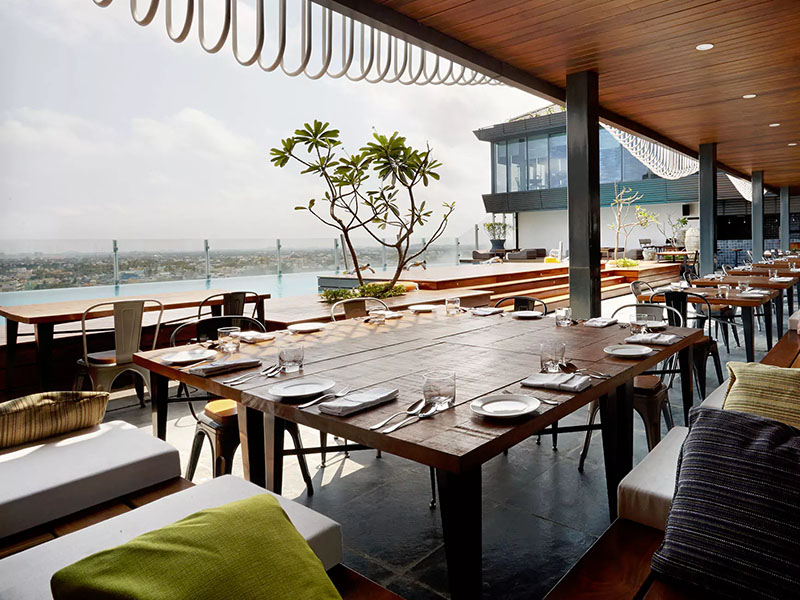 The view from Hablife Novella is one of the most beautiful sights in Chennai, so imagine sitting by the pool with your friends and drinking and eating as the sun goes down. Their bar menu has the usual drinks, plus a great selection of wine.
Kefi – Taj Club House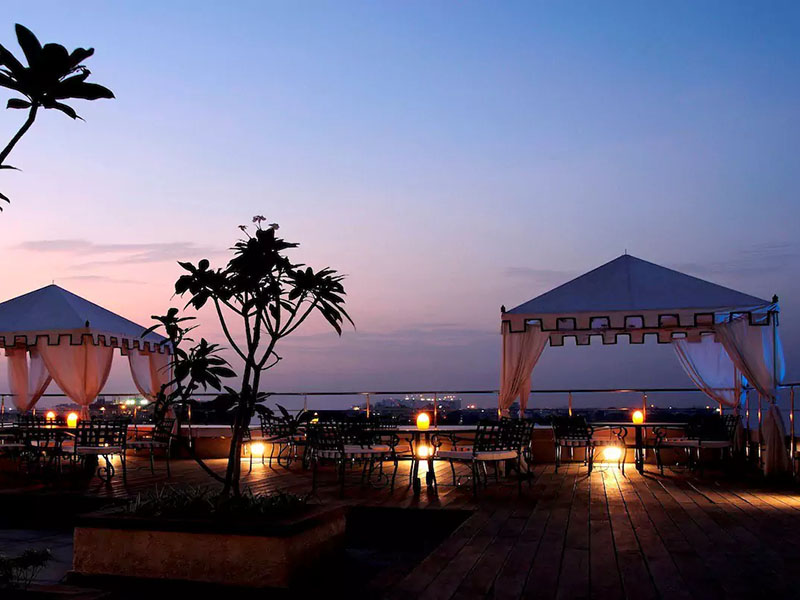 Enjoy great Mediterranean food while you stare out at the view of Chennai from Kefi and sip on cocktails with your friends. You can pick and choose from their extensive bar menu for either imported or domestic alcohol.
Board Walk – Ramada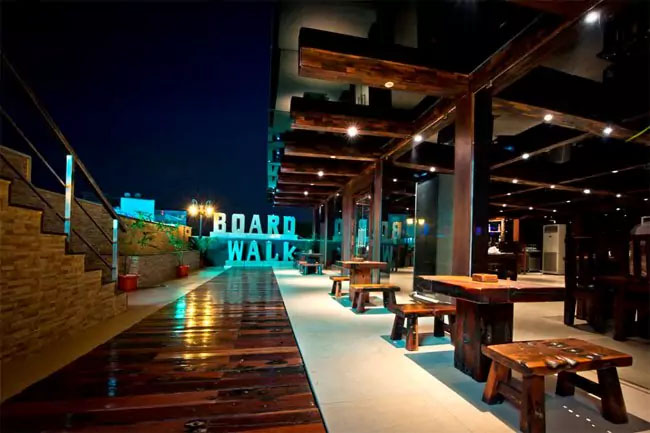 Beautifully decorated and designed, the rooftop restaurant and bar looks like a board walk straight out of the movies. Known for their multi-cuisine menu, their bar menu is just as extensive with local and imported alcohol to choose from.
Above Sea Level – The Raintree St. Mary's Road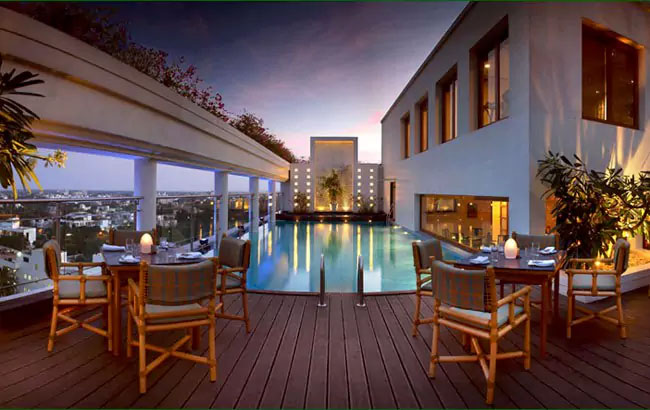 When the bar menu is longer than the food menu, you know you're in for an absolute treat. Sit by the poolside, lounge in one of the chairs or sit at a table with your friends and enjoy the view, the sunset and the experience of being so close to the heart of the city.
The Crown – The Residency Towers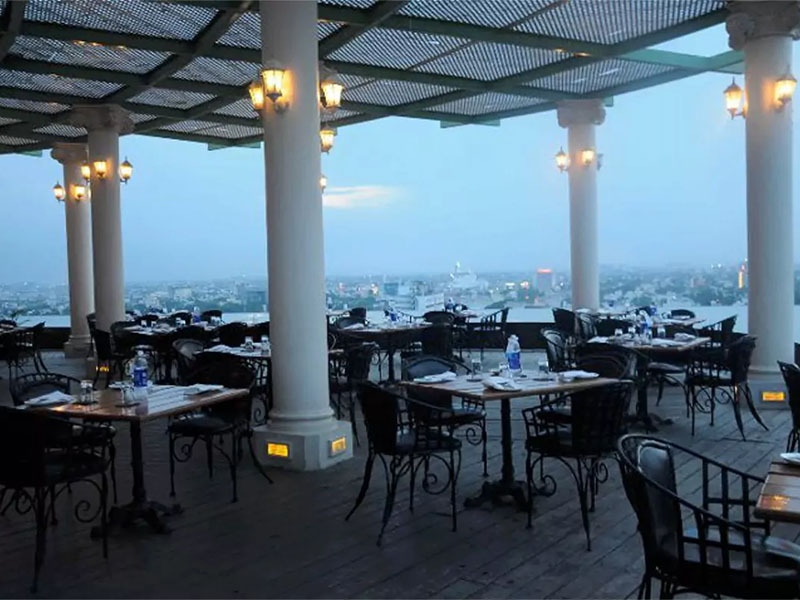 With the wind blowing in your hair, you can enjoy delicious Continental food paired with cocktails, wine or beer of your choice. And the view from up there isn't too bad either.
Up North – The Raintree Anna Salai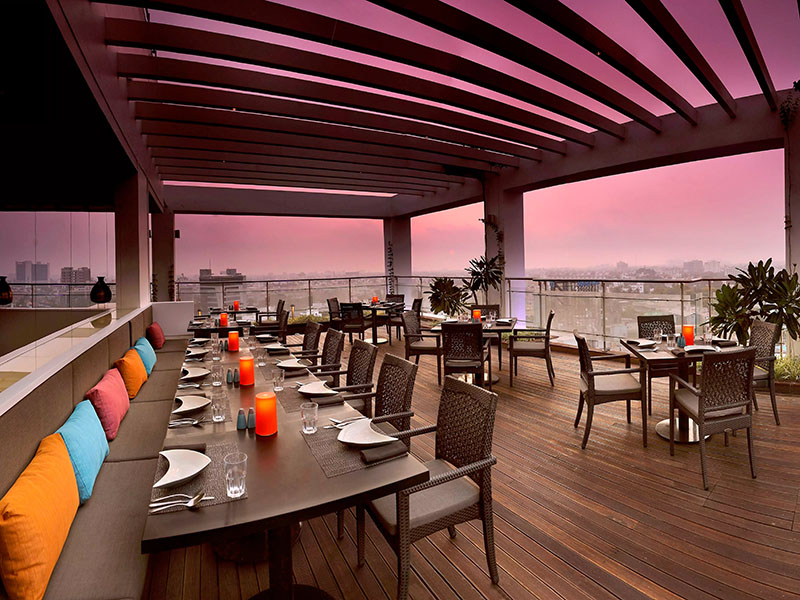 To those that say that you can't enjoy a cocktail or a glass of wine with North Indian food, you haven't visited Up North and enjoyed it all with the killer view.
Aqua – The Park Chennai
This poolside restaurant-bar is smack in the middle of the city and you can lounge around as the city moves on below. Their bar has a lot to choose from and if that's not your speed, then you can visit their hookah section.
Skyline – Hotel Sangam
Located in a busy part of T. Nagar, Skyline is the perfect escape from the hustle and bustle of the city. Enjoy great music, live sports, a wide selection of drinks and great food.
Cloud Nine – GLM Meridian Hotel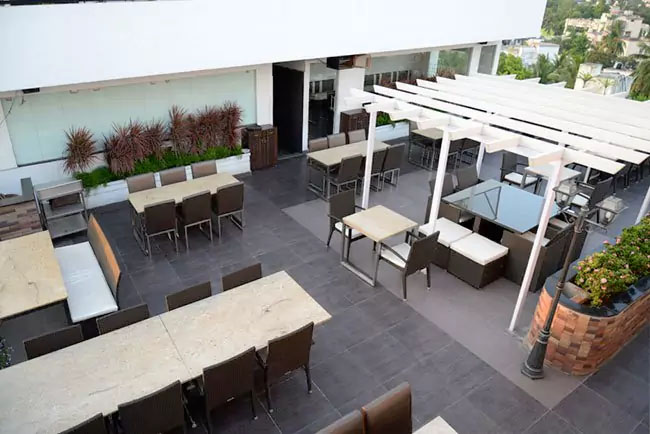 Enjoy a combination of North indian and Chinese food while you sit outdoors and bask in the Chennai weather.
Q Bar – Hilton Chennai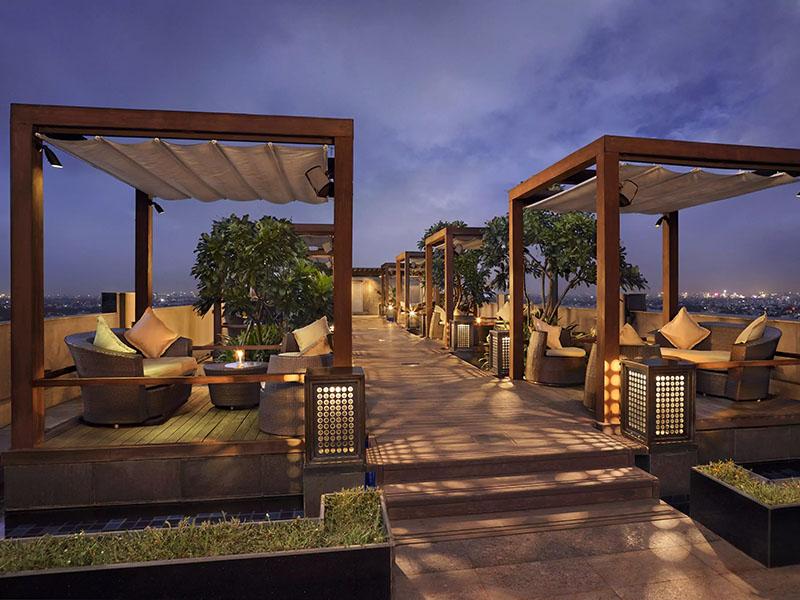 One of the most popular bars in the city also has a fantastic view of said city. They've even got gluten free options on their menu, live music, cocktails and luxury dining. What more could you ask for?
High – Raintree Anna Salai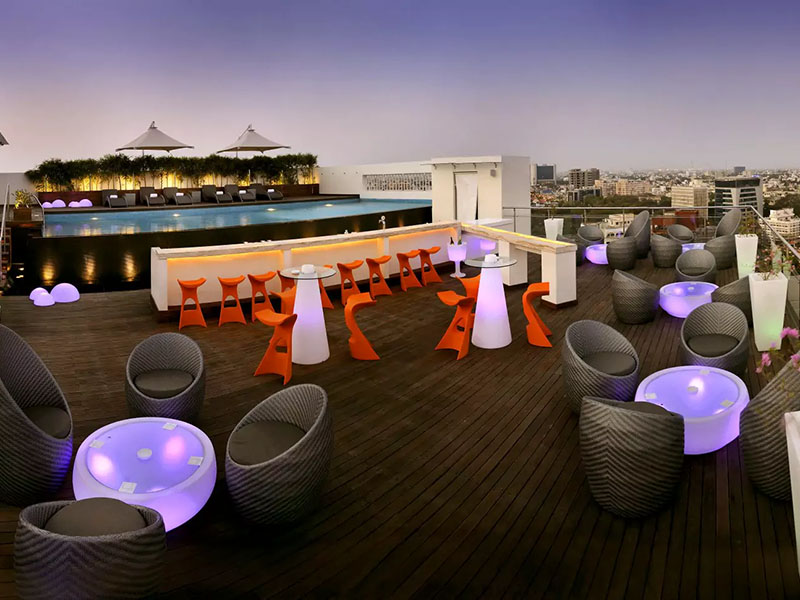 If you're looking for somewhere to just hang out with your friends, enjoy the view and sip on specially crafted cocktails, then this is your spot. And with a name that tells you just how high they are, you can't really go that wrong.