We Witnessed The Power Of Re.1 At Nandos' Punjabi Bagh Casa
For all of you who just need a reason to hop over to the nearest Nando's and binge on some peri peri chicken, Nando's Punjabi Bagh gave us the biggest incentive to overdose on the chicken and beer for their first birthday celebration! What could be better than that? Well, how about beer for just one rupee? Yep, Nando's is giving out a chilled pint of Kingfisher for just one rupee this whole month.
To give you a little perspective, here are a few (might we add tiny) things that you can bag for just Re.1.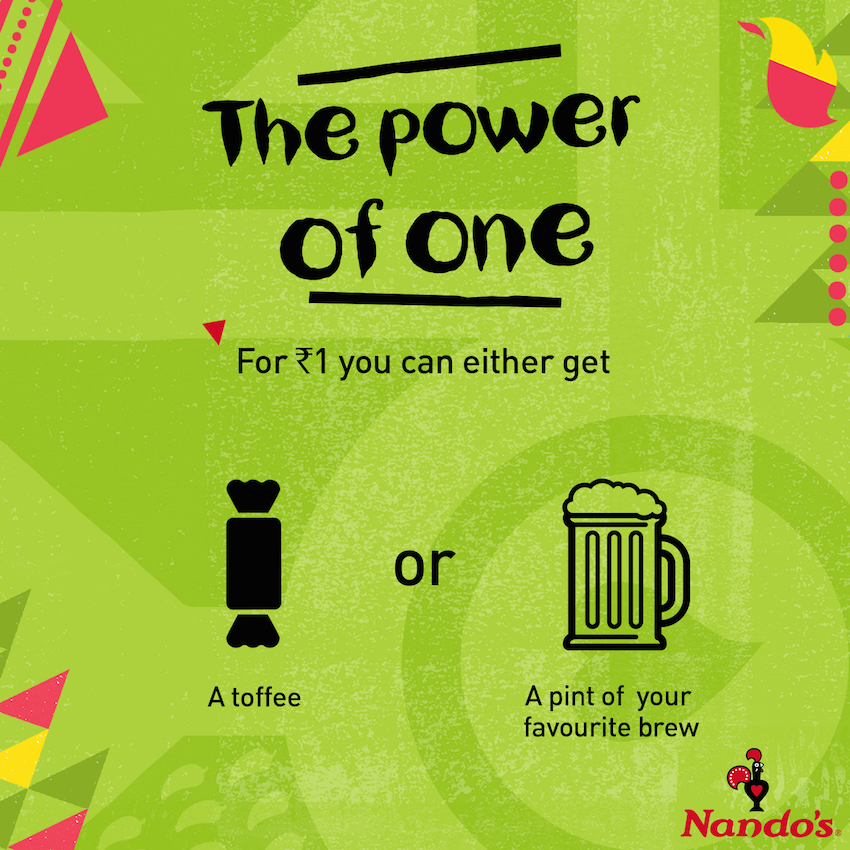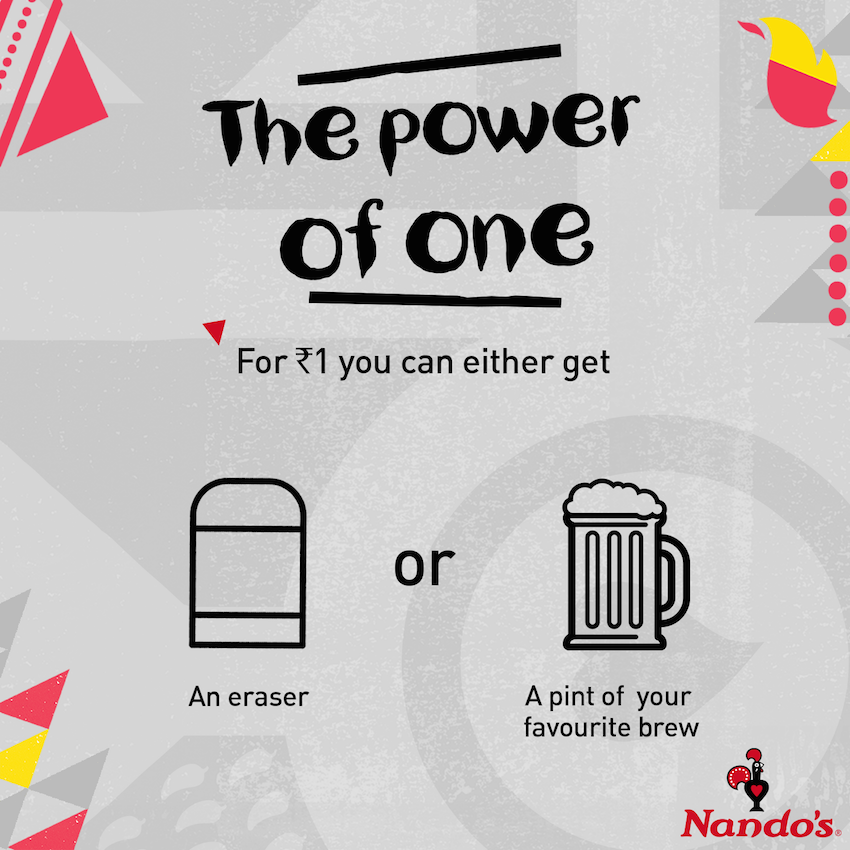 So what will it be? A candy, an eraser or a pint of chilled beer. Or maybe even a postcard and a box of matches.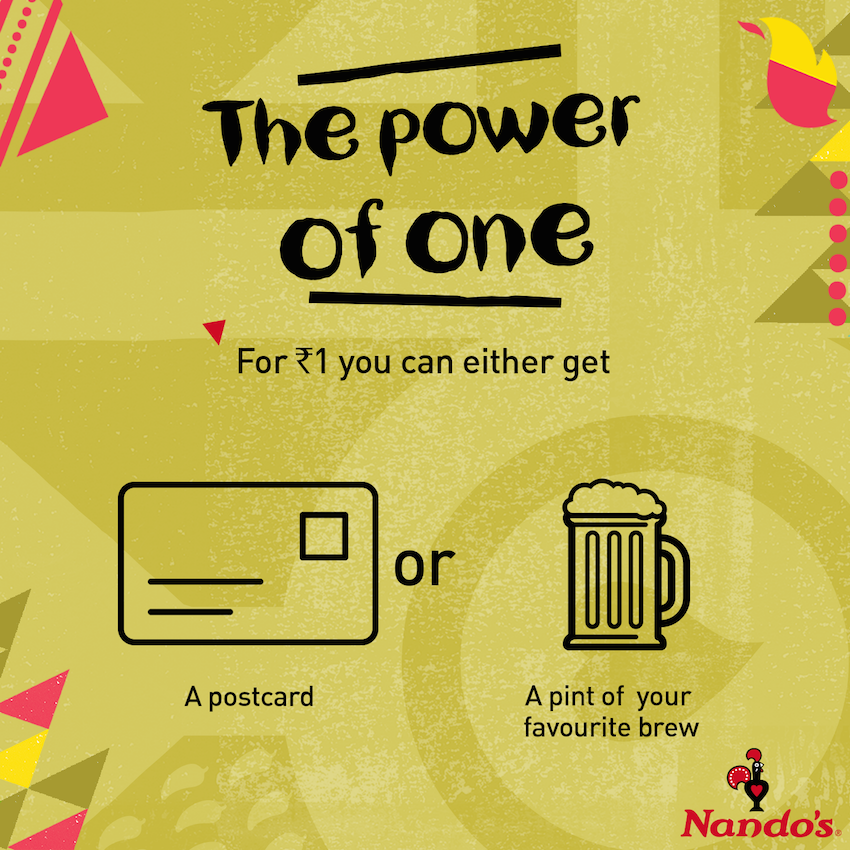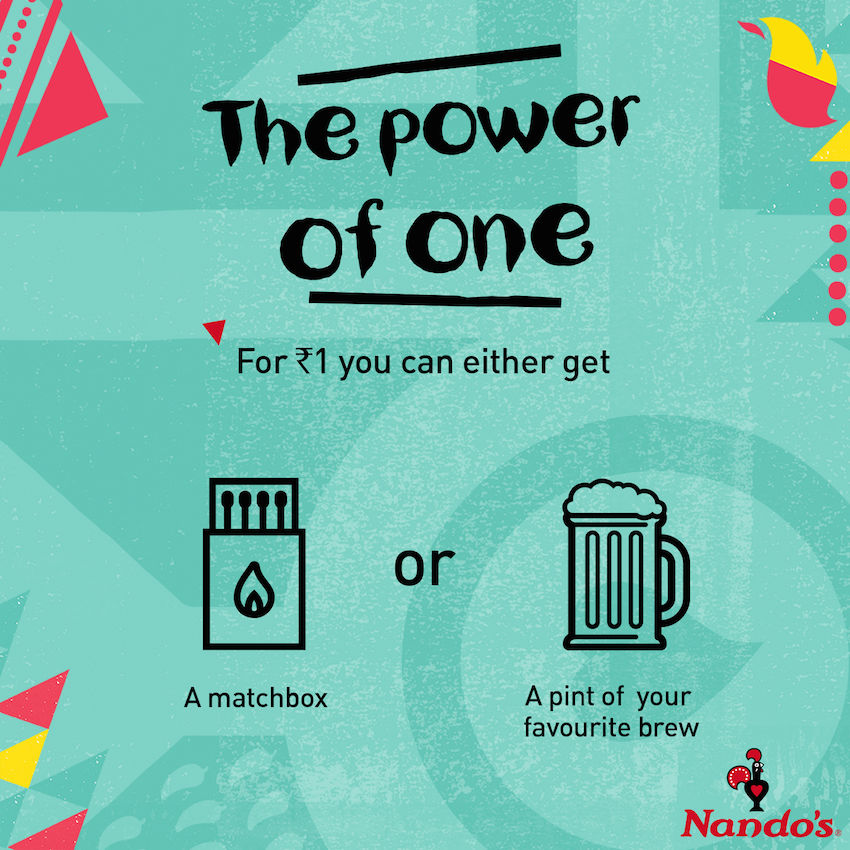 But God bless Nando's for this ingenious promotion!
And that is probably why we found ourselves gorging on a delicious ¼ chicken, coleslaw, and a three-bean salad at the West Delhi restaurant. Not to claim our one rupee beer but to see whether an offer do surreal was actually true. And it was!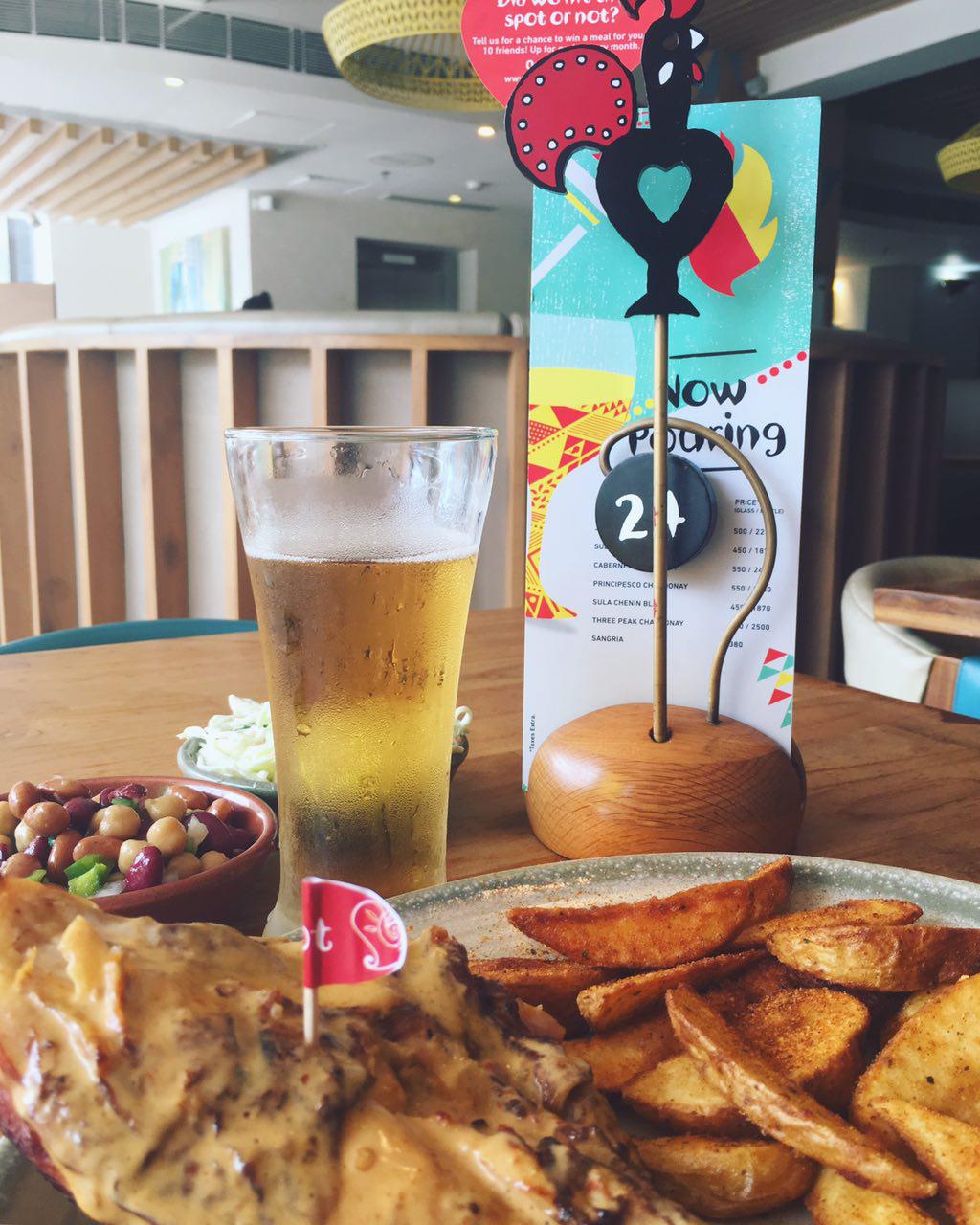 All we had to was register with our email-id and phone number on Nando's Punjabi Bagh's official website and flash the SMS we received at the ordering counter. And voila! The next thing we know, we were cracking open a cold one!
However, there is a tiny catch – you can avail only one promotional beer on one number, not that we are complaining. But just in case you were planning on guzzling a dozen, make sure you take a bunch of non-beer drinking friends along!