World Health Day: A Dietary Guide To Diabetes With Inputs From Truweight
This World Health Day, the World Health Organisation (WHO) has chosen the theme 'beat diabetes'. Statistics show that the number of patients suffering from diabetes is rapidly rising; experts blame unhealthy diets and sedentary lifestyles.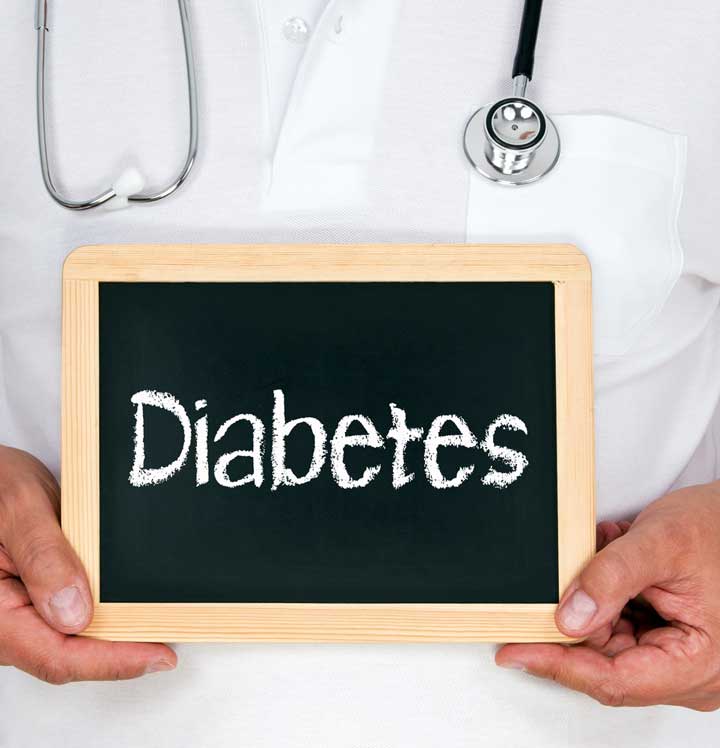 A Background To Diabetes
Diabetes Mellitus, which is commonly known as diabetes is a condition in which the body has high blood sugar levels over a long period of time. An individual develops diabetes due to an inadequate production or processing of insulin. Insulin is responsible for a variety of functions, from regulating the breakdown of carbohydrates and fats to promote the absorption of glucose as well as removing excess glucose from the body.
Depending on how the body responds to insulin, an individual is classified as a different type of diabetic. Type 1 diabetes is marked by the body's inability to produce insulin, while type 2 diabetes is marked by the body's inability to respond to insulin properly. A third type of diabetes, called gestational diabetes occurs when changes in a pregnant woman's body lead to a high blood sugar count.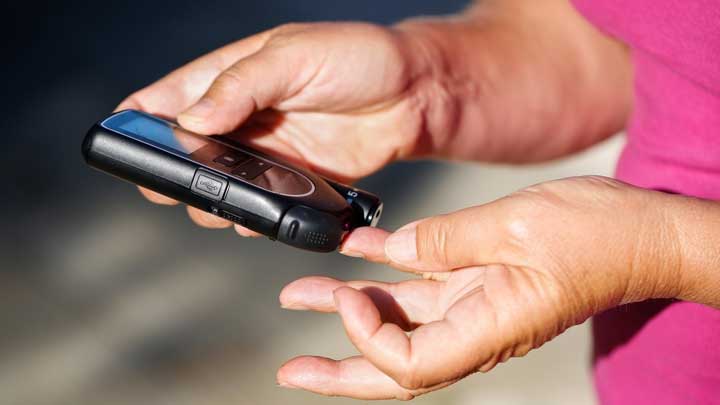 While gestational diabetes typically disappears after birthing a child, type 1 and type 2 diabetes are a little harder to resolve. Type 1 diabetes can be controlled by a regular intake of insulin. When it comes to Type 2 diabetes, things get a little more complicated; a combination of dietary guidelines, medication and lifestyle modifications are needed to manage the condition. Additionally, medication and dietary patterns need to be assigned based on complications that may occur due to diabetes.
Symptoms And Complications
Because of the changes in the body, an individual with diabetes is at an increased risk of a variety of complications. Before we get to that, allow us to explore a few common symptoms of diabetes.
Common symptoms include weight loss, the need to urinate more frequently than normal, increased hunger, headache, intense fatigue and blurry vision.
Common complications, on the other hand include cardiovascular disease, chronic kidney disease, loss of sight and obesity.
Management Of Diabetes Through Diet
It's an extensive list of complications, isn't it? Make no mistake, a diabetic is encouraged to undergo major lifestyle diseases to manage the condition and ensure that he or she is able to continue to lead a long, healthy life. An especially important change is diet; diabetics need to cut down on their intake of sugar (glucose), as the body can no longer process it adequately and start eating healthier foods in general to reduce their susceptibility to complications that arise due to diabetes.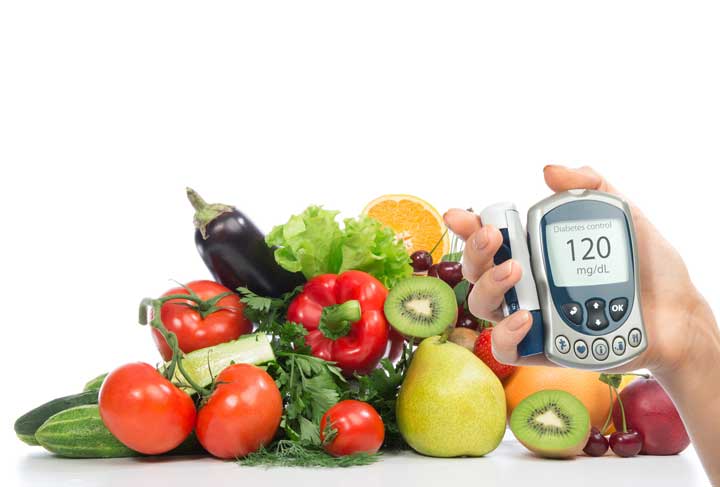 On the occasion of World Healthy Day this year, Truweight, a weight loss company has shared some immensely helpful nutritional guidelines for a diabetic to follow.
About Truweight
Truweight is a Bangalore based weight loss company that helps clients tailor specific meal and exercise plans to help them lose weight organically.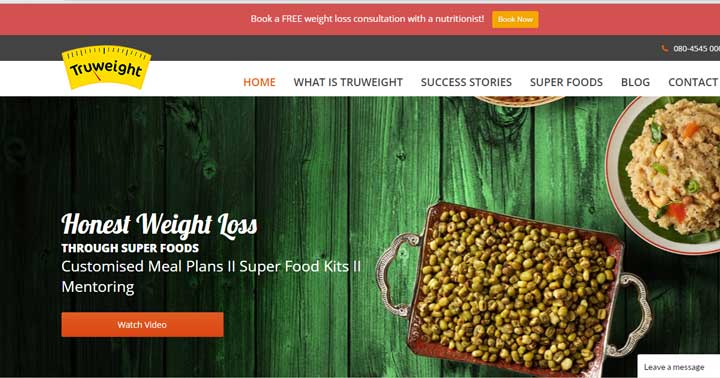 It aims to create an awareness about healthy eating habits across India. It has also published a book on nutrition and a research paper in an international journal.
Truweight's Tips
The nutritionists over at Truweight have put together a few suggestions about what foods to avoid and include in a diabetic diet.
Foods to avoid include processed, preserved canned foods, soft drinks, fruit juices, refined cereal products such as maida, white bread and suji as well as sweets and artificial sweeteners. They also advise steering clear of tubers like potatoes, tapioca and yam.
Instead, up your intake of green leafy vegetables, whole cereals, whole pulses, beans and legumes, citrus fruits, skimmed milk and skim milk products like curd and paneer as well as nuts and egg whites. In terms of non-veg, they advise fish or chicken that is boiled, roasted, grilled or baked.
Additionally, the company has put together a detailed daily diet plan to manage diabetes – check it out: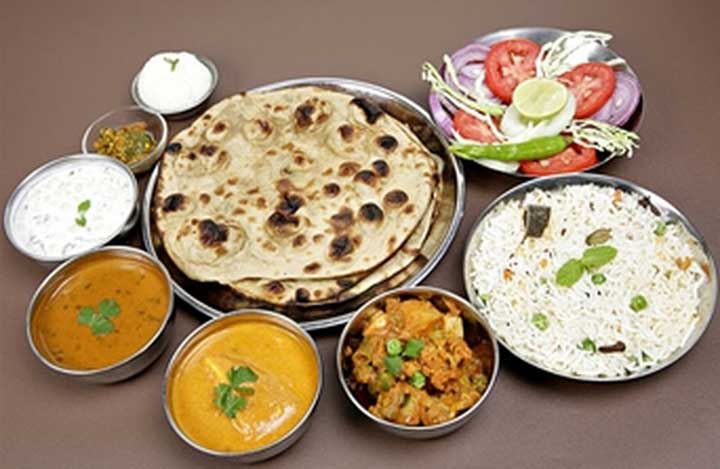 Early morning – 1tsp of Soaked fenugreek seeds / 1 tsp cinnamon powder +1 glass of water
Almonds/walnuts – 4-5 no.
Breakfast – Veg sandwich (Brown bread) – 1 no. + 1 glass milk / Mix vegetable oats – 1 cup + curd (Skim milk) – 1 cup / Mix vegetable multigrain upma – 1 cup + curd (Skim milk) – 1 cup / Brown rice idli – 2 no. + sambhar – 1 bowl / Mix dal dosa/ragi dosa (Low oil) + chutney – 3 tsp (Green/coconut/tomato/ginger) + sprouts – 1 cup or boiled egg white – 2 no.
Mid Morning – Fruit – 100gm / tender coconut water – 1 / vegetable juice – 1 glass / green tea – 1 cup / Buttermilk (skim milk curd) – 1 glass
Lunch – Salad – 1 bowl
Chapati – 2 no or Brown rice – 1 bowl
Vegetable curry – 1 cup
Dal – 1 cup
Curd/raita (Skim milk) – 1 cup
Evening Snacks – Roasted bengal gram (without salt, with skin) – 1 cup or Khakhra – 1 no. Or Sprout bhel – 1 cup
Dinner – Broken wheat dalia – 1 cup + Dal – 1 cup
or
Chapati – 2 no + veg – 1 cup + Dal – 1 cup
or
Mix veg besan chila (Low oil) – 2 no.
Bed time – 1 glass luke warm water
Sounds feasible? If you'd like more tailored options for individual diet plans head over to Truweight's website.
Even an individual without diabetes would do well to start monitoring their dietary habits; after all, WHO is focusing on prevention as well as management. Go ahead and start improving your diet; there's no better day than World Health Day to do it.
P.s Read more on gestational diabetes here.