Wrap Street Foods In Newspaper No More, Says Commissioner Of Food Safety
The charm of eating from street side hawkers lies not only in the food but even the aesthetic (read, rustic) appeal of it all. And we mean this in the best way possible, because lets face it: bhel puri, chaat, or chana jor served in a, say, bowl or plate, isn't half as appetizing as the one served in the classic newspaper cone. But all that may soon be history.
The Commissioner of Food Safety recently issued an order that prohibits the storage, distribution, and sale of food articles packed in printed material including newspapers due to various health risks. Passed earlier this week, the restriction, which will be implemented for a year, stated that using newspapers could cause slow poisoning due to chemical and microbiological contamination.
This order comes after health hazard concerns put forth on an advisory issued by the Food Safety and Standards Authority of India (FSSAI). These included risks faced due to the presence of cancer-causing agents in printing ink. The advisory restricted the use of newspapers and other printed materials for packing of food, saying that its consumption is injurious to health, irrespective of whether the food is cooked in hygienic conditions.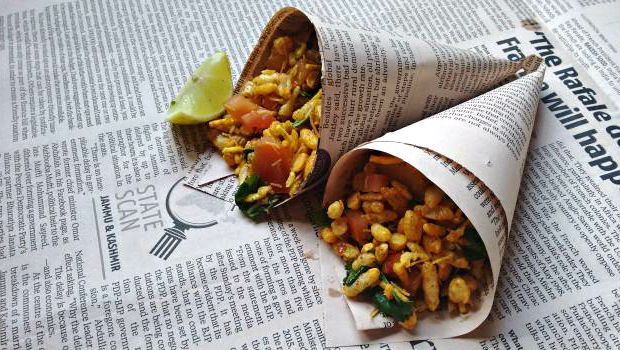 Image: food.ndtv.com
FSSAI further warned that older people, children and people with compromised vital organs and immune systems are at a greater risk of acquiring cancer-related complications if they are exposed to food packed in such material.
And while a lot of people may argue that there have been no heard cases of sickness caused by eating foods packed or prepared in newspapers, why even take the risk if the apex food safety body has advised against it? So the next time you're out enjoying some bhel, chat, and the likes, make sure the vendor keeps your food away from newspapers!
Source: The Hindu
Feature Image: Rookie Rasoiya