10 dishes from Goa and one Konkani song coming your way
[dropcap]G[/dropcap]oan cuisine is more enchanting that the natural beauty of its beaches. True story.
1.Ambot tik
Curry love, the reason why we love Goa so much.
Fish curry and rice form the ideal roots of Goan cuisine. This famous sour-spicy version of fish curry is renowned thanks to a fruit called 'kokum'. This flavourful fish is cooked with coconut, dried mango and numerous spices to get the taste buds dancing. Instead of fish, other meat may also be substituted.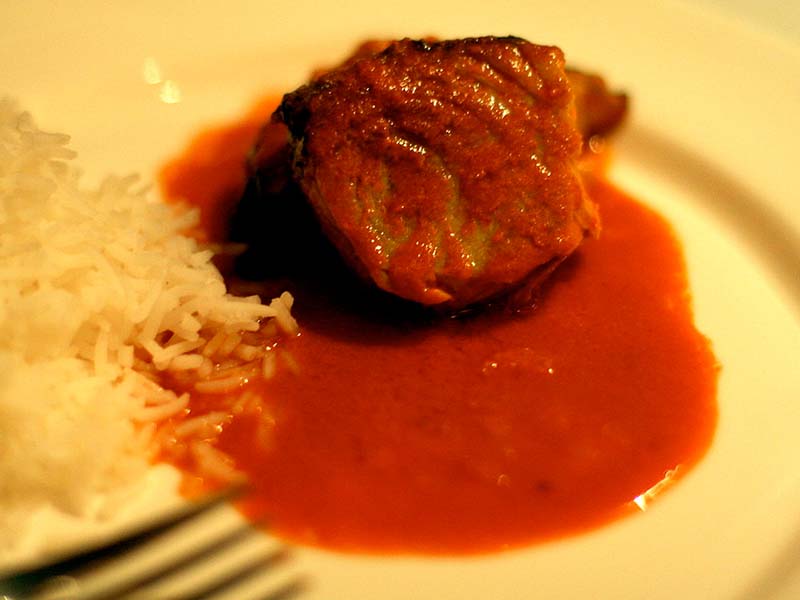 2. Goan prawn curry
A curry made with prawn/shrimp is referred to as Balchao. A deep red, tangy sauce gives full justice to bring out the delicious taste of freshly caught prawns. Together with spices and onions, travellers overload themselves with this fantastic dish.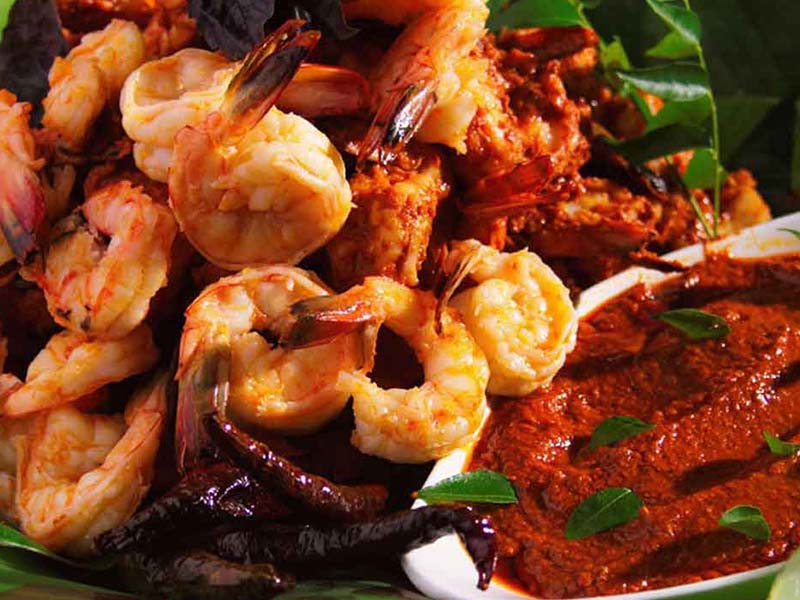 3. Sorpotel
Is there an asylum nearby? Because I'm going crazy.
Dedicated to pork lovers, the Sorpotel is an extremely spicy diced pork that is cooked in a thick, rich sauce. The unique ingredient to the Sorpotel is the vinegar which adds a distinct balance to the general flavours of the dish. This is the soul of authentic Goan cuisine. It is commonly eaten with sannas.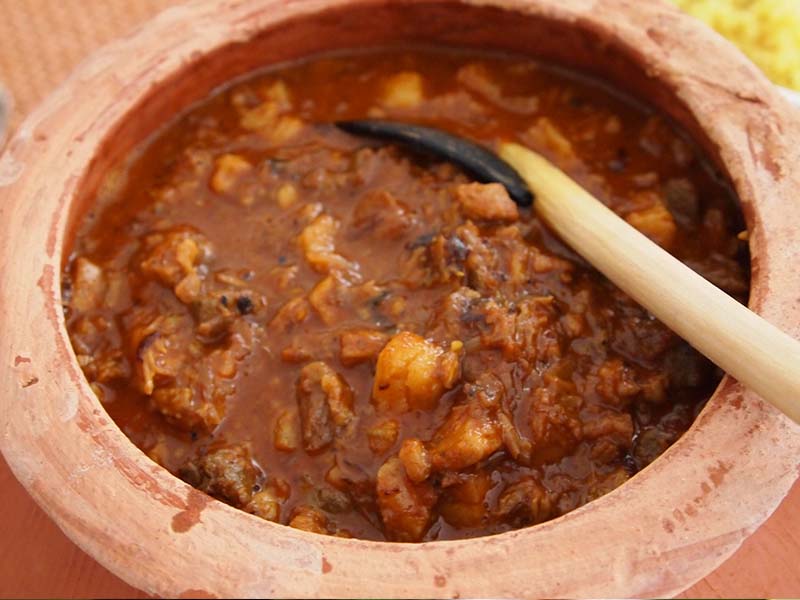 4.Xacuti
Chicken lovers can feast to this roasted coconut gravy that simmers with the flavours of chicken/lamb. This traditional preparation of meat curry involves coconut milk, grated coconut and a variety of spices. This is a kind of party in Goa, a party of flavours in the mouth.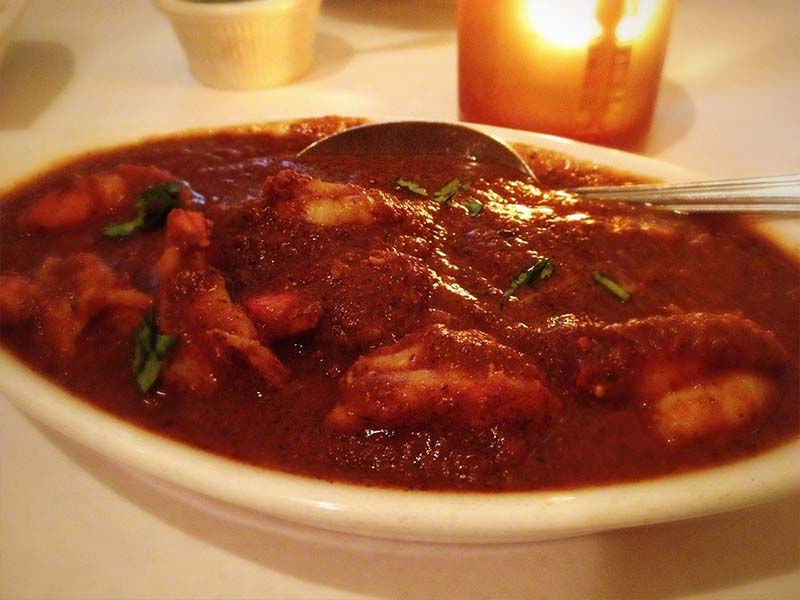 5.Chouricos
If there is ever a reason to thank the Portuguese, it would be their chouricos. Spicy pork sausages are properly salted and promptly cooked slowly over a fire. It is the fisherman's food during the monsoons, and can also be fried and eaten with rice.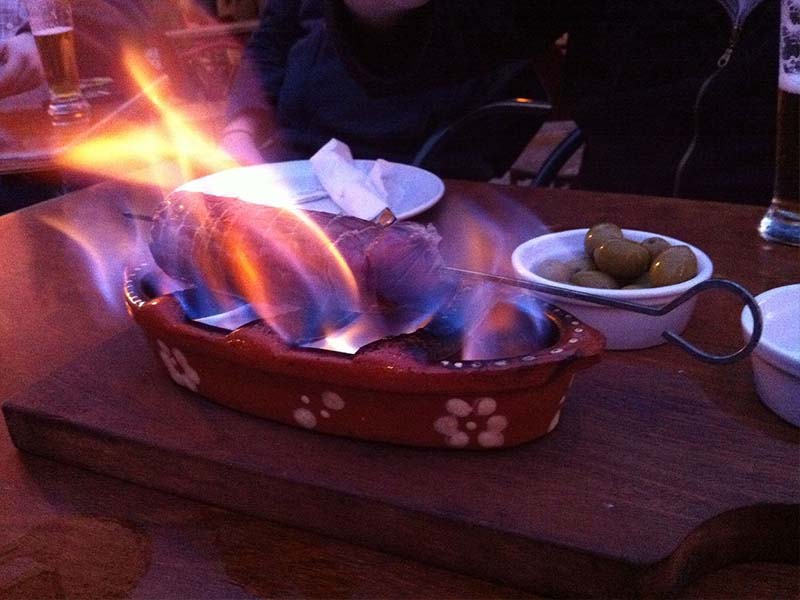 6. Cafreal
Before the waiter arrives with a plate of fiery cafreal, there is a pool of drool on the table.
Cafreal is a dry, spicy chicken that is prepared by marinating it in a sauce loaded with chillies, ginger and garlic. Whether it is deep-fried or shallow fried, this dish a local's pick.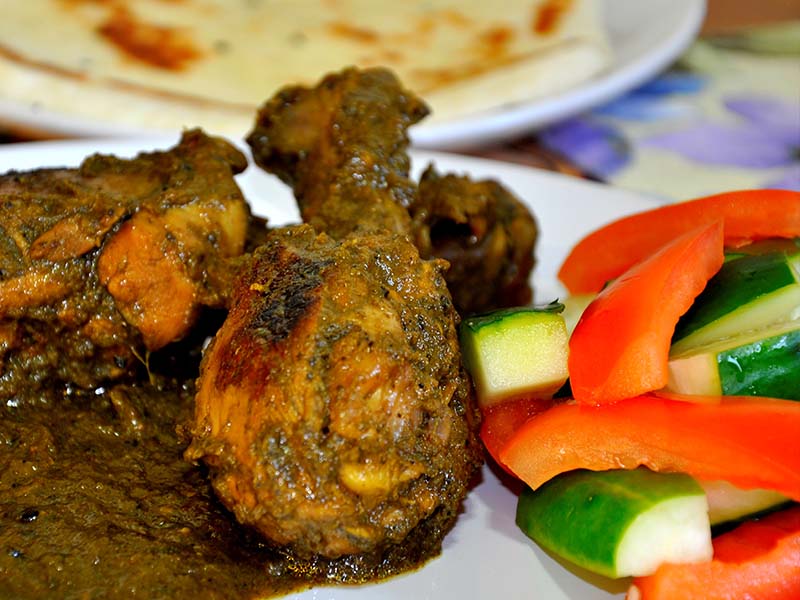 7.Vindaloo
It's not just the weather that is hot in Goa.
Vindaloo may be from Portuguese descent, but the flavours are a true reflection of the essence of Goa. It is a spicy curry that is laden with lots of red chillies, garlic, vinegar and jaggery. Chunks of pork are cooked in the marinade to prepare this famous Goan recipe.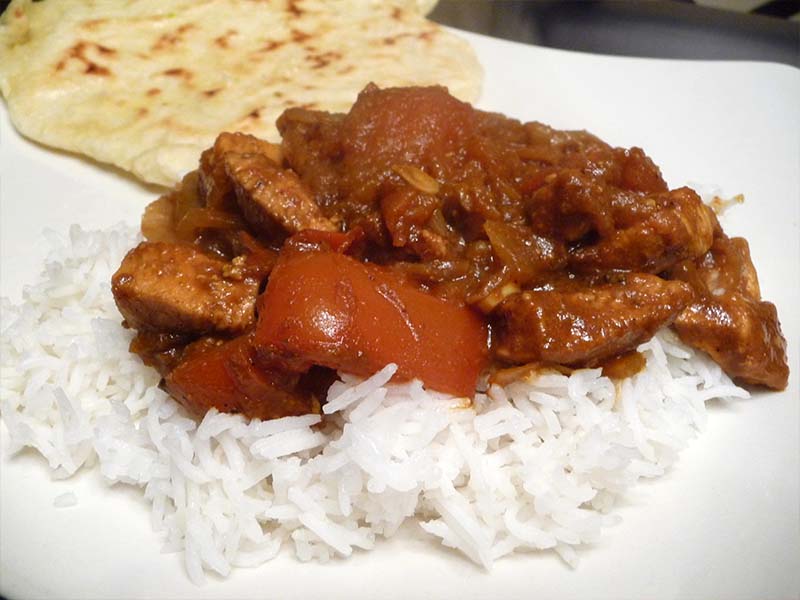 8.Sanna
Sanna is a steamed rice roll that is filled with the overpowering flavours of coconut paste. You can call it 'The Goan idli'.
Sannas are typically accompanied with Pork Bafat, a spicy pork curry made with a medley of spices, and is used as the dip. There is also a sweet version of the sanna that can be made, where the rice cake is filled with jaggery to give it a sugary touch.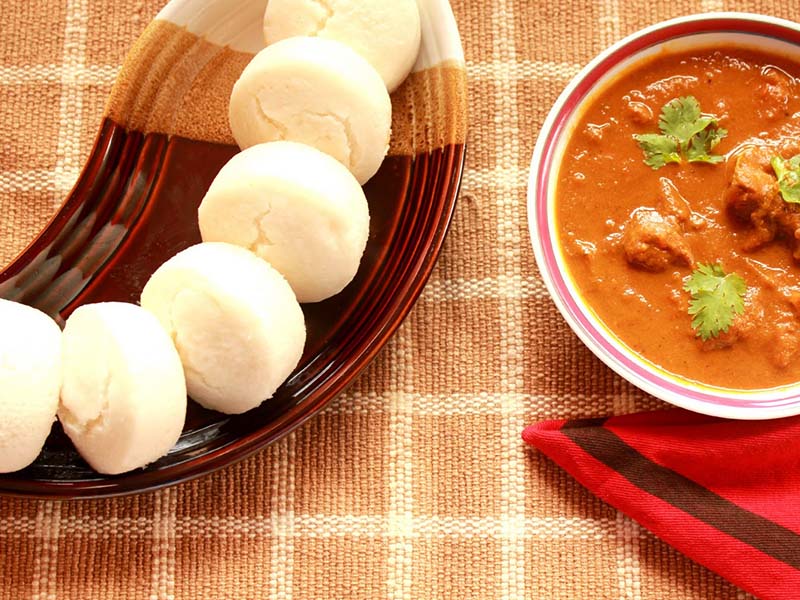 9.Bebinca
This sweet looks like it has more layers than an onion!
It's also called 'Bibik', for cute, I mean short. This illustrious Goan sweet is made with layers and layers of coconut pancakes. The cooking must be immaculate to ensure that all the 16 layers are cooked equally. Flour, extract of coconut milk, sugar, eggs and ghee are mixed well before they undergo a long baking process.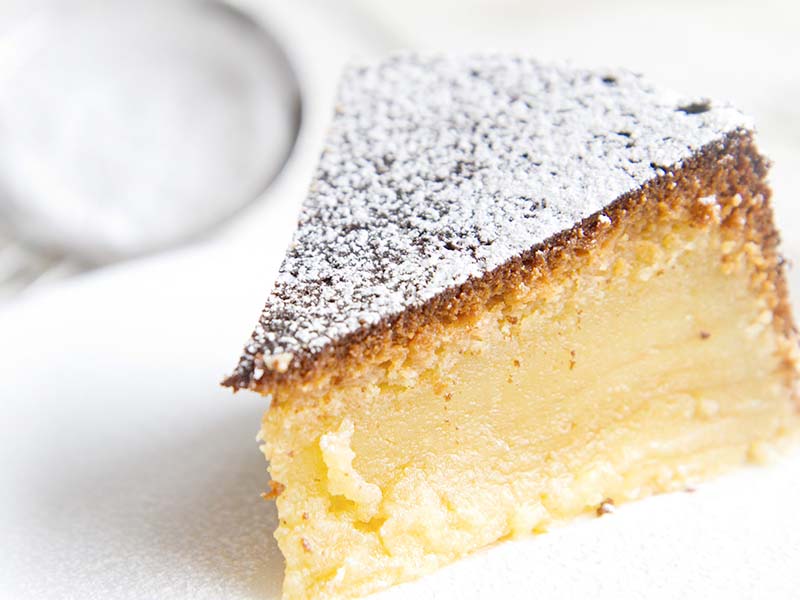 10.Dodol
During Christmas season, people dream more of eating dodol than wishing for presents from Santa Claus.
This sweet has a firm texture. Made with Goa's favourite ingredient – coconut milk, this dessert is particularly sweet and constitutes a firm texture. Rice flour, coconut milk, jaggery and cashew nuts are used to cook this sweet before it is cooled and served in slices.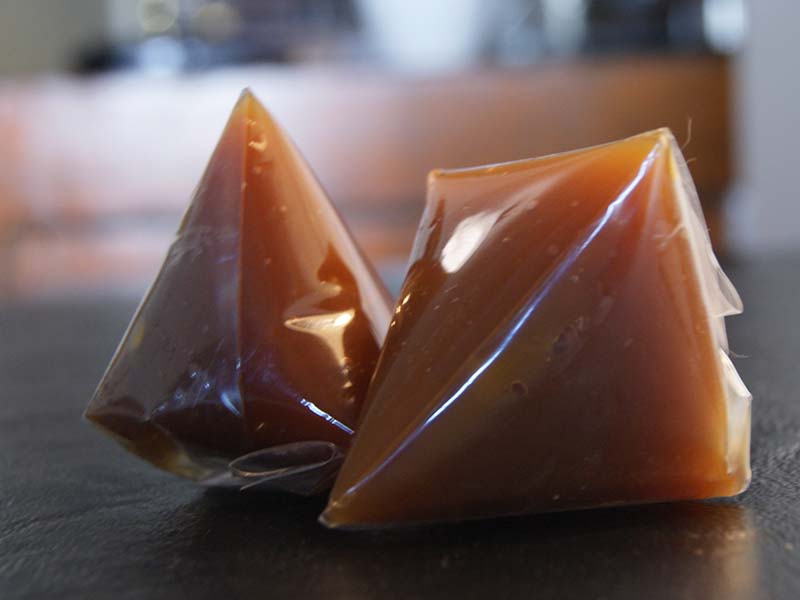 And here's the Konkani song we promised: