11 Places In Delhi For The Cookie Monster
Cookies are bakes everyone loves. Seriously, have you heard anyone saying they don't like cookies? Team it with chai, your morning cuppa, with cold milk or simply munch on some as snack. Which is why you should know where to score the yummiest ones in town. Here are 11 bakeries in Delhi with cookies to die for!
Theo's
Dynamic House, Dadri Main Road, Next to HP Vijayant Thappar Petrol Pump, Aggahpur, Sector 41, Noida-201301 | +91 8750242224
B-1/20, Central Market, Sector 50, Noida-201303 | 0120 4206654
The colossal bakery in Noida offers up a variety of sinful cookies. Loaded with nutty, dry fruits, jelly and chocolate chunks, there is a cookie for every palate here.
We Recommend: Jam Cookies, Chocolate Chip Cookies, Almond Biscotti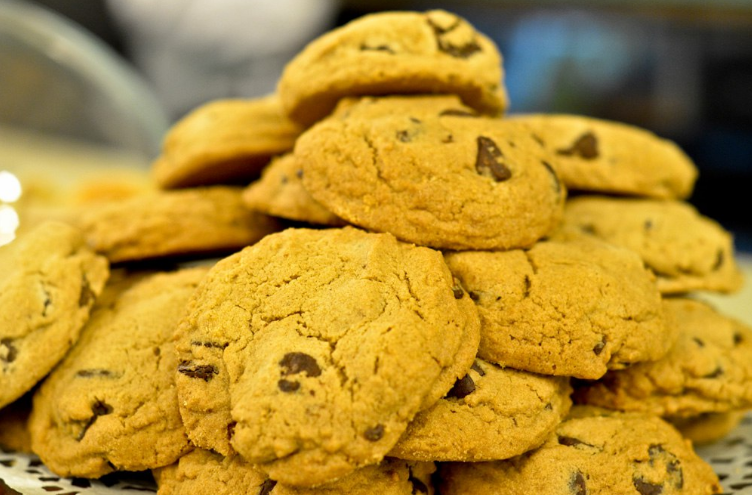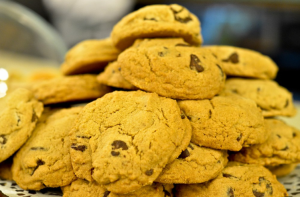 The Coco Company
17, Ground Floor, Ninex City Mart Mall, Sohna Road, Gurgaon-122018 | 011 33106369
EG 09, Rodeo Drive, South City 2, Gurgaon-122001 | 011 33105919
Ditch the calorie calculator for a cookie binge session at The Coco Company. The quirky bakery bakes up a variety of "bite-sized happiness" in healthy, flavored and downright sinful flavors.
We Recommend: Cinnamon French Heart Biscuits, Dark Chocolate Cashew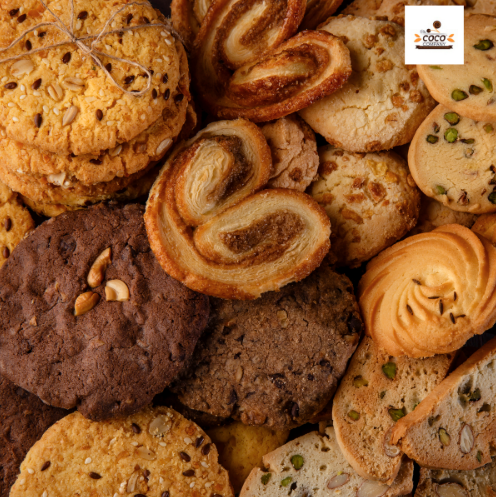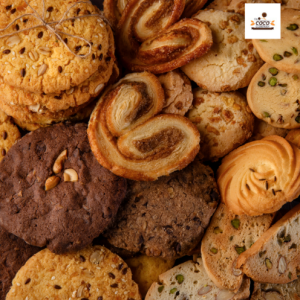 The Bombaykery
1st Floor, Shiva Market, Near Vakil Market, Chakkarpur, DLF Phase 4, Gurgaon-122001 | +91 9810222150; +91 9811801005
Fix your palate a date with exemplary baked goodies like cakes, cupcakes, cookies and brownies at this cute little bakery. Take your pick from a variety of exemplary flavors and varieties of cookies at this gorgeous dessert haven in Gurgaon.
We Recommend: Chocolate Chunk, Nutella & Seasalt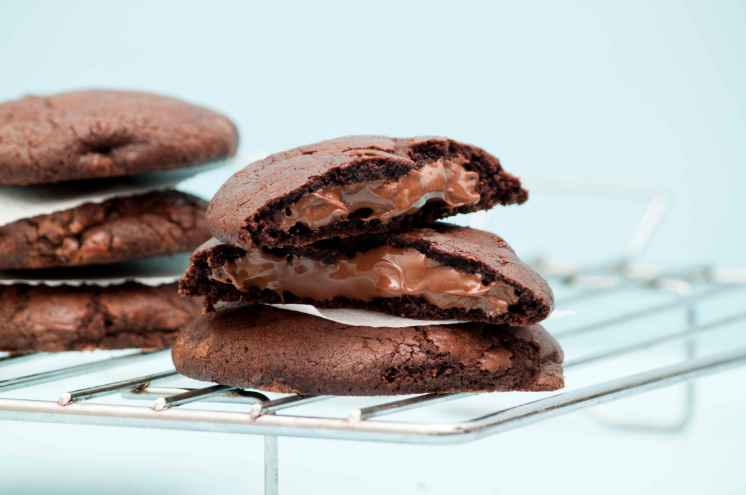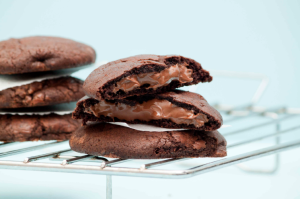 Cookie Man
Find the nearest outlet here.
As the name suggests, Cookie Man is all about the cookies. You can tell there is an outlet nearby from a mile apart, courtesy the tantalizing aroma rising from the fresh baked Australian cookies! From chocolate coated to a delicious Ginger Breadman, Cookie Man has it all!
We Recommend: Ginger Breadman, Coconut Cookies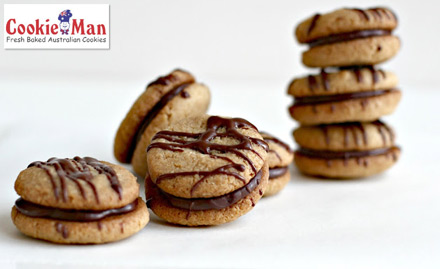 Wenger's
A-16, Connaught Place, New Delhi-01 | 011 23324403; 011 23324594
There is nothing Wenger's can't ace. Apart from being the big daddy of all Delhi-based bakeries, Wenger's also trumps most of the others when it comes to the art of baking cookies.
We Recommend: Biscotti, Jam Cookies, Chocolate Cookie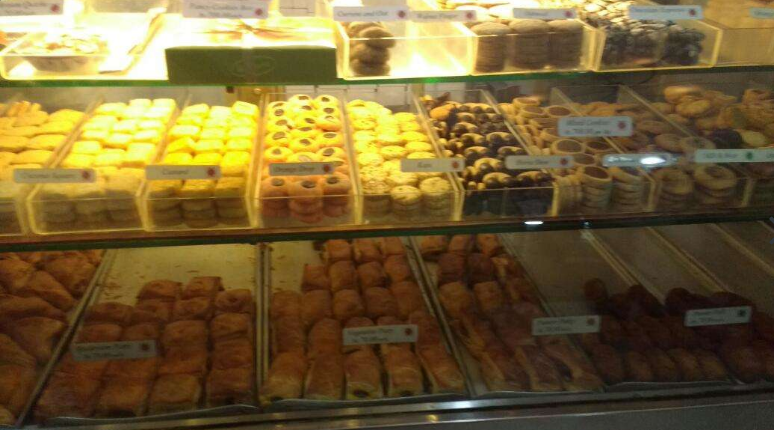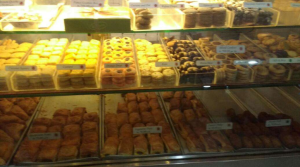 Angels In My Kitchen
Find the nearest outlet here.
Synonymous with gorgeous custom cakes and rich pastries, Angels In My Kitchen is also a winner when it comes to mind bending cookies. The bakery serves up a rainbow of yummy and healthy biscuits.
We Recommend: Chocochip Cookies, Oat Crunch Cookies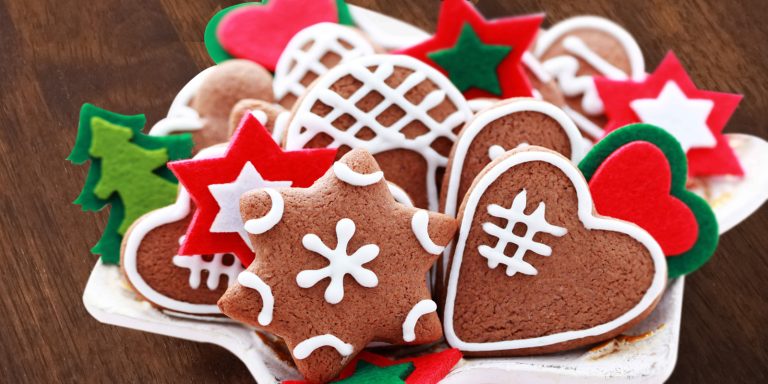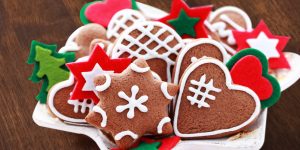 Defence Bakery
34, Defence Colony Market, Defence Colony, New Delhi-24 | 011 24333178; 011 24338119
Step up your tea game with delicious crunchy bakes from Defence Bakery. The vintage South Delhi bakery does some delicious tea cookies to pamper your sweet buds.
We Recommend: Vanilla Biscotti, Marble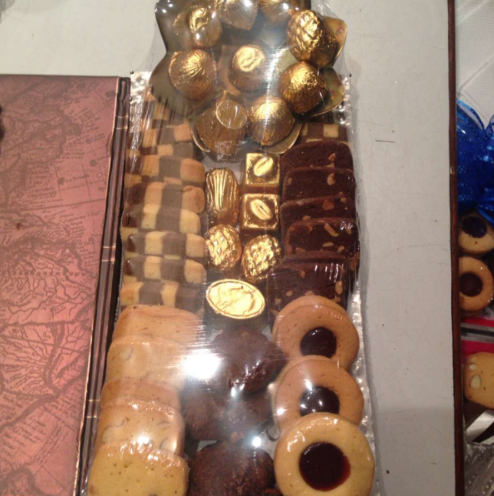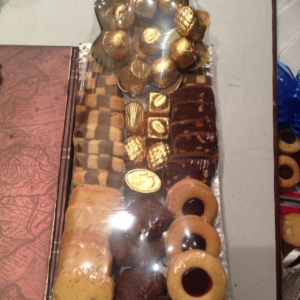 Mr. Brown
Find the nearest outlet here.
Allow Mr. Brown's to take you through delicious bakes for a price that'll keep you coming back every single day. The bakery rolls out some excellent cookies that range from a basic atta biscuit to an uber fancy French Heart.
We Recommend: Strawberry Puff, Milk Pista, Coffee Cookies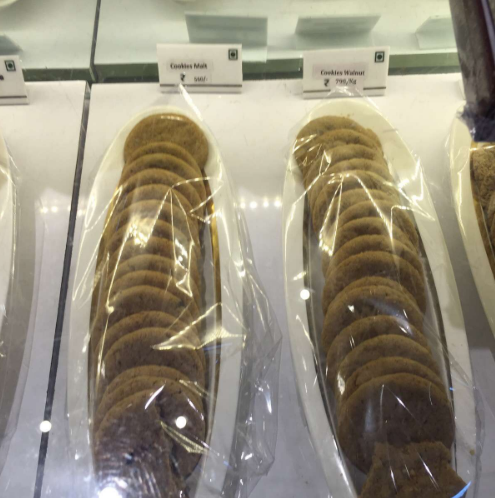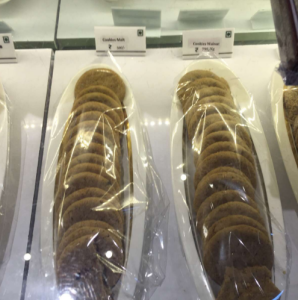 Sibang Bakery
108, 1st Floor, DLF South Point Mall, Golf Course Road, Gurgaon-122002 | +91 9811268210; +91 9811297865
One of the many gems inside DLF South Point Mall, Sibang Bakery is a storehouse of decadent bakes. Chow down some scrumptious cookies chocolate, dry fruit and plain cookies at this cozy little spot.
We Recommend: Soft Choco Cookie, Almond Cookie, Chokola
Bisque Bakery
133/134, Central Arcade, DLF Phase 2, Gurgaon-122001 | 011 33107859
Bisque Bakery bakes up a crunchy storm with delicious batches of classic cookies. The Gurgaon-based bakery offers totally binge-worthy flavors like choco chip, oat cookies and coffee cookies.
We Recommend: Butter Cookies, Almond Cookies
Frontier
A popular name among Indian households when it comes to chai-time biscuits and gourmet cookies, Frontier never disappoints the cookie monster. The shop is famous for a number of cookie variants including popular Indian versions like khatai, butter kaju, and pista biscuits as well as fancy global ones like biscotti, jam biscuit, and honey oatmeal!
We Recommend: Milko Biscuit, Puffy Heart, Khatai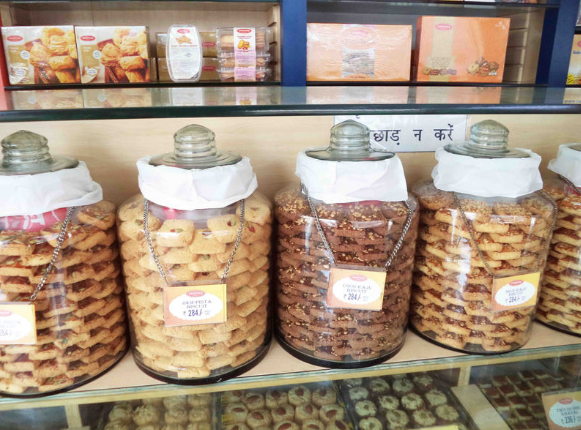 Images: Zomato