140 Year Old Du Rhône Chocolatier Opens Its First Store In Mumbai
Du Rhône Chocolatier established itself in Geneva in 1875 and since then there was no looking back for their pralines. We visited the store on its launch date in Mumbai which is 16th May, this is also the first Du Rhône Chocolatier in India. The store is tucked away in the posh residential area of Peddar Road and we couldn't wait to taste the chocolates.
Chocolate Tasting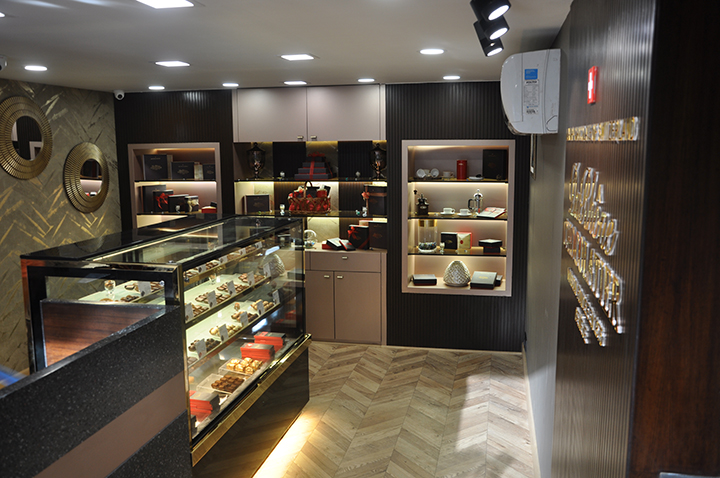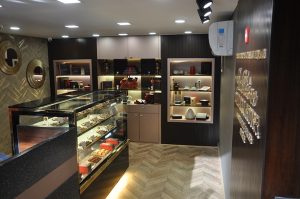 As we entered the store we were offered chocolates of course but as we took a bite of the Coline we were acquainted by the fine taste of dark chocolate that was lightly coated with gold and silver dust. The taste was divine and later when we learnt that this was an award winning chocolate that won Best International Praline in 2011 we weren't surprised. My favourite however was Mocca Glacé which was high in cacao and had a sensational taste. It melted within seconds and gave us a wonderful experience.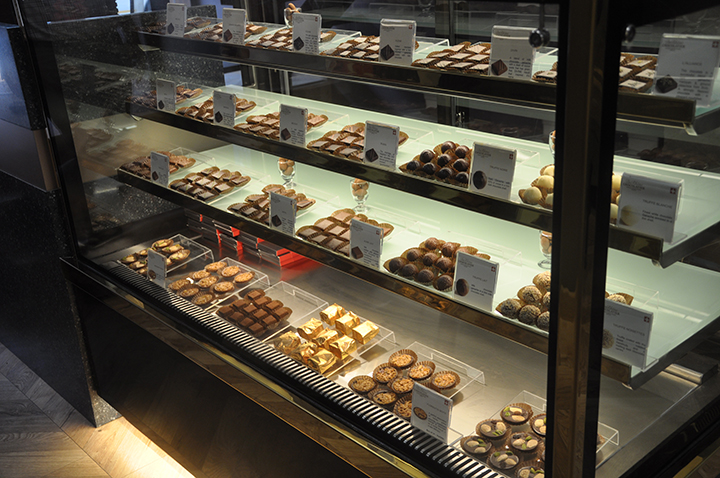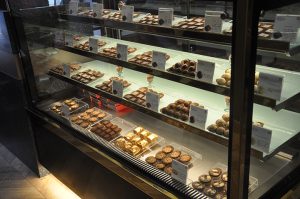 After being handed over our blind tasting kits, which were sealed, we were taken to the secret location where a spread of high-tea, an introduction to Du Rhône world and an exciting time awaited us. We were led from the store to Candy and Green where an extravagant high tea was served to us. With a refreshing watermelon and mint juice to pita, falafel, hummus, pesto flatbread and Thai-style potatoes we had a sumptuous high tea before being addressed by the current CEO of Du Rhône, Federico Marangoni.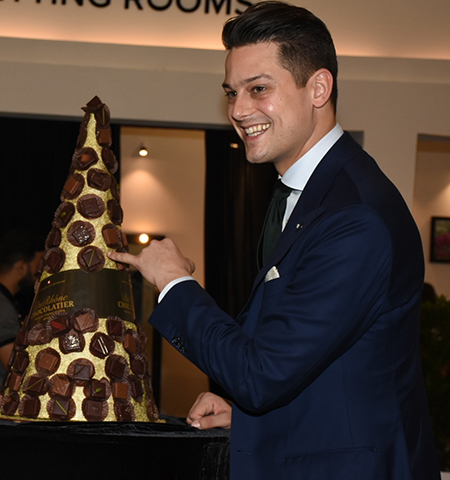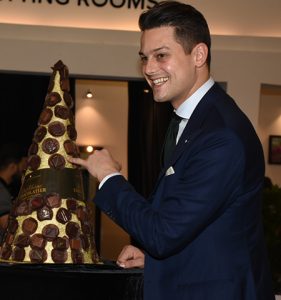 "On every trip I took abroad, friends would always ask me to bring them some Swiss chocolate. I noticed then that Swiss know-how in the field of handcrafted chocolate had not been exported and only a few industrial brands were available. We wanted to rectify this and help to export our chocolate, and thereby started our gradual expansion", said Federico. "India is where we've always wanted to bring Du Rhone Chocolatier! Indians have always loved luxury and have a historic penchant for handcrafted confections. Am sure our legacy of handmade chocolates, refined tastes, incredible heritage and reputation will ensure a loyal following of Du Rhone Chocolatier connoisseurs in the country". He also told us that Du Rhone chocolates have been enjoyed by the likes of Winston Churchill, John F. Kennedy, Katharine Hepburn and Grace Kelly.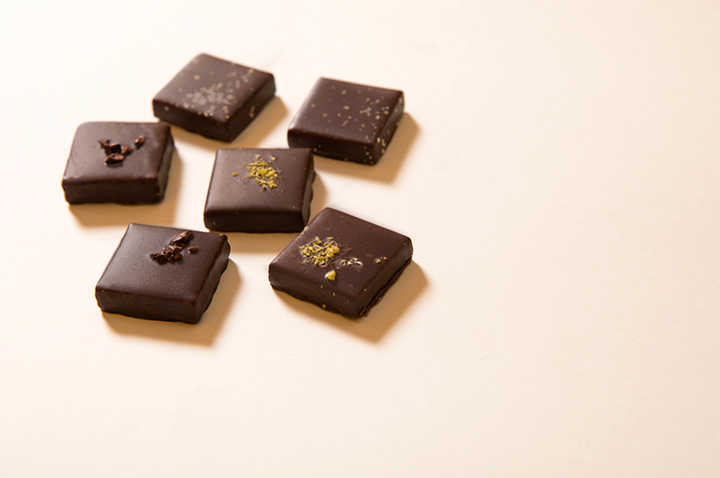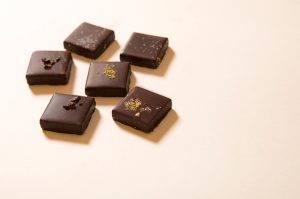 He then encouraged us to taste some more chocolates and indulge in a blind tasting session. We opened our kits, breaking open the seal and found a blindfold, a bottle of sparkling water, vinyl of various coloured liquids and a pen to note down the flavour. We were made to smell each vinyl and then picked up the chocolate placed in front of us to taste it, all the time blindfolded. We only took off our blindfolds to promptly write down the flavour and put it back on for the next tasting. We tasted four flavours, got three of them correct and it was all in all a fun activity.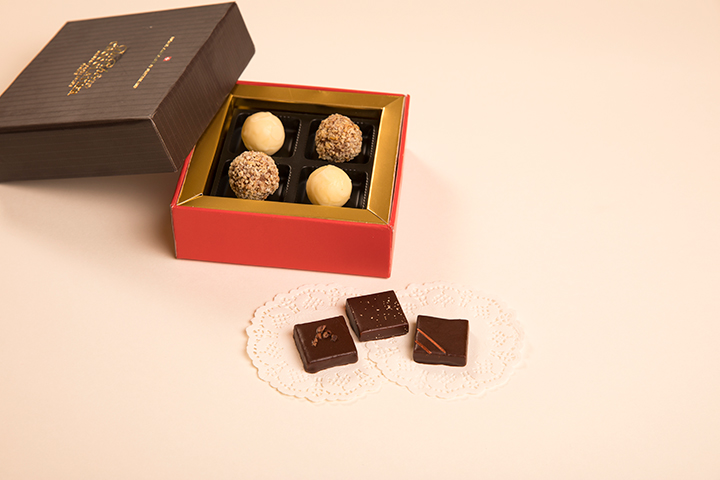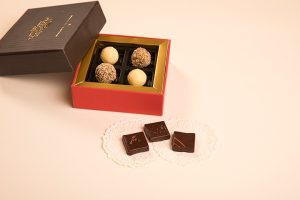 Thanks to the blind tasting we got acquainted with the lovely flavoured ganache by Du Rhone. The first one was Jaffa, which had a lovely orange flavour in luscious dark chocolate. Next up was the luscious Rubis which had a sensational raspberry jelly in it. We also loved the distinct, summery flavour of the lime in their Citrus ganache; truly great in this season. Last but not the least we tried Exotique which was a lovely milk ganache which was flavoured with passion fruit. After tasting all these flavours, we certainly got a chocolate high.
We are soon going to head back to the Du Rhône Chocolatier at Peddar Road and grab ourselves a box of their splendid ganache! How about you? Want to give the lovely Swiss chocolates a try? Then, do visit soon!