21 Best Themed Restaurants in Chennai
What do Rajinikanth, Football, Alice, Prison and forests have in common? They have their own restaurants in Chennai! Themed restaurants are the next big thing. If you are that fun person who expects more than just nice food on the plate in a restaurant, you will not be disappointed with these restaurants. What more joy can food bring when it comes with eating at a place decorated with the thing you love the most? These restaurants aim at delivering the best (food) and the best (theme). Many such themed restaurants have come up in Chennai and here's a list of 20 themed restaurants for enthusiasts of all types.
1. The Rock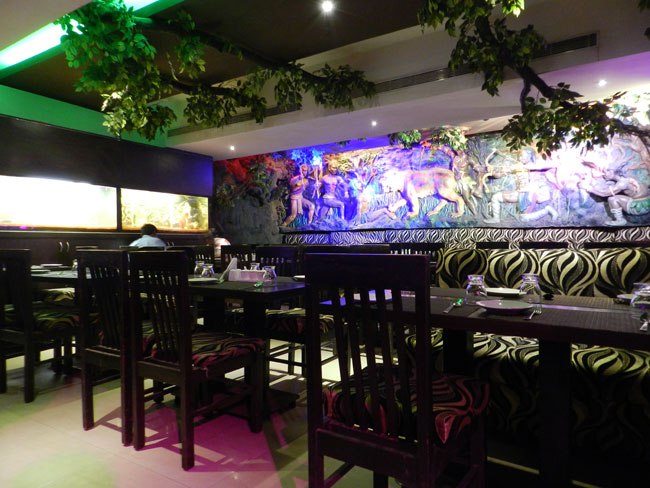 The rock is a forest themed restaurant with many outlets, it's most popular one located in Anna Nagar.
2. Kaidi Kitchen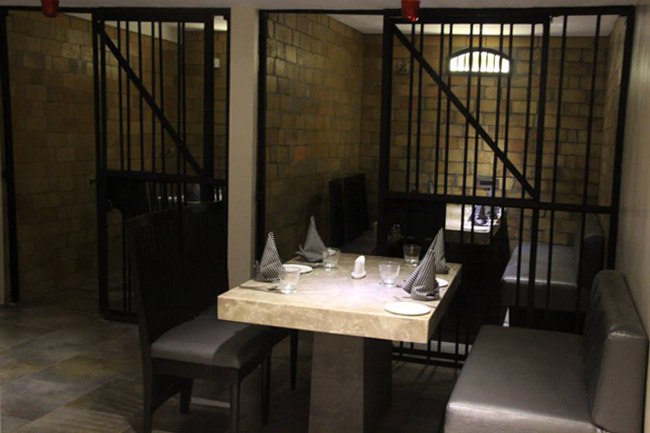 If eating was a crime… Dine behind the bars at this restaurant. You get to dine in a jail cell and guess what, they even have candle light dinners!
3. Haunted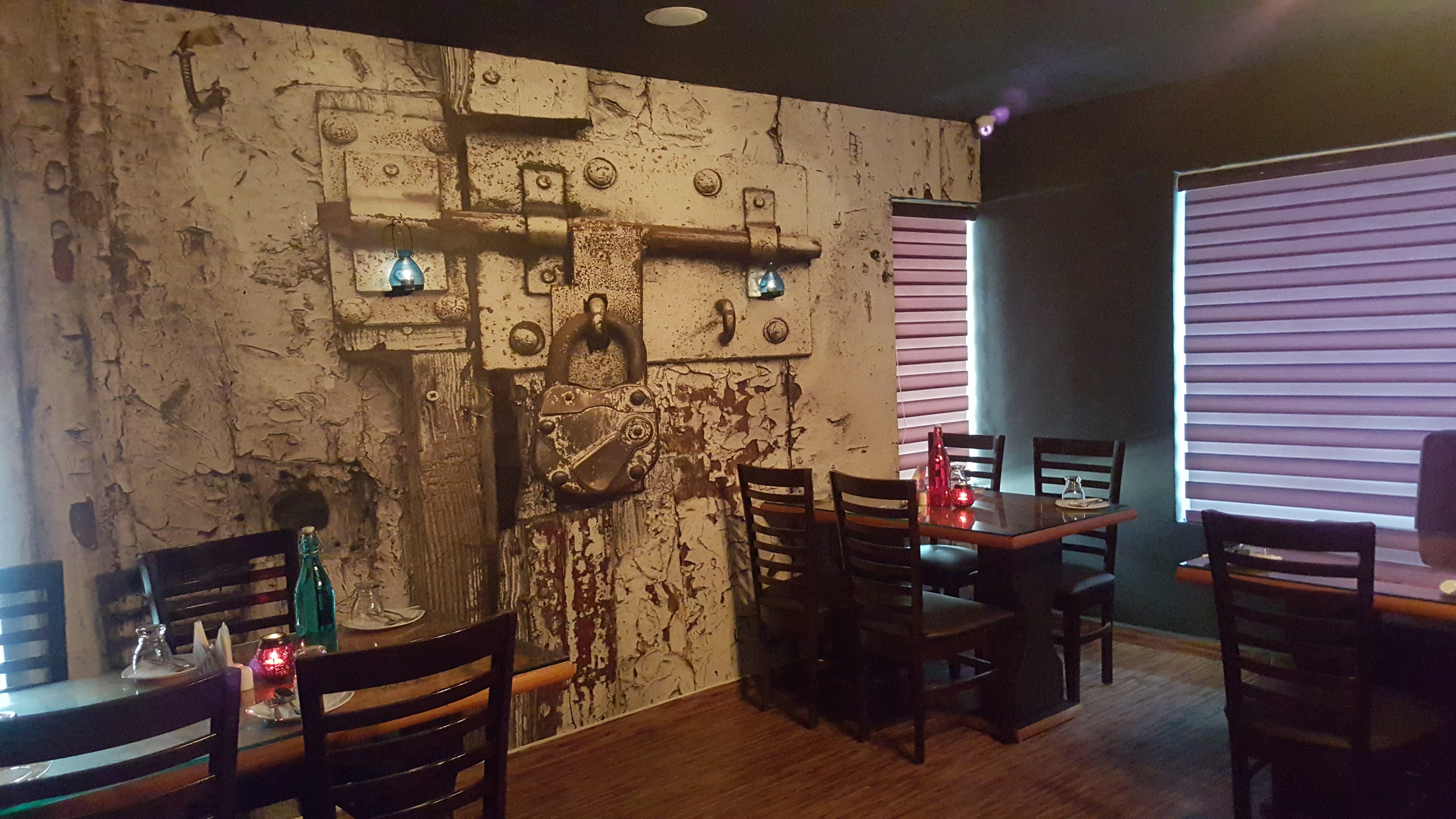 Love horror and can't get enough of it? Maybe this place would restore your faith!
4. Madhatter's Tea Garden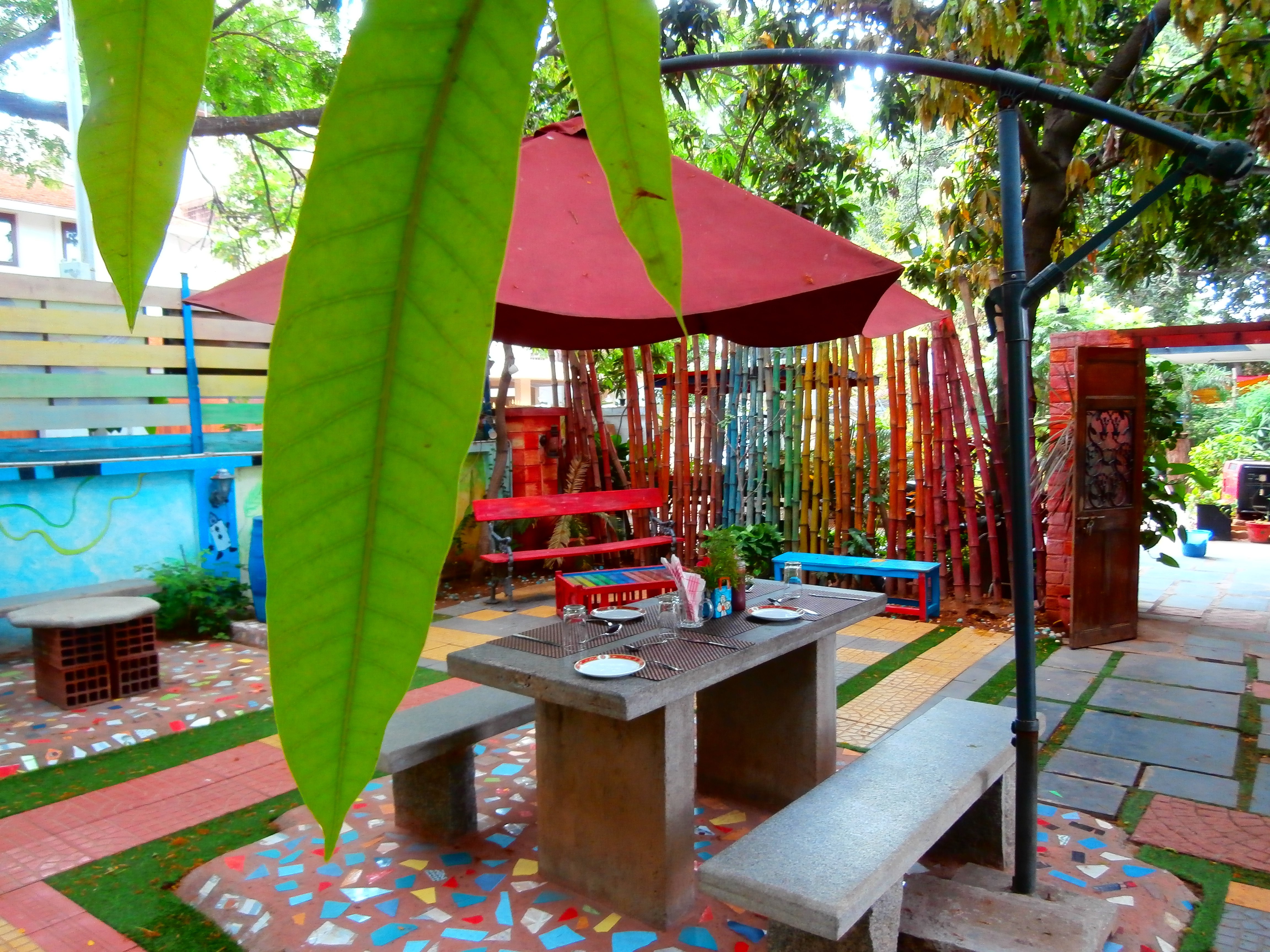 This small cafe is themed off Alice in Wonderland and even serves Madhatter's pot of tea.
5. Ciclo Cafe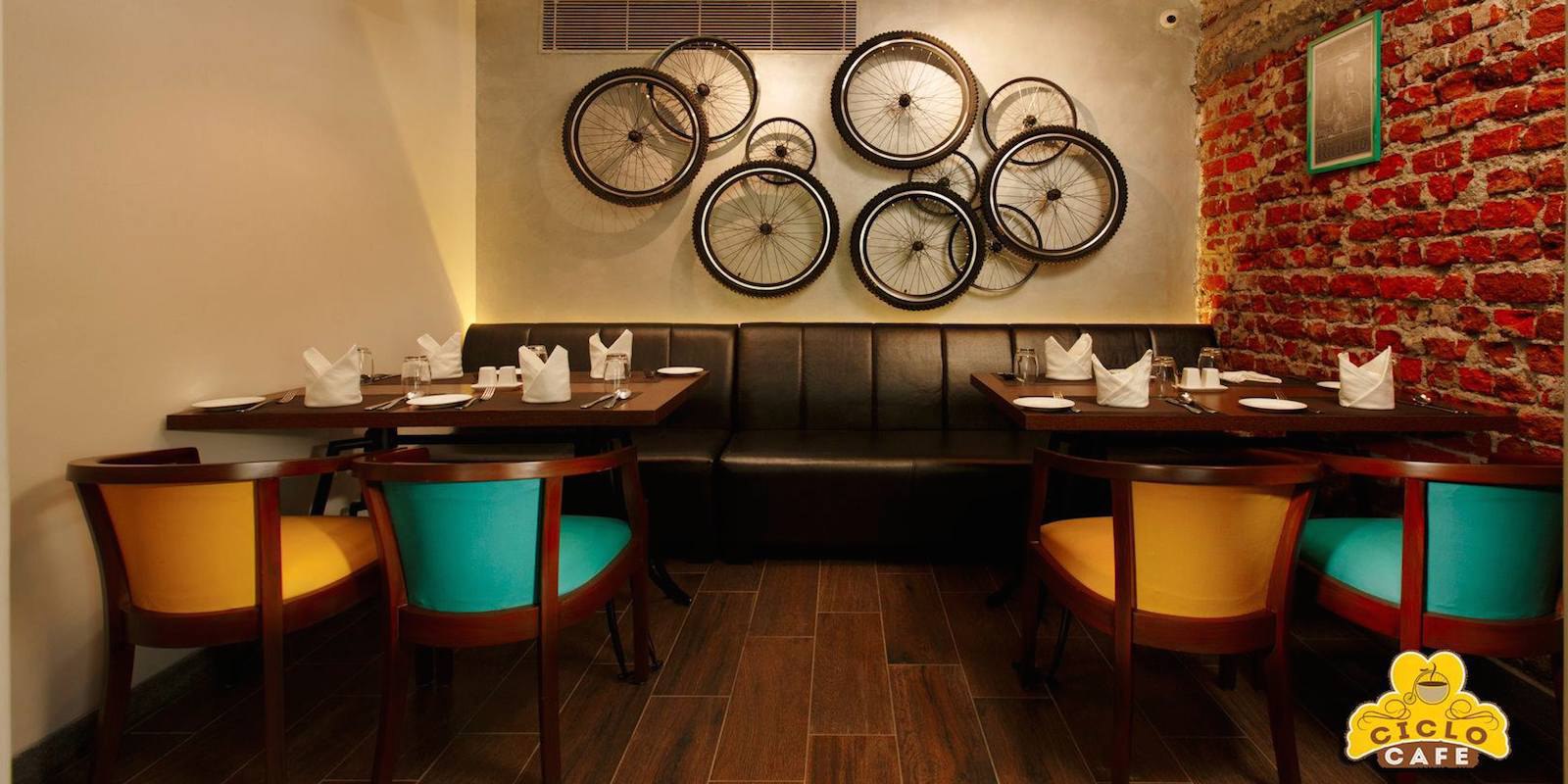 All the cycle enthusiasts, gather around to dine at this bi-cycle themed restaurant for the love of it.
6. Rainforest Restaurant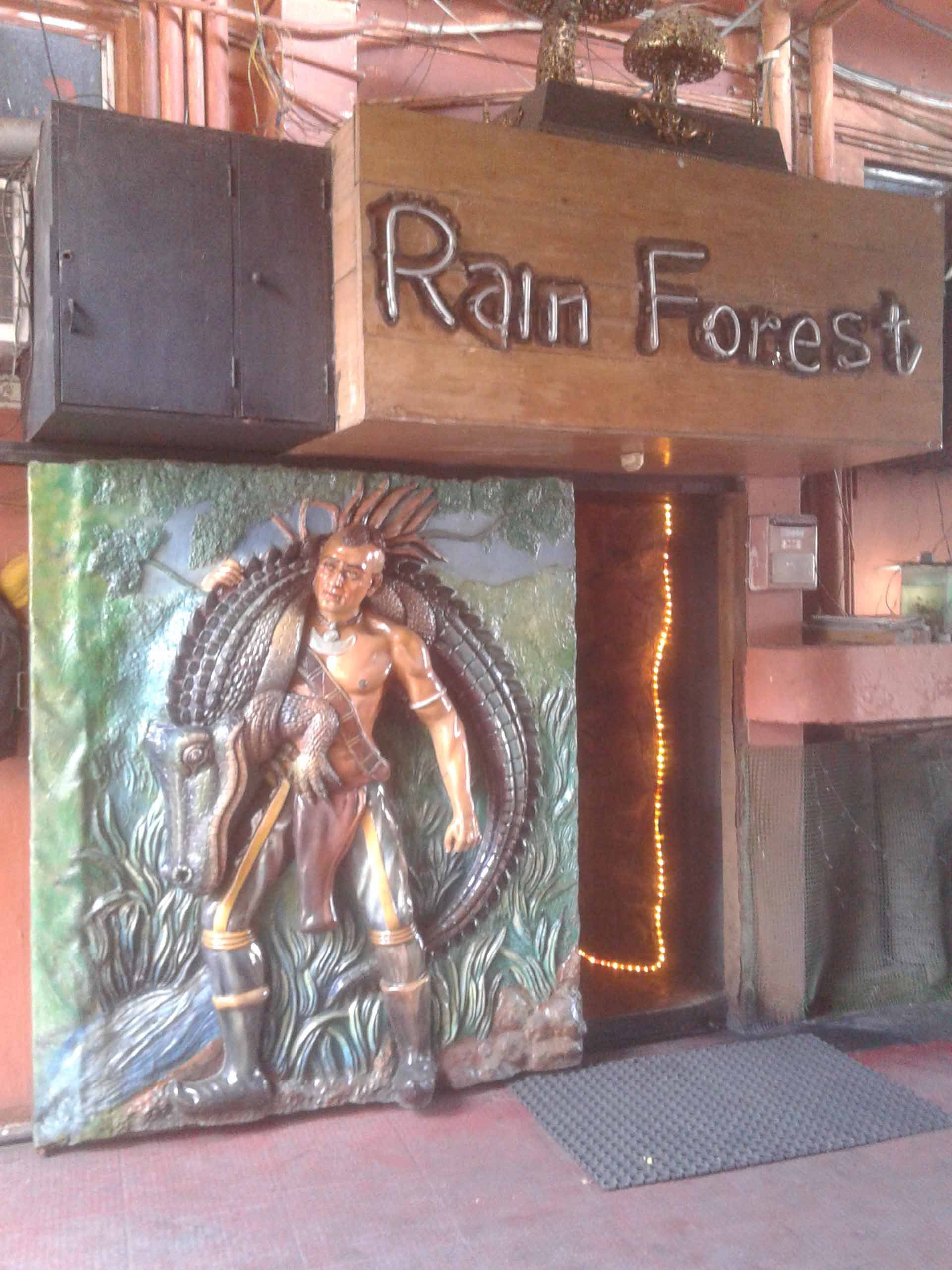 Another forest themed restaurant for those adventurous diners!
7. Choki Dhani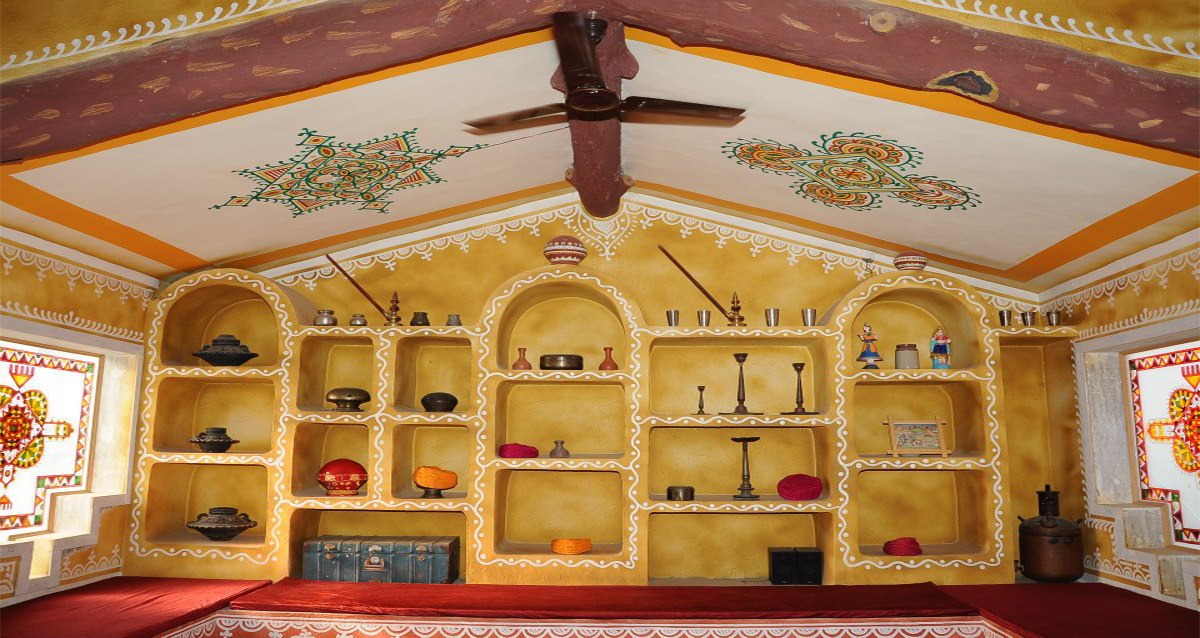 Rajastani themed restaurant which includes various other fun activities like camel rides and such. This place tries its best to bring Rajasthan to those who can't go all the way.
8. Hard Rock Café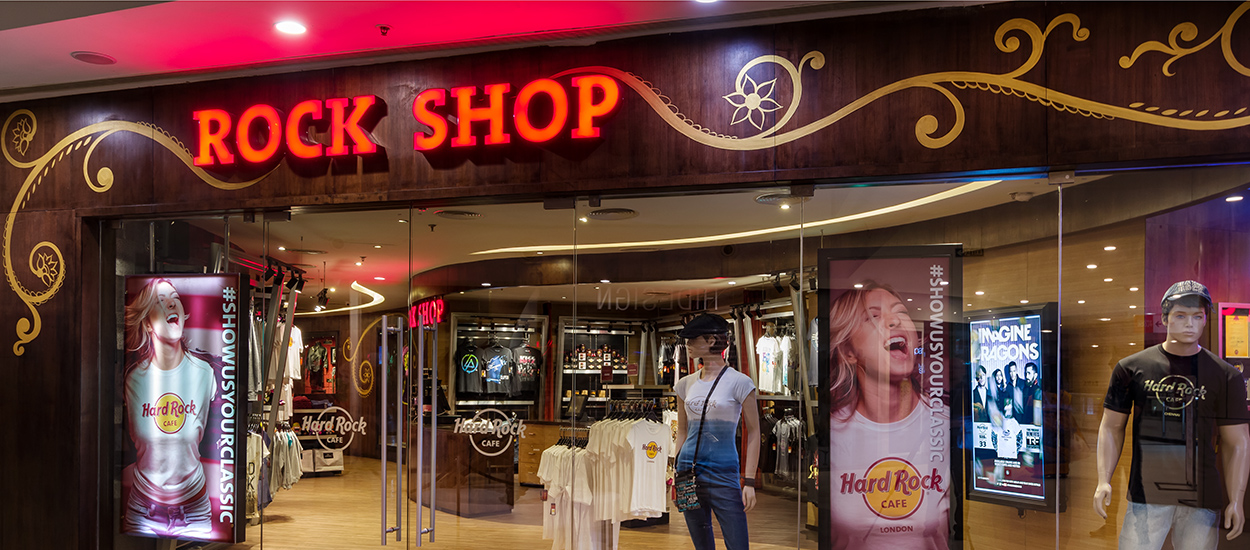 As the name suggests, it is a Rock music themed cafe.  All those Rock fans out there, Come Together for Heaven Knows you Won't Get Fooled Again. Got the references? You Belong In Rock and Roll. This is your Stairway To Heaven. Too much? But I just Can't Stop The Rock in me. Okay. Never Mind.
9. The Stop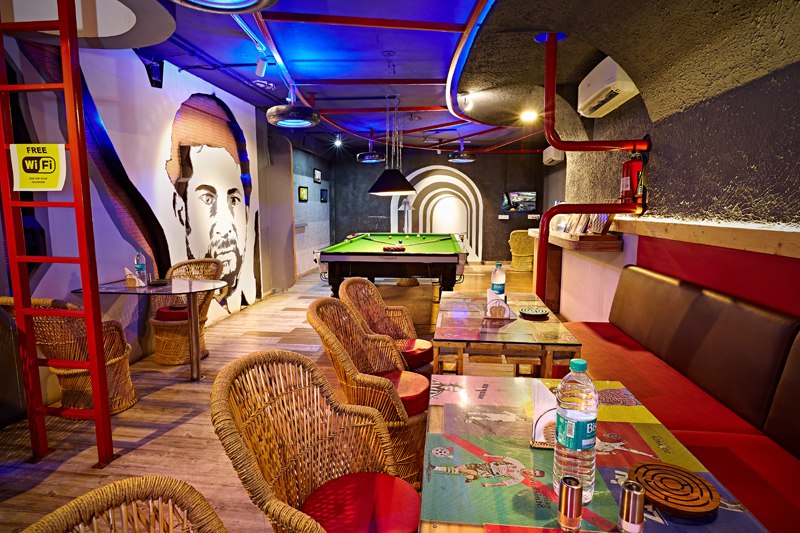 This is a gamers-themed café where fun awaits at every corner. Enjoy a game of pool while you wait for your food or pick up a little game by the tables to keep yourself entertained!
10. Mid Street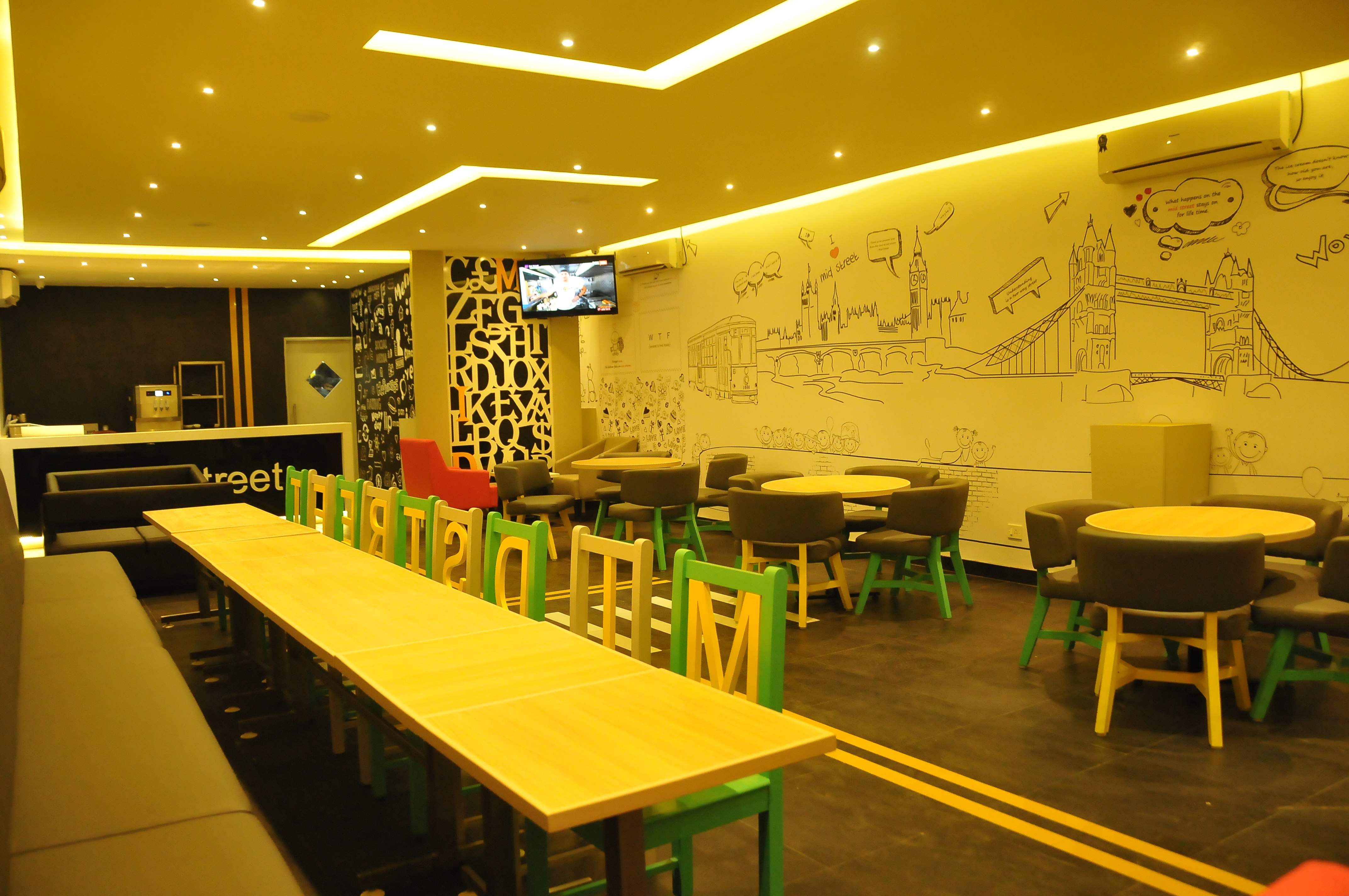 This is one of those places where you can just chill and relax. Mid-street is like a hangout spot for artists, and a great place to doodle, thanks to the black and white doodles that fill the walls here.
11. House #22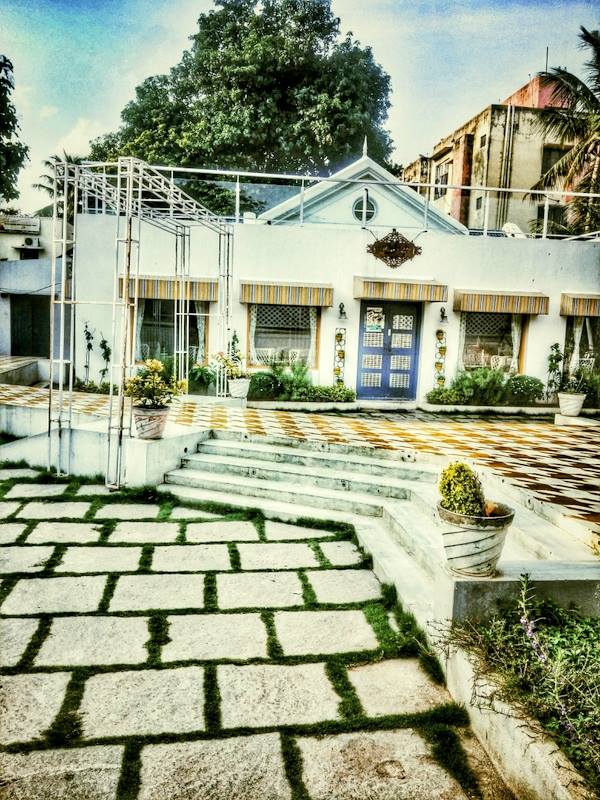 Love Vintage? Go to this place and your love for all things vintage will overflow.
12. Superstar Pizza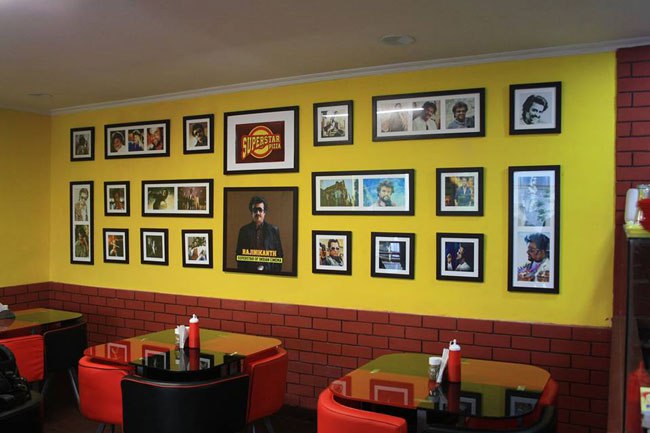 There exists a Superstar Rajini-Themed restaurant in Chennai! We can finally die in peace.
13. Animal Kingdom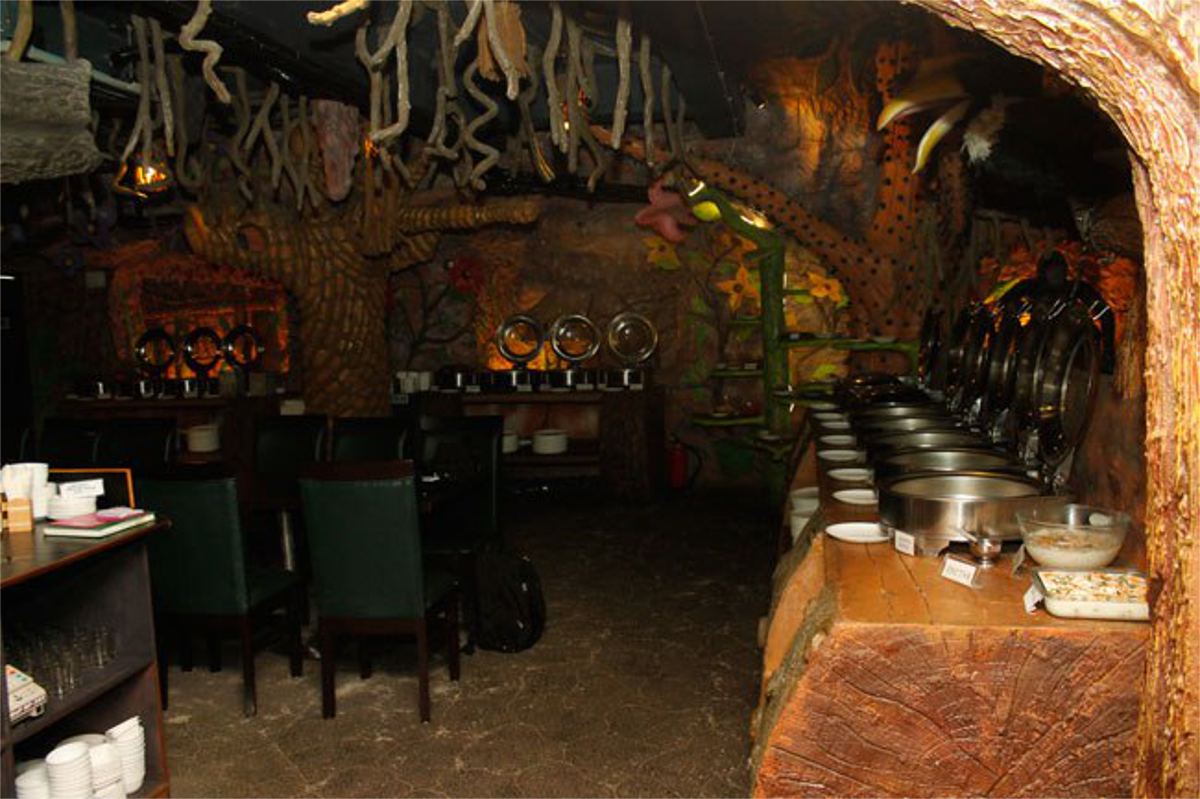 Dine in the cave with animal figures watching you eat. This is what a meal in the wild must feel like, with wildlife all around you.
14. Chocoholick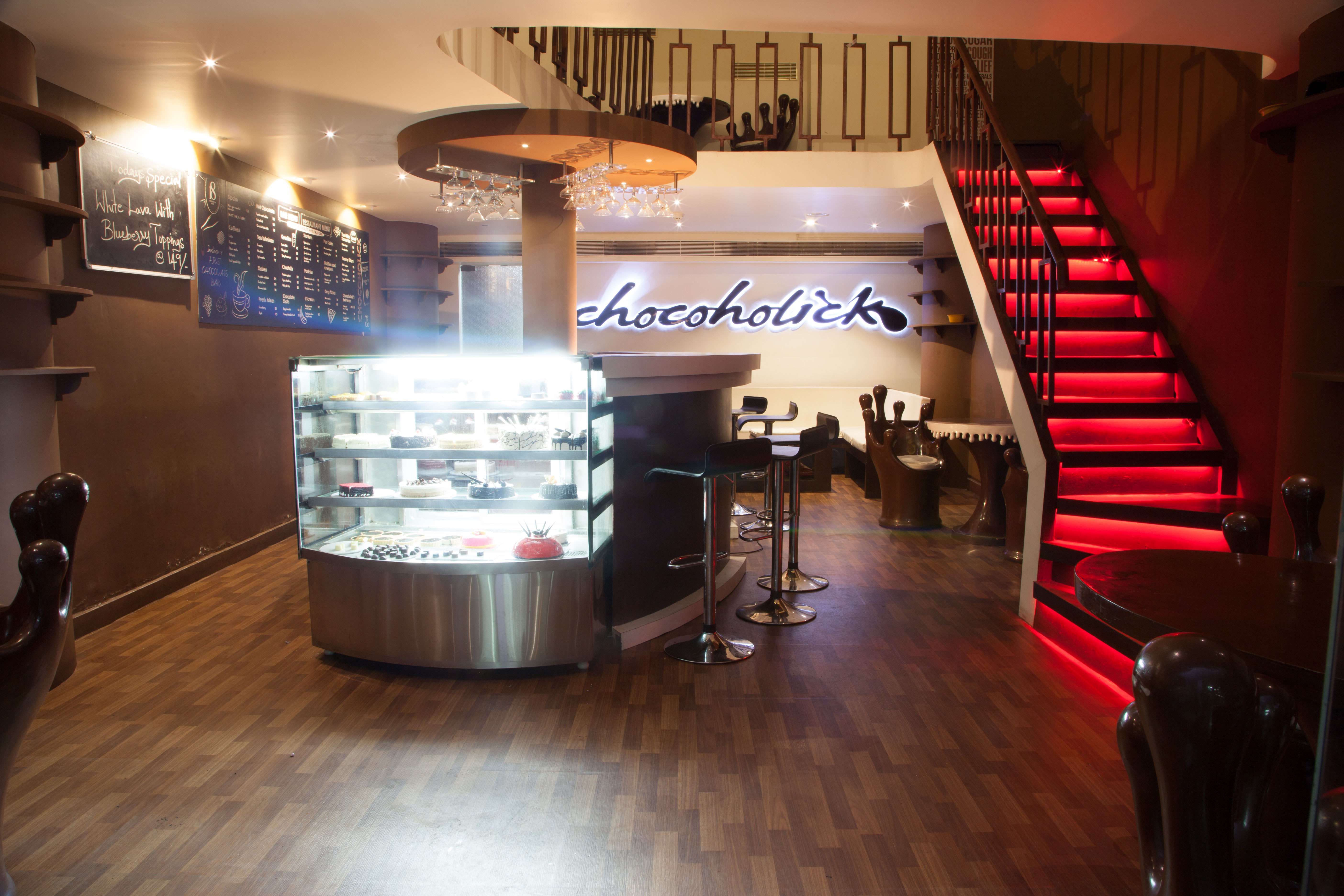 Chocolate is the theme. Yes. Need I say more?
15. US 101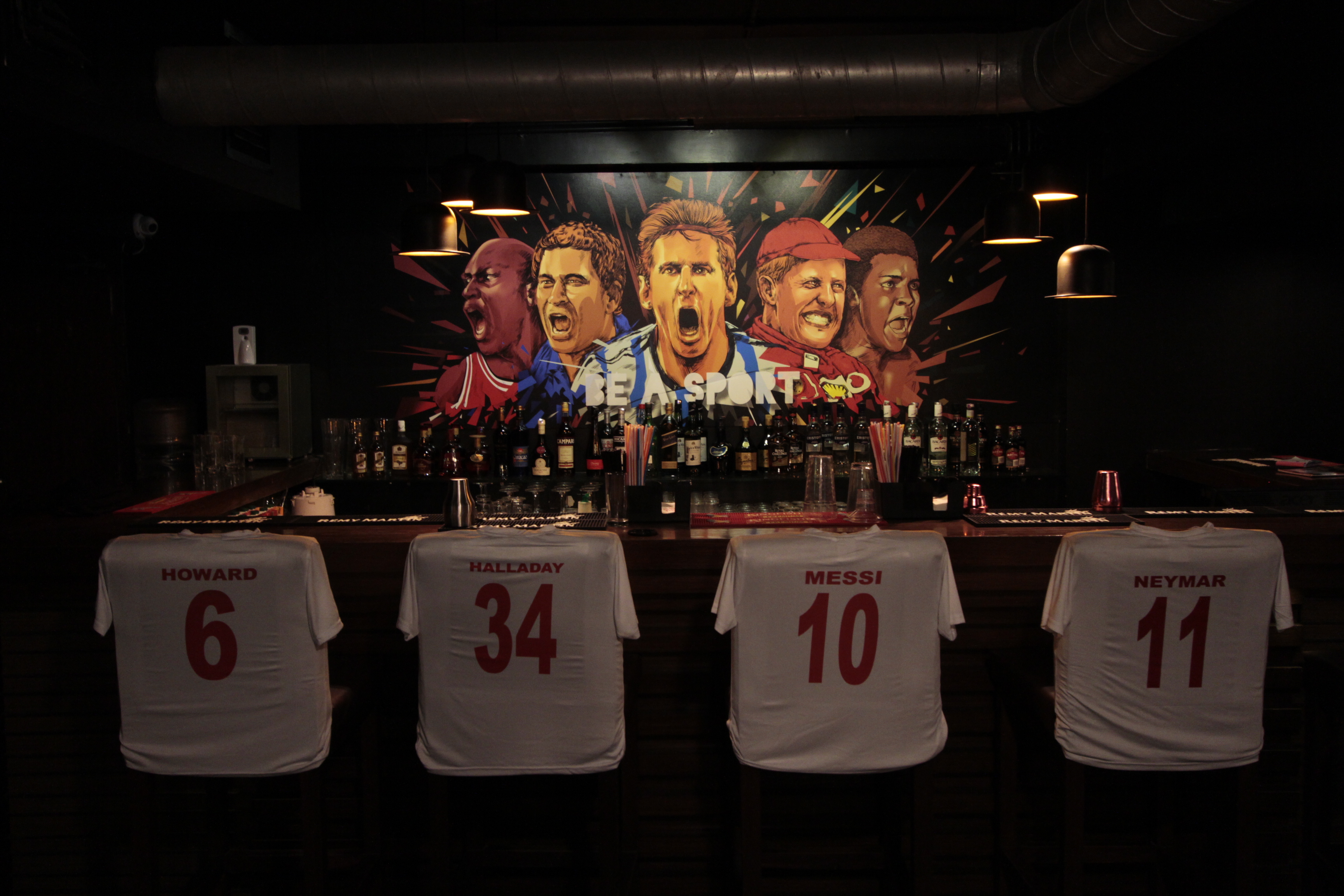 For all those football fans out there, relax yourselves in the seats of Rooney and Messi and many more legends.
16. Amdavadi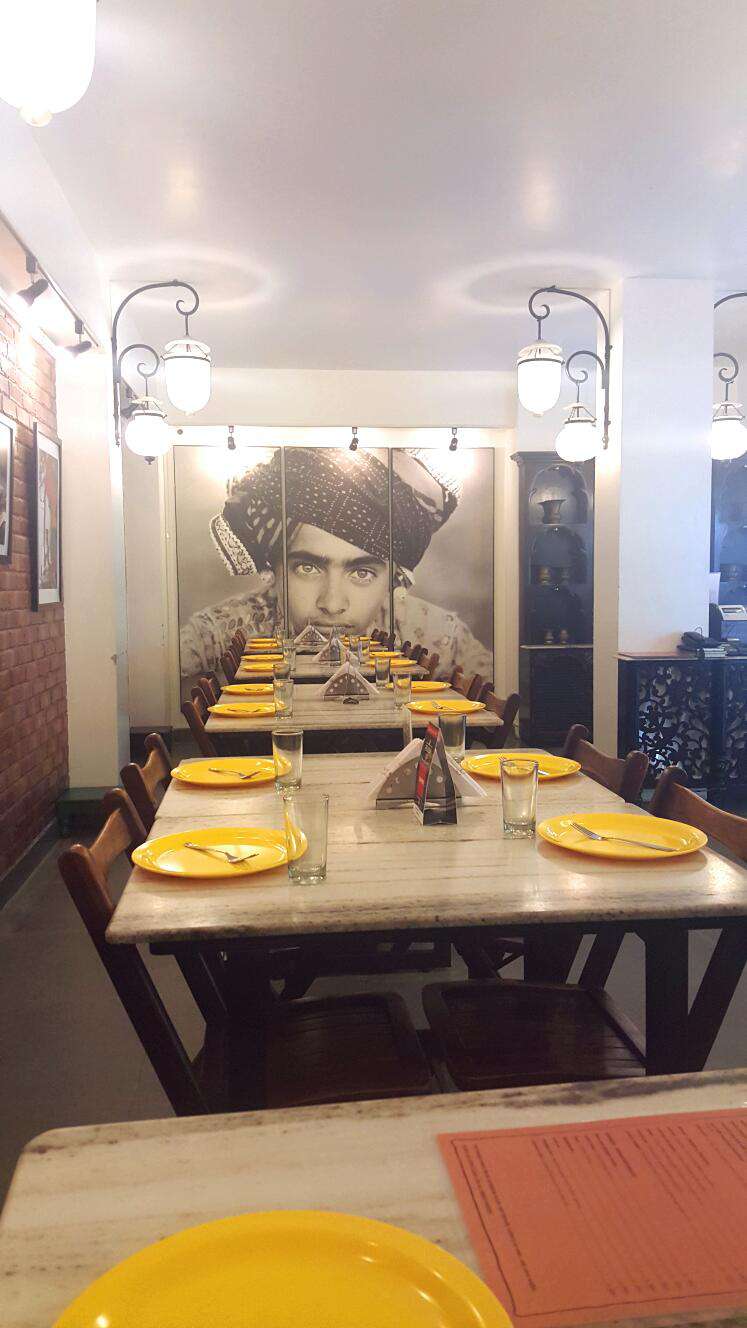 A Gujarati themed restaurant with a peaceful ambiance to complement the sweet and lovely food served there.
17. Pind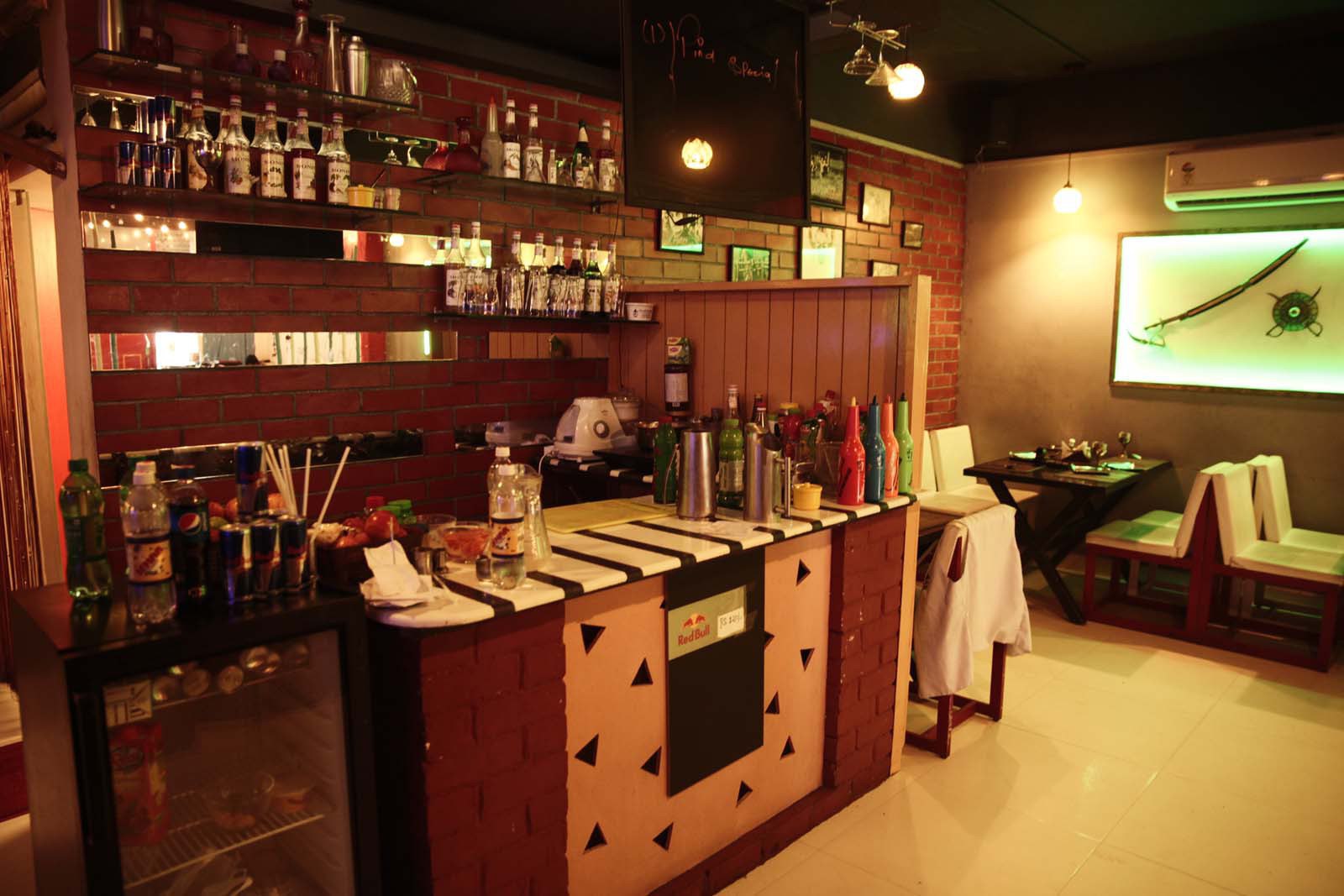 The ultimate Punjabi house in Chennai!
18. Winter Palace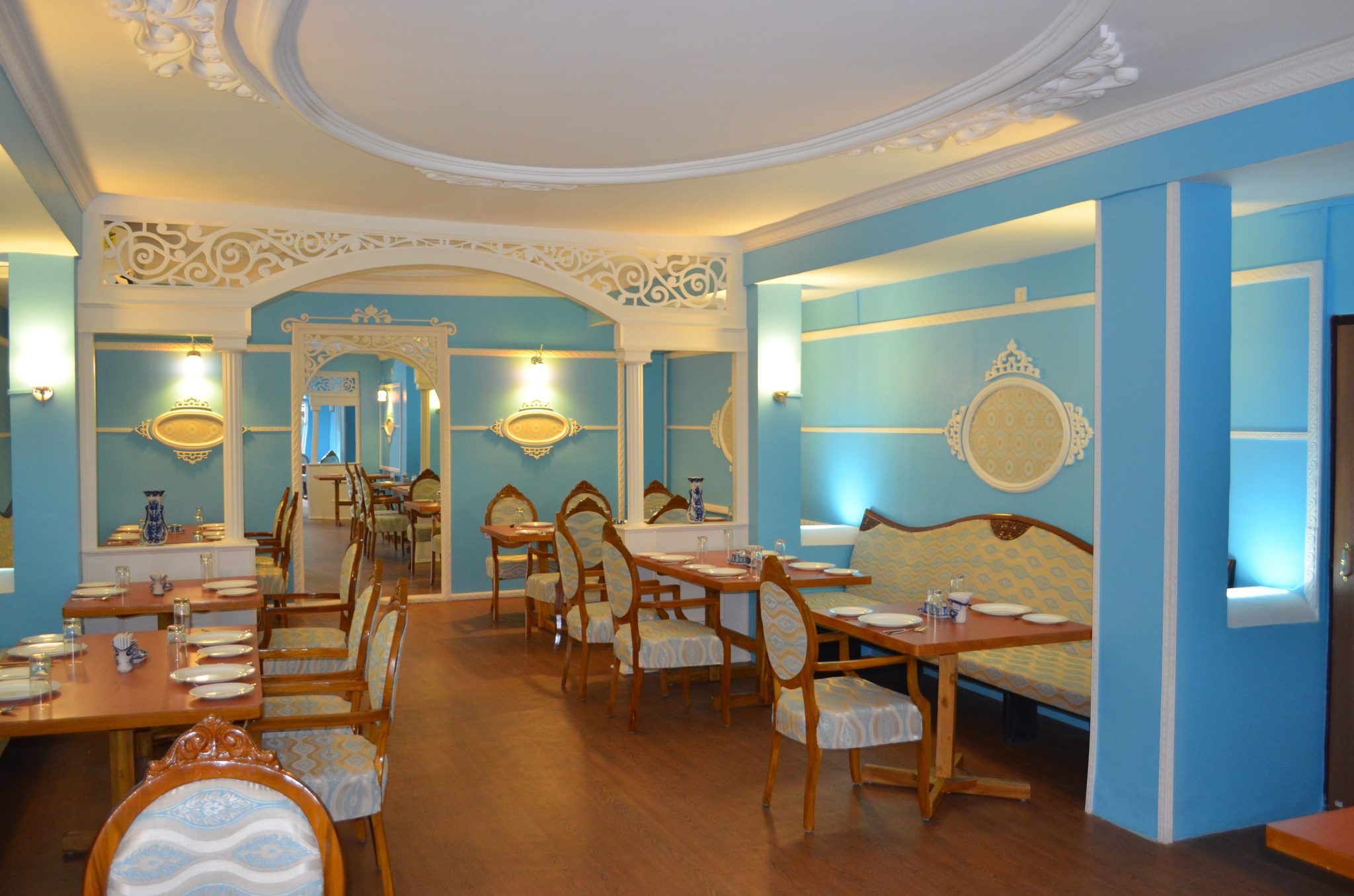 A royal setting with a well designed menu that offers the best of Russian cuisine – that's what Winter Palace is all about.
19. Swiss Hutte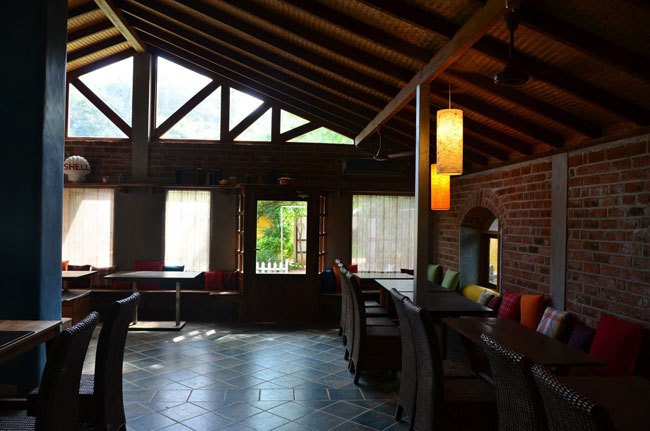 Recreating a Swtizerland ambiance and swiss food, the restaurant situated well off the city lights, is a great quiet place to be.
20. The Moon And Sixpence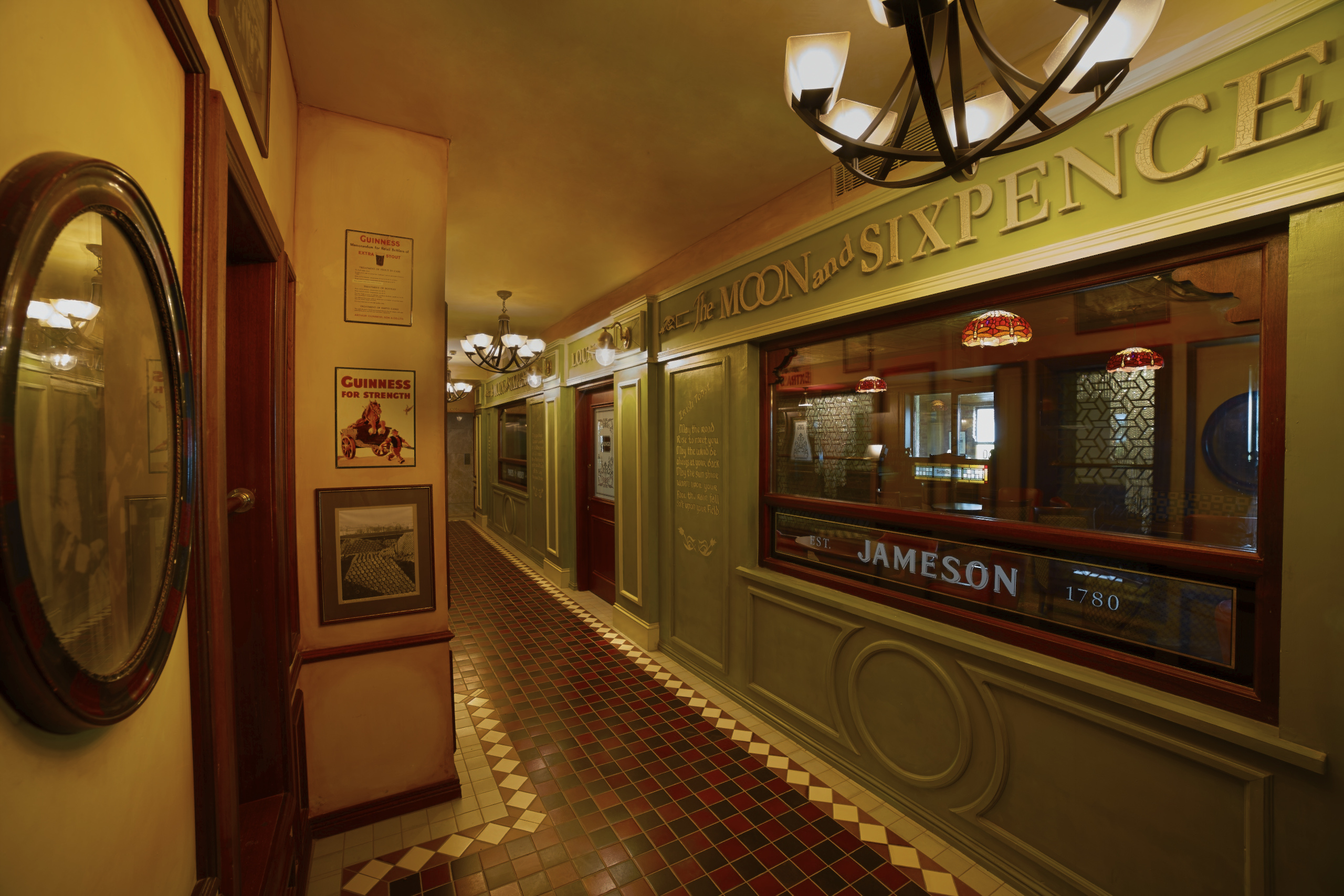 The Irish themed Restaurant has great food, great drinks, and of course great live music for your entertainment too!
21. Avatar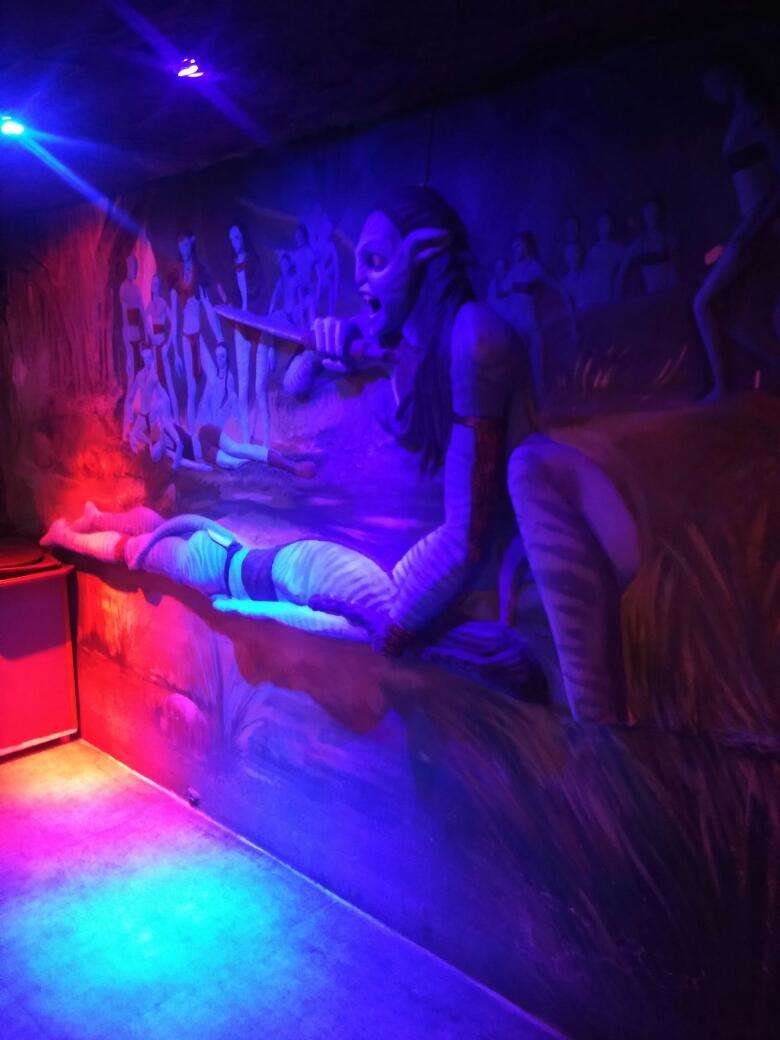 Avatar is a multi-cuisine casual dining restaurant with a romantic aura that pampers the various dishes being hand-picked by the trained chefs. Feel The Dream World with a theme of the famous renowned movie AVATAR concept in Hotel Chennai Le Palace.