3 Breweries in Bangalore That You Need To Check Out This Weekend
Bangalore has embraced the beer culture which has made it's way long before, though home brews are a new thing, and so Bangalore has become a great place to chill noon to dusk, (not all of us can!) and so anytime of the day you feel the need for that bubbly tickle inside the belly, just soothing down the weary day, afternoon, evening or night, there are a few places to head to. Here are three mention-worthy home brew resto-bars for now. Check them out and take the step toward.
The Biere Club
The Biere Club at Lavelle Road, and now at Whitefield, looks artistic from the outside and quite a paradox from the inside! The interiors are blended with wood décor including long lazy benches resonating the pub ambiance, countered with royal red lounge couches and opulent gold frames. This place also has rooftop seating, the smoking area. The bar counter spreads across the entire spans of the room with its tall barstools, to order and bill right there.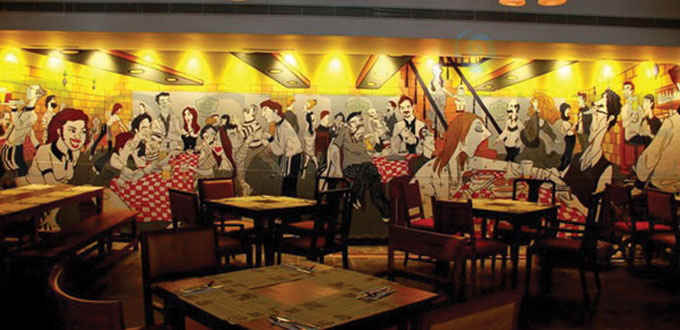 The Biere Club has its own house brew from lagers to rich stout and flavoured beers. They also serve other wine menus, mocktails, cocktails and shooters. The best round is the tasters where you can taste the varieties of the brew the make and then can make a choice or go another round whatever the heart wants.
The popular 'Onion Rings' is suggested as an accompaniment with the drinks. Also they offer 'Rava Fried Prawns', and 'Crispy Fried Chicken Wings' tossed in in-house dry spices is suggestable definitely. So there is plenty to eat and snack. If the beer has done its job of stirring up an apetite, you can proceed to dine in and choose from their wholesome food menu.
Price: Rs. 1800/- for two
Arbor Brewing Company

When you enter Arbor, as it is popularly called it is mystifying, because you enter from Magrath Road, which is close to Brigade Road, and you are taken in by the change of scene transcending to a world of brews, shaded ambience and some guilty pleasures.
Their menus detail the brew on offer. Self-explanatory, with an unimaginable insight into brewing which is very educative if you like that slant to learning, a few orders later the menu may not be such a learning curve while the experience may be. Honestly, there is so much of beer trivia to learn the menu leads you through the experience. So this is one more beer destination, with plenty food and discerning cocktails.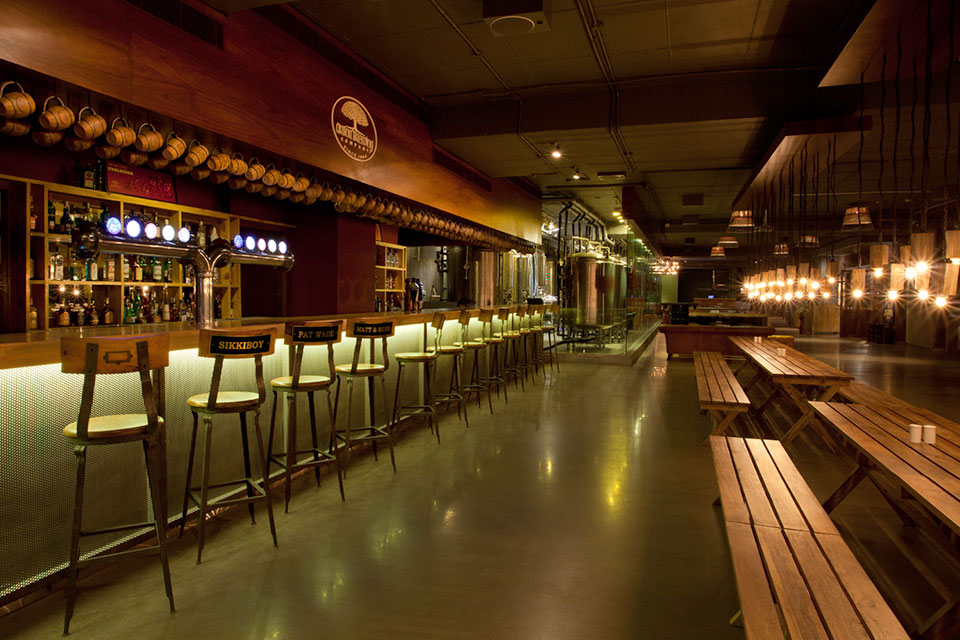 The place is huge, niched and grouped by different seating arrangements. Indoors and out-doors for that extended experience. Food pairing is also suggested. Trans-continental dishes with Indian cuisine all in good portions. Appetizers, salads, entrees, burgers and sandwiches, pizzas and homemade desserts. So there are tons of options and a guide to Beer Culture!
Price: Rs 1800/- for two
Bierre Republic
Boasts of being the 'classiest brewing company', it is situated on Church Street. It looks ethereal for those who love the Beer-land if there was one. Walk into Bierre Republic and you will be taken aback by the atmosphere they have created. They offer their beers in three measures, 'Shoe Glass', which is 500ml. 'Beer Tower', which is 3 liters and 'Tasters' which are small glasses. Since the they are a Bierre Republic their beers are ranked as Captain, Lieutenant and Commodore keeping in the theme of things.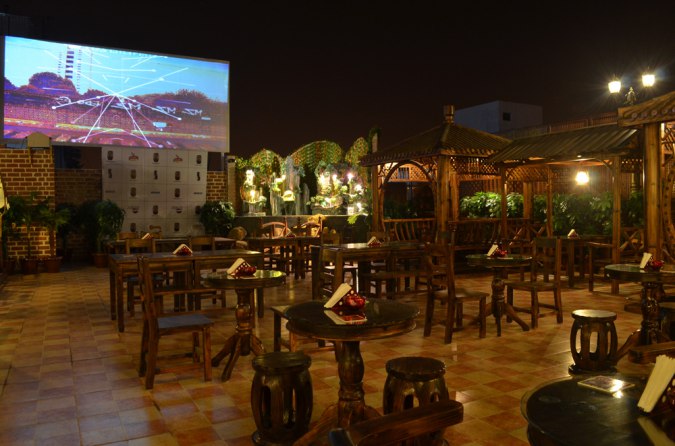 The food is mostly Indian, for heart of heart, nothing follows a good chug of beer better than spicy Indian food and so to enjoy the tear of bread in camaraderie with a sumptuous Dal and hearty Kundapuri Chicken which can be wrapped up with their Elaeneer Payasam. A sincerely unique menu to choose from until the last drop of beer is drunk and the chairs pushed back.
Sink in!