4 Lunch Combos at Bay 146 that are making Waves
Bay-watch every day of the week!
There are some hotels who will spoil you silly with their hospitality and Savera Hotel is one of them. The staff is superbly trained to ensure that you are happy once you've set foot into their hotel.
Their resto-bar, Bay 146, is beautifully done up to warrant that you have a relaxed experience here. The place is a delight to spend your cosy afternoons at, or an evening to let your hair down and party. We were particularly astounded at the lunch combo that they have going on during weekdays at Bay and decided to pinch ourselves into reality. Little did we know that the reality is nothing short of a dream come true. A little over a couple of hundred rupees is all you need to devour a wholesome 3-course meal including a cocktail, during your lunch hours. We were a big group and had 4 combo meals, 2 vegetarian and 2 non vegetarian. The staff is very attentive, service is quick and the food is beautifully presented and tastes divine. There is literally nothing more that you can possibly ask for.
Soup
Minestrone soup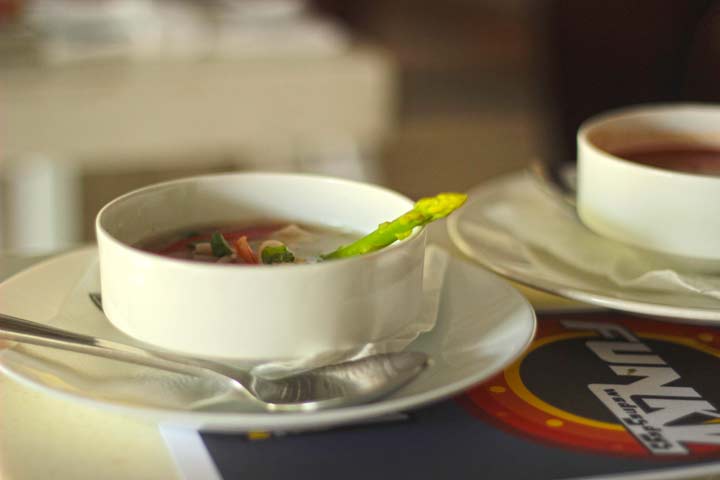 The soup was light and flavoursome. It had tender prawns that were a delight in each bite.
Salad –
Crispy Potato salad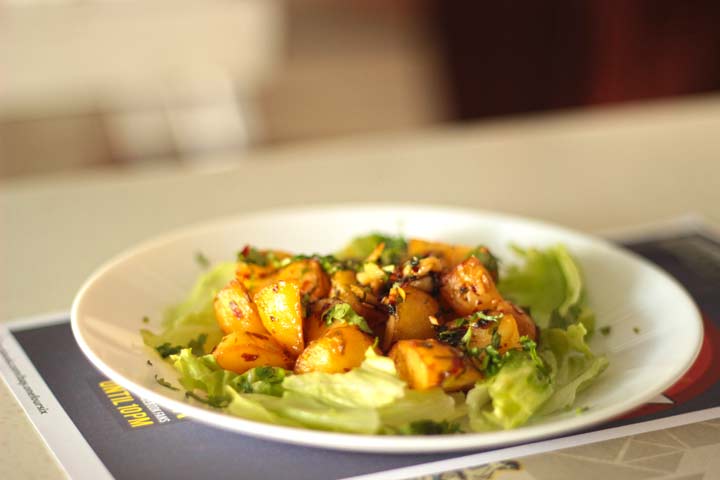 You'd usually think that a salad is one of those things that you can't actually do anything incredible with. But this salad proved that theory wrong. The baby potatoes in the dish were seasoned very well and tasted wonderfully light.
The starters
Non-Vegetarian
Tawa Grill Masala Fish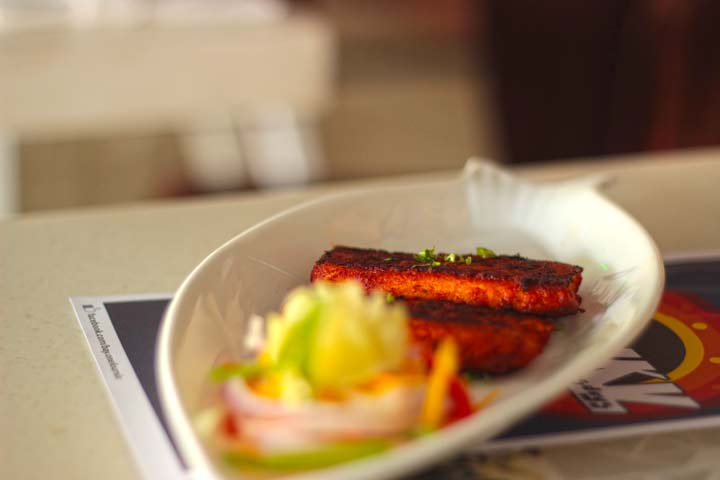 This shallow fried fish was spiced amazingly well. It is made, Indian-style and is not for the over-sensitive palate. For those of you who like good burst of flavour, look no further.
Sesame chicken strips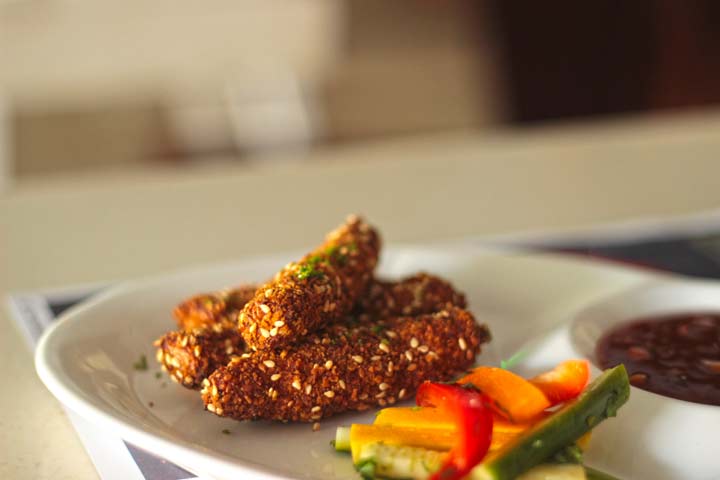 Chicken strips coated with white sesame seeds and panko bread crumbs and glazed flawlessly with a hot garlic dip. Every little detail of this dish was spot on.
Vegetarian
Paneer Tikka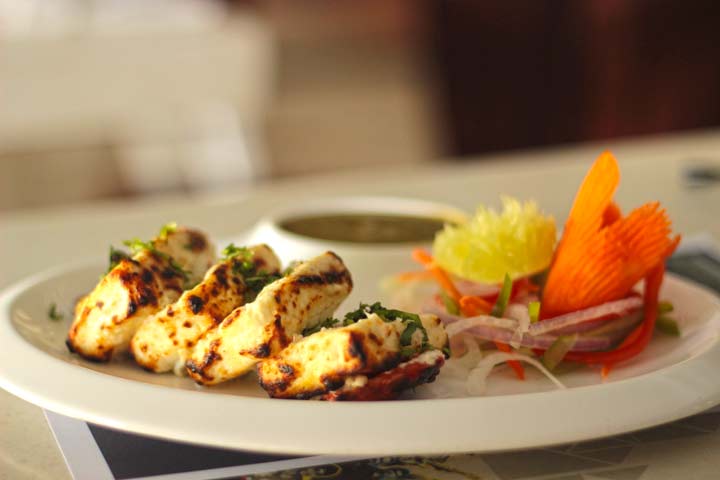 If there's one thing I absolutely cannot say no to, it's a good tikka. We were delighted to see that on the menu and ordered it right away. The cottage cheese used here was so soft that all it took was one bite for it to melt right off. Spiced well and tasted like a dream.
Lemon Grass Dumpling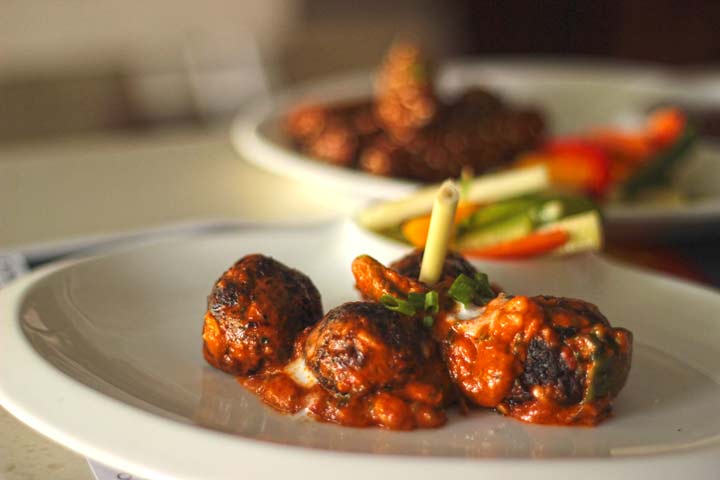 I've always found lemongrass to be an extremely soothing flavour. It's one of those dishes that you should have when there's a lot going on and you want to take a break. This dumpling can be that perfect getaway.
The bevarages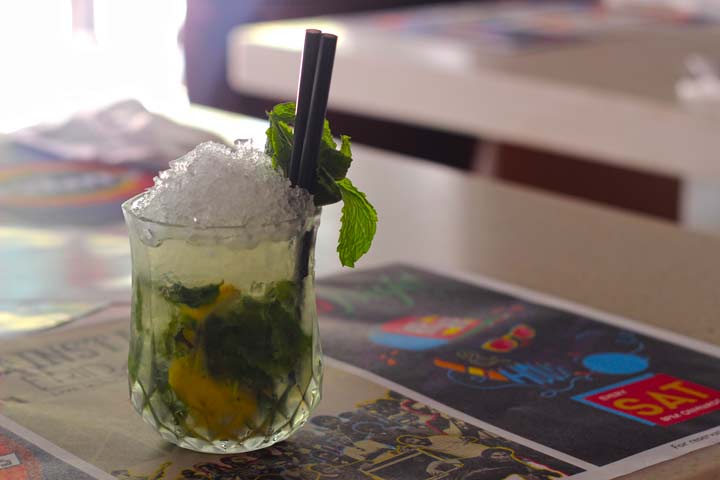 What is absolutely amazing about this combo offer is that it comes with drinks. I have no idea how they make this work for them, but from a customer's point of view, this is an absolute steal!
We had a Cosmo and a Mojito. If there's one thing I know I can brag about for a lot of pages (or in this case, internet space) is that Bay 146 can make some killer cocktails. There is literally not one time that I've been disappointed at this place. Both the cosmo and mojito were absolutely bang on target.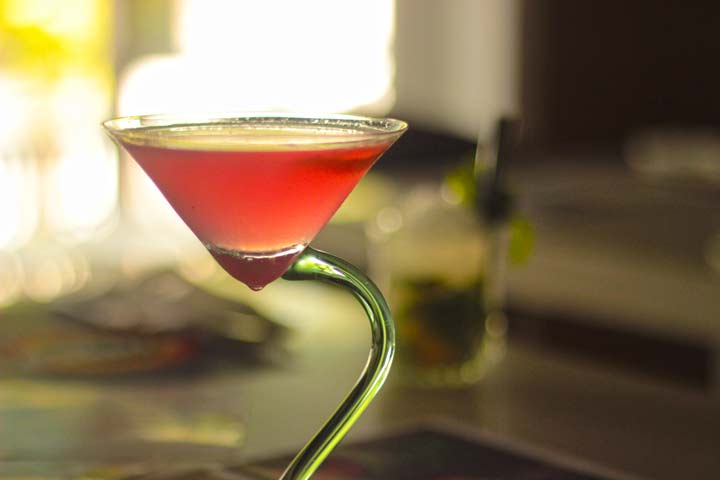 Main Course
Non Vegetarian
Nasi Lemak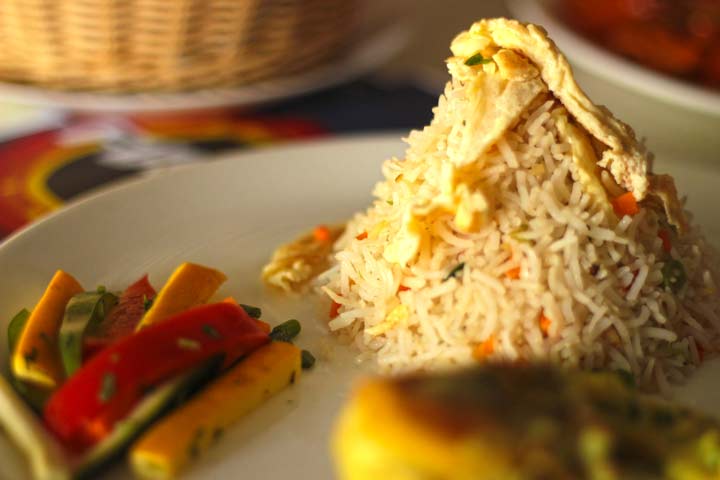 I see some Malaysians getting quite thrilled about this dish. It is cooked wonderfully well and tastes as authentic as you would like it. It has a perfectly grilled piece of chicken cooked in a sweet and spicy Malaysian sauce and is served with the most delightful egg fried rice.
Parmesan Crusted Basa Fillet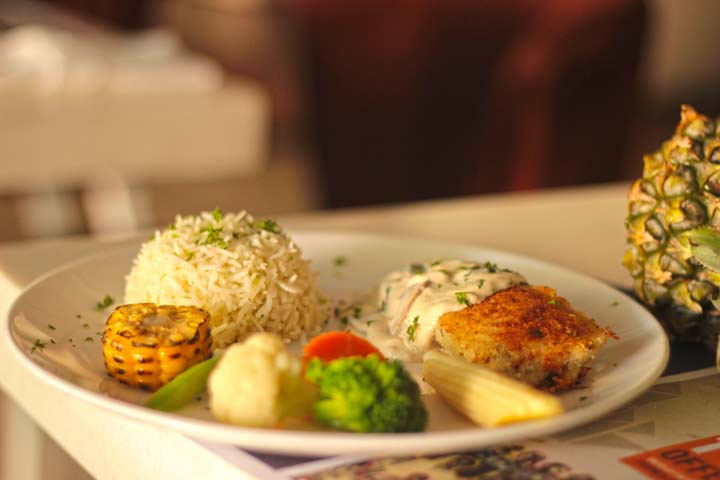 Please STOP THE PRESS. People NEED to know about this dish. The chef has created a masterpiece when it comes to this dish. The fish was divine and the whole dish looked like something out of a fine dining cookbook.
Vegetarian
Til Ki Mushroom with Naan/Roti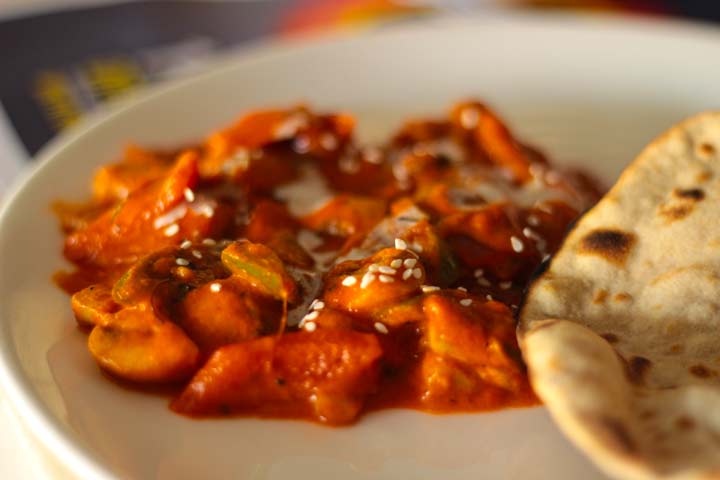 We had this with roti. The mushroom was soft and flavoursome and an immediate hit with us. Mushroom when cooked with capsicum tastes as good as it can get.
Pasta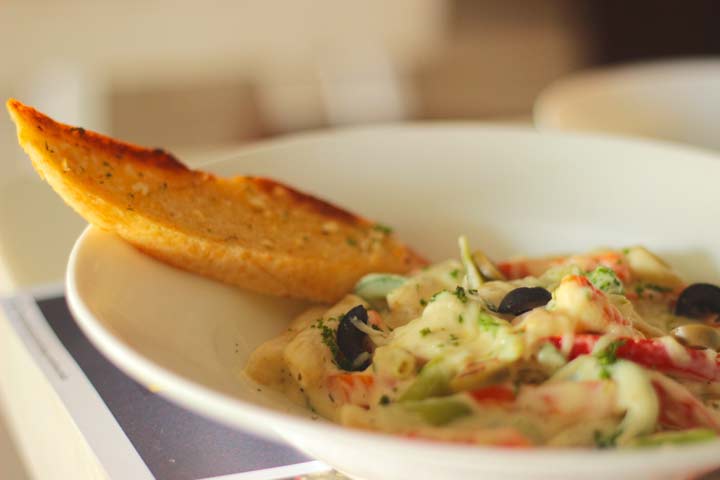 We ordered a penne pasta with cream sauce. This was yet another winner. The dish was nothing short of perfection. It seems a bit too much to be harping on each dish like it was the best but it is true to the end. We couldn't have asked for a better meal anywhere else.
Desserts

Yes. Just when you think that they're probably done pampering you, they bring out more. Seriously, all this for this price?! Pinch yourself harder. Because once you taste the kala jamun and brownie, you'll slip right back to that dream that you've been having.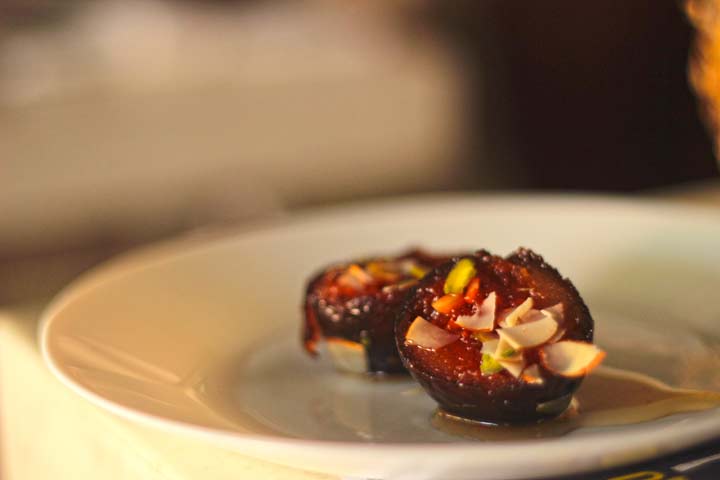 Can't waste your time with food? We'll get straight to the drink.