6 Cocktails at Illusions that are Madly in Love with Madras
Madly in love with Madras
When it comes to being original in their ideas, Illusions has really set a standard. Their menu is extensive and their drinks menu is no exception. What caught our attention were the drinks inspired by the different places in Chennai.
This one's for all the Madrasis who're always in the greatest of spirits!
1.Blue Marina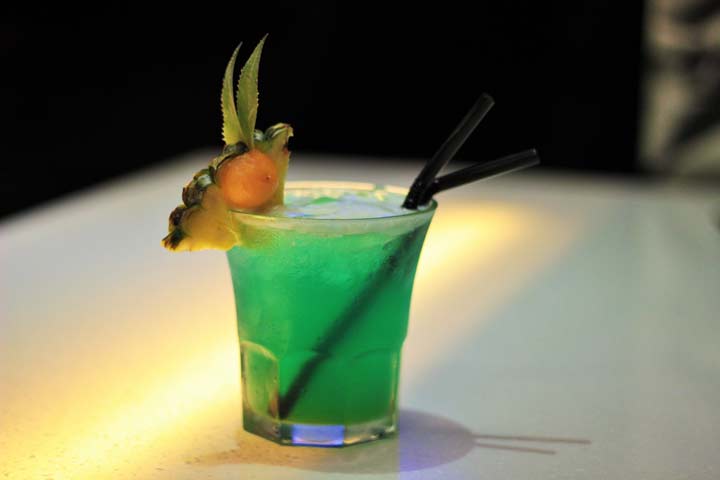 Come rain or sun, the Marina has never failed to make a Madrasi's day bright and happy. This drink does just that. Made with Vodka, pineapple juice, blue curacao and lime juice, this drink looks like the beach that it is fondly named after! It tastes like a breath of fresh air, too.
2. Thousand Lights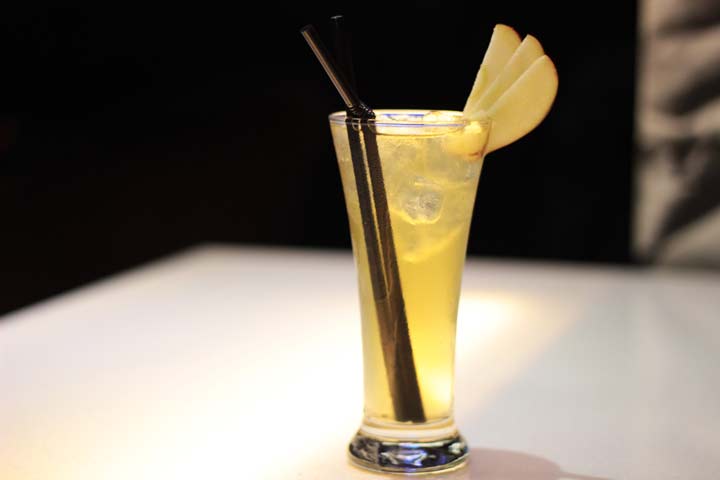 This drink is named so aptly because it looks just like thousand lights when placed close to the illuminated part of the table at Illusions. Vodka, Bacardi, apple juice and passion fruit syrup go into making this drink delightfully one-of-its-kind.
3. Queen Mary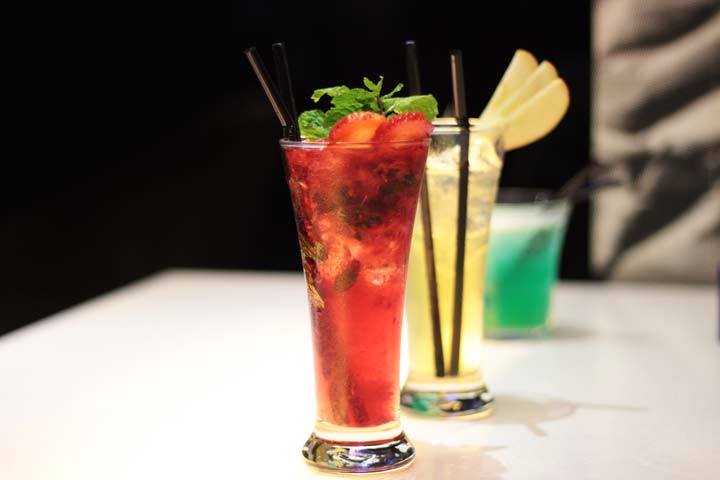 She is the queen of our hearts; beautifully bold in red and dressed in strawberries. This drink was divinely slurpalicious (Yes, we just made up that word. But she's a queen and she can do that when she's a queen).
4. Binny orange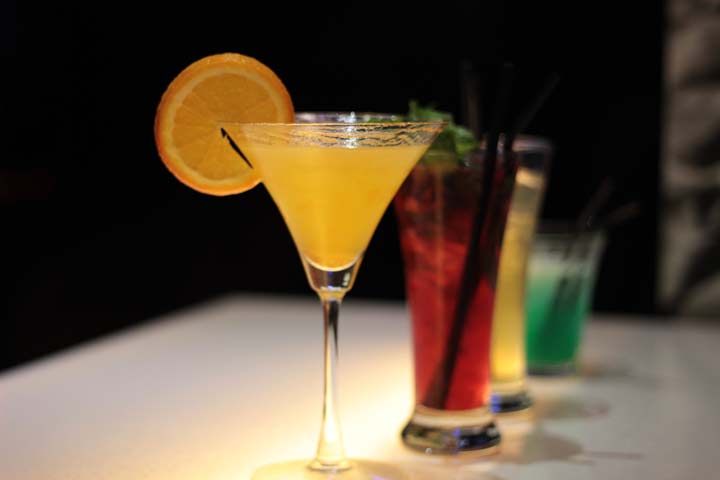 Named after Binny mills, this is a pretty little martini that tastes as good as it looks. Gin, orange liquer, orange juice, orange marmalade and lime juice go into making this very orange drink.
Who loves orange soda? Kel?
Well, Kel probably loves this a whole lot more.
[If you do not get this reference go back to the 90's and watch all the Tv shows worth watching. "Kenan and Kel" is bound to be on that.]
5. Goli Paneer soda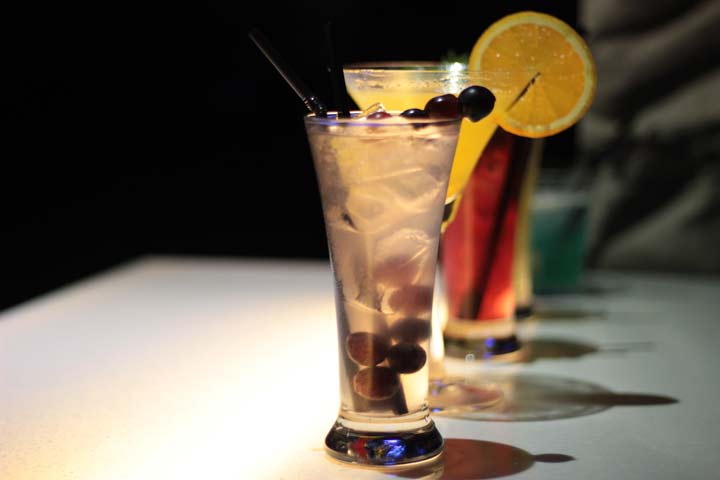 Taking it home, Madras style! Goli soda is a drink that every person living in Madras will remember very fondly. Add some vodka, soda, lime juice and rosewater to this equation with some black grapes, it is like beautifully packed nostalgia ready to go.
6. Madras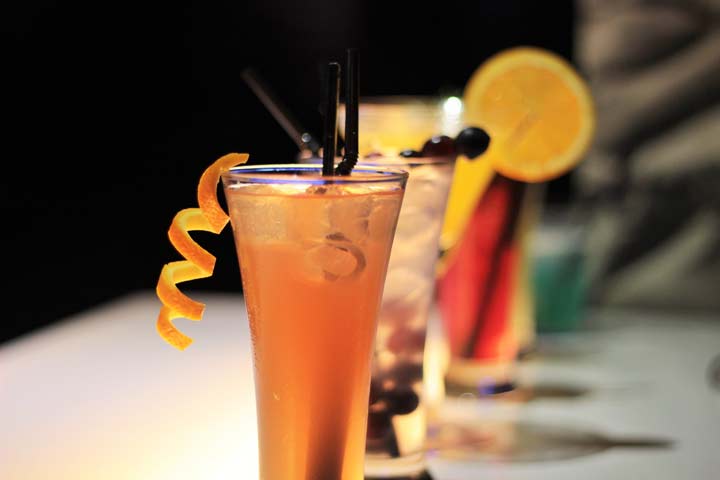 They're called the Madras pub. Of course, they have a drink called Madras! Vodka, cranberry juice, orange juice and passion fruit syrup blends together to give you this brilliantly researched drink. I say researched because there's some serious work that's gone into giving you the perfect blend of alcohol with the juices. Taste it to believe how good it is!