Teen Heartthrob Freddie Prinze Jr. Pens Down Cookbook
Joining the long list of actor-turned-cooking-enthusiasts is teenage heartthrob Freddie Prinze Jr. The actor and his brain-melting grin released a cookbook this week.
The book, which is titled 'Back To The Kitchen' is the actor's first and marks his journey as the cutest recipe book author ever. Prinze Jr. explains his love for cooking saying: " (I) didn't learn how to throw a football until I was out of high school, so no chance of playing in the Super Bowl for me. My mom said the kitchen was a better place for my brainy-brain, and plus, she wasn't into sports."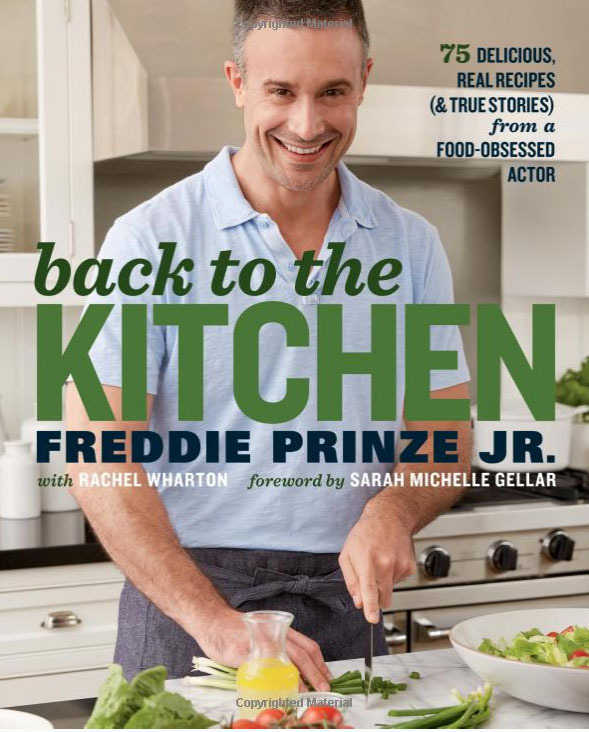 The cookbook is packed with 75 specials and personal anecdotes as the food-obsessed actor pays homage to Puerto Rican heritage and his family roots in New Mexico.
"His eggs come New Mexico style, served with from-scratch biscuits and green-chile gravy. His tacos are the real deal: soft tortillas, homemade salsa, filled with steak layered with quick-pickled cucumbers, or spicy fish dressed with watermelon and thai chiles.
"Now in this family-focused cookbook, Freddie teaches fans to cook his mainstays, the recipes that he makes on even the busiest weeknights, as well as more luxurious date night meals."
This isn't the first time the Prinze Jr's have been associated with the culinary world. Earlier on, wife Sarah Michelle Gellar along with two friends set foot in the arena with Foodstir, a subscription-based food service that focuses on dessert.
Basically now he's a pretty face and a cooking expert. Am I the only one who's really envying Sarah Michelle Gellar right now?