7 Snacks To Go With The Delhi Monsoon Showers
The monsoons have made their arrival pretty wet and clear in the past few days. The Capital is drenched – some parts even drowned – but most of us just can't get over the gorgeous romantic side of this season. And to add a little more romance to it, here are a few foods you can grab off the streets of Delhi.
Bhel Puri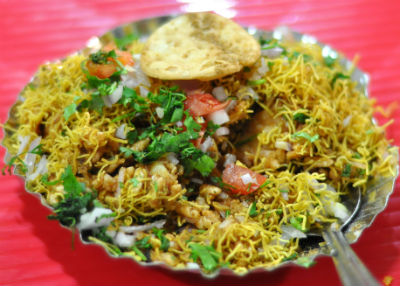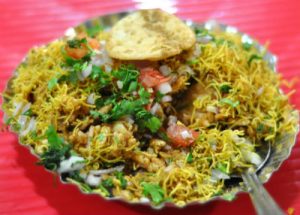 Bombay Bhelpuri
G-7, Near Midland Book Shop, South Extension 1, New Delhi | 011 24610121
Get a bite of authentic Bombay-style bhel puri at this quaint little street food kiosk inside the South Extension market. Take break from all your fancy shopping and treat you palate to a plate of awesome Bhel here.
Kachori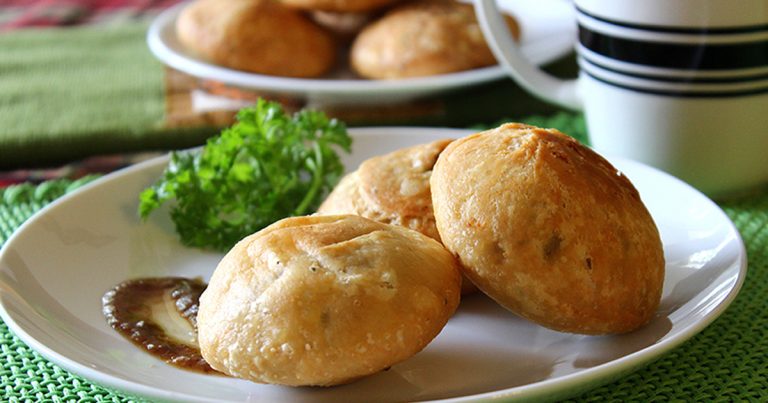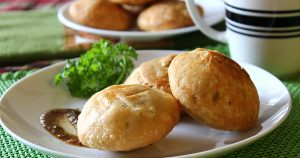 Fateh Ki Kachori
Raj Niwas Marg, Opposite Gujarati Samaj School, Kashmiri Gate, New Delhi | +91 9871174656
Fateh Ki Kachori gives an exciting and drool-inducing twist to the classic kachori by topping it with some delectable chutneys and crunchy onions. *Drowns in drool*
Baba Nagpal Corner
7/25, Old Double Storey, Gupta Market, Lajpat Nagar 4, New Delhi-24 | +91 9871786680
Known for its decadent chhole and fluffy bhature, Baba Nagpal Corner has a limited menu but every item on it is totally worth battling the Gupta Market bustle. Kachori fanatics have to dig into the aloo kachori!
Samosa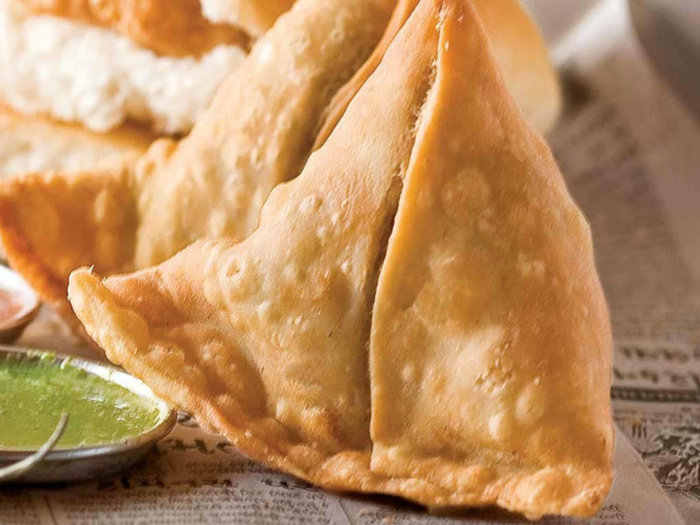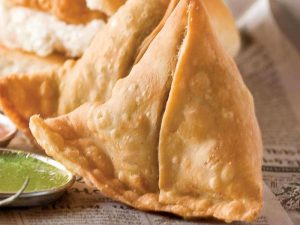 Ameer Sweet House
958, Haveli Azam Khan, Chitli Qabar, Jama Masjid, New Delhi | +91 9810849592
We've got two words to sell this place to any non-vegetarian street food junkie – Keema Samosa.
Chittaranjan Park Market
It's not a samosa, it's a singhada. Yes, that's the name this dish goes by in major parts of Eastern India. This rendition has some extra members inside the u=outer layer like chickpeas and peanuts. The singhada is clearly plenty different from the regular samosa with one similarity. It's delicious.
Chaat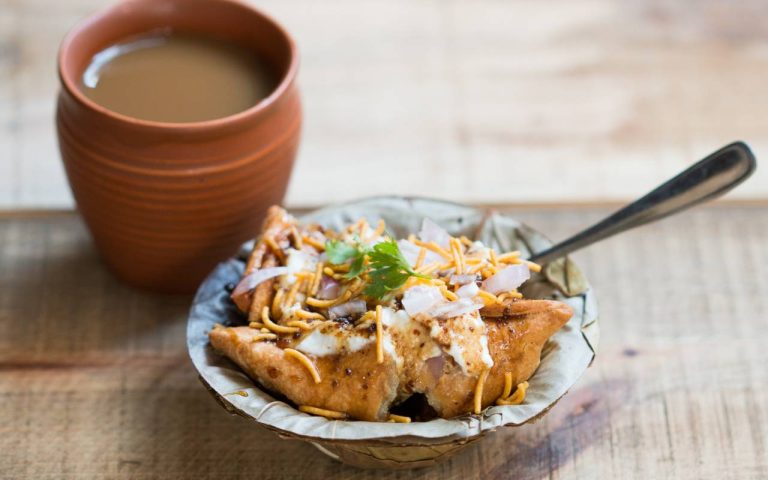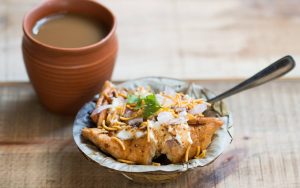 Prince's Paan & Chaat Corner
29, M Block Market, Greater Kailash I, New Delhi. Ph: 29236364.
However fancy the restaurant was at which you just dined at – hello, it's South Delhi! – a quick paan from Prince is an absolute must! And for those who want the city's authentic street grubs but not the authentic streets, this is your go-to place.
Jai Mata Di Chaatwala
Shahjahan Road, Near Upsc, Shahjahan Road, New Delhi-01 | +91 9891119863
Like a fly to jaggery, people are drawn towards this humble street side kiosk. In addition to a number of lip smacking Indian chaat treats, Jai Mata Di Chaatwala serves up an excellent fruit chaat.
Momos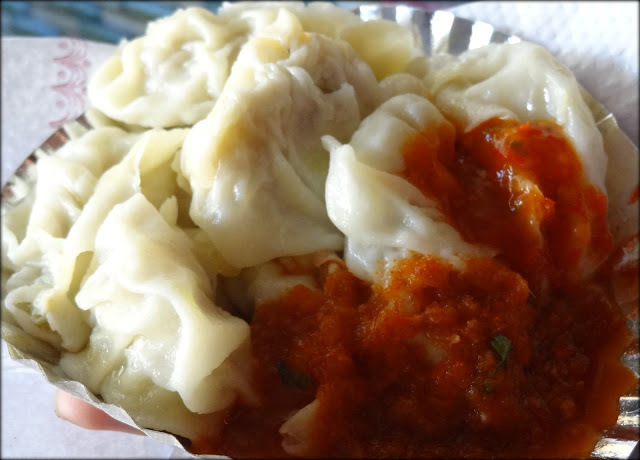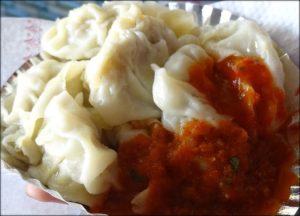 Depaul's
22, Janpath Bhawan, Janpath, New Delhi-01 | 011 23328214; 011 41502040
Synonymous with those ridiculously long-necked plastic bottles of delicious iced tea and cold coffee, Depaul's has fed the Capital juicy momos, massive paneer rolls that go perfectly well with every season.
Dolma Aunty' Momos
Amar Colony, Lajpat Nagar, New Delhi-24 | +91 9717876181
A gem in Lajpat Nagar's Central Market, Dolma Aunty's Momos has been a star attraction for years now. And for good reason.
Kebabs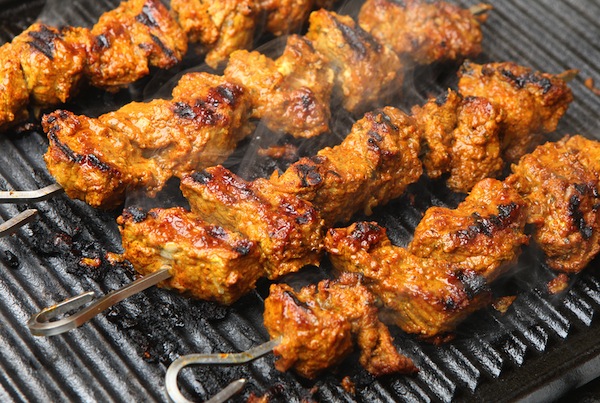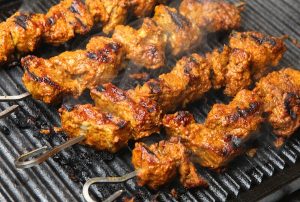 Alkakori Alkauser
30, Vasant Place Market, Near Malai Temple, R K Puram, New Delhi-56 | 011 26104101; 011 26180384
Another hot spot for mean kakoris, Alkauser does only deliveries and takeaways. Put your finger on their wide range of grilled tikkas, tandoori delights and mind numbing kakori and let Alkauser tell you what perfection is!
Rajinder Da Dhaba
AB 14, Safdarjung Enclave Market, Safdarjung Enclave, New Delhi, Delhi-29 | 011 26100355
Stuff yourself with butter-smothered naans, smoky tikkas and par excellent galoutis as you praise the tandoors and tawas at this legendary dhaba in Safdarjung. Karchhi tod, if you know what I mean!
Good Ol' Chai Pakora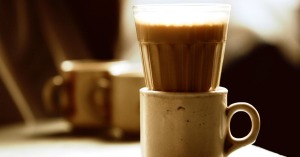 Nothing – I repeat, nothing – beats the chai-pakora combination on a beautiful monsoon day. Here are a few places that offer you excellent tea and fritters with a side of romantic feels.
Triveni Terrace Café
205, Tan Sen Marg, Opposite FICCI Auditorium, Mandi House, New Delhi-01 | +91 9971566904
Chai pakora and more at prices that are ridiculously pcket-friendly.
Café Lota
National Crafts Museum, Gate No. 2, Bhairon Marg, Pragati Maidan, New Delhi-01 | +91 7838960787
Crank up your rainy day tea ritual at Café Lota with some delicious snacks and estate blends.
Dilli Haat
Dilli Haat, INA, New Delhi-23
Grab a spot amid the storm of cultures and colors and pamper yourself with a kulhad of masala tea and some pakora.
Quick Tip: Steer clear of crowded areas or areas that tend to get crowded and mucky during the season like Paharganj, Chandni Chowk, Daryaganj, Nizamuddin, etc.
Feature Image: Flickr