8 Must Try Dishes At Asado The Cocktail Street's Carnival Brunch This Sunday
Mumbai has no dearth of Sunday brunches from the South the tip of Navi Mumbai. Brunches typically include a massive spread of food, lots of alcohol and much revelry. Asado The Cocktail Street, a cocktail centric bar in Bandra is adding new dimension to brunching revelry with their Carnival Brunch which features innovative cocktails, tarot readers and a caricature artist.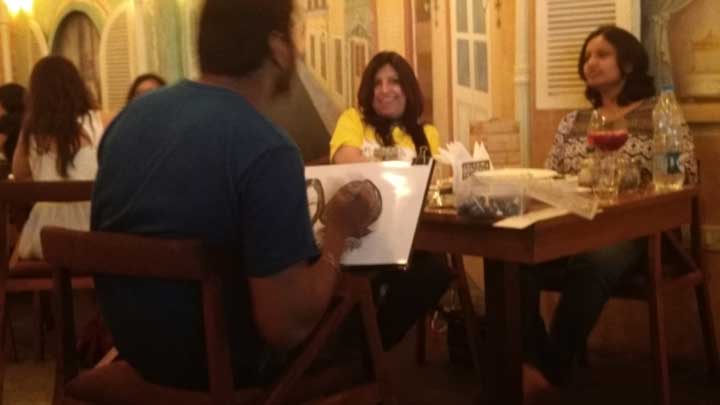 Pair that with their delicious grub and you've got yourself a decadent brunch experience.
Tasting The Talk
We braved the rain and took a train over to Asado The Cocktail Street last Sunday to taste the delicacies on offer at the Carnival Brunch. If you plan to do the same this Sunday, here's what you must try:
Ribbon Cucumber Carrot and Quinoa Salad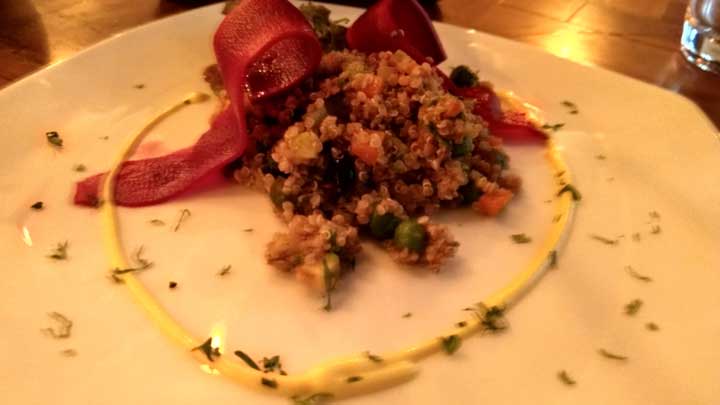 Part of the green garden salad menu, this salad stars the quinoa with crunchy carrots and softened cucumbers, creating an interesting balance of textures.
Truffle Garlic Parmesan Fries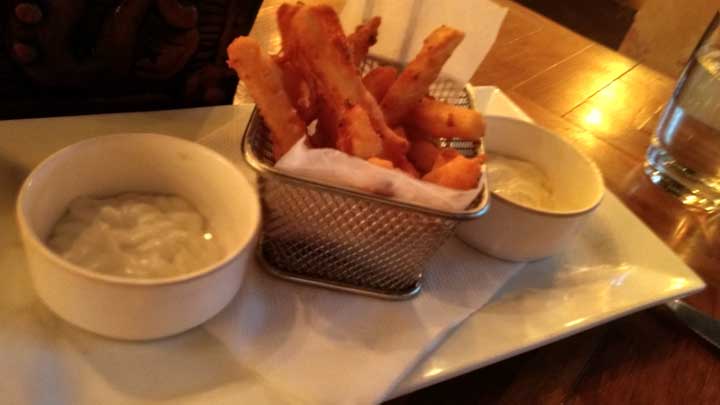 Hot fries, with a wonderful crusty coating of parmesan and two smooth, indulgent dips.
Tex Mex Loaded Potato Skins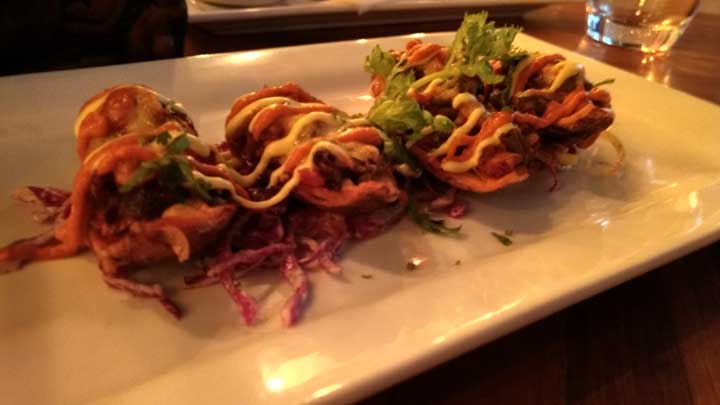 Truth be told, we have an unholy weakness for potato skins. These were thick and crispy, filled with fierey jalapenos, olives and dollops of creamy cheese.
Fiery Habanero BBQ Chicken Legs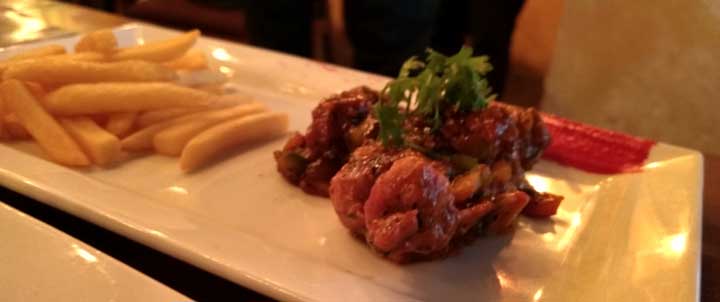 Any carnivorous foodie will go wild over these tender chicken legs, marinated and coated with a vibrant, spicy habanero sauce.
Penne With Basil Pesto Sauce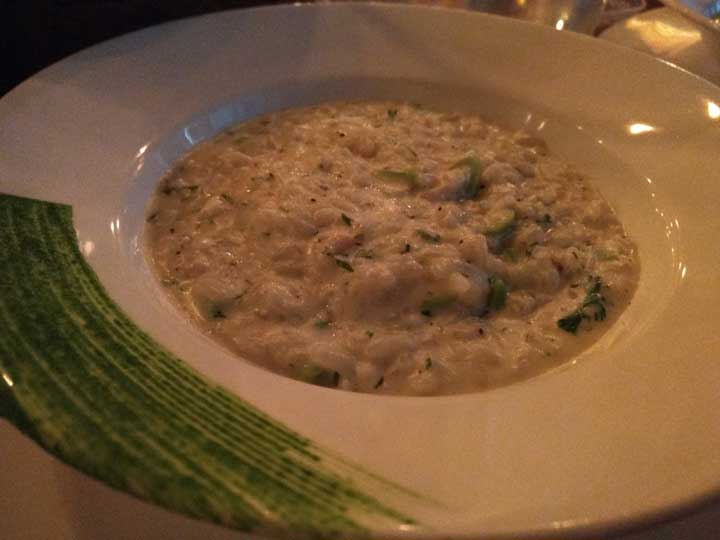 Brunchers can choose any one pasta from the pasta menu; we recommend the penne with basil pesto sauce; while the sauce is creamily indulgent, a balance of textures is created thanks to a generous serving of edamame beans. The pesto gives the otherwise mild sauce a fiery kick.
Linguine With Four Mushrooms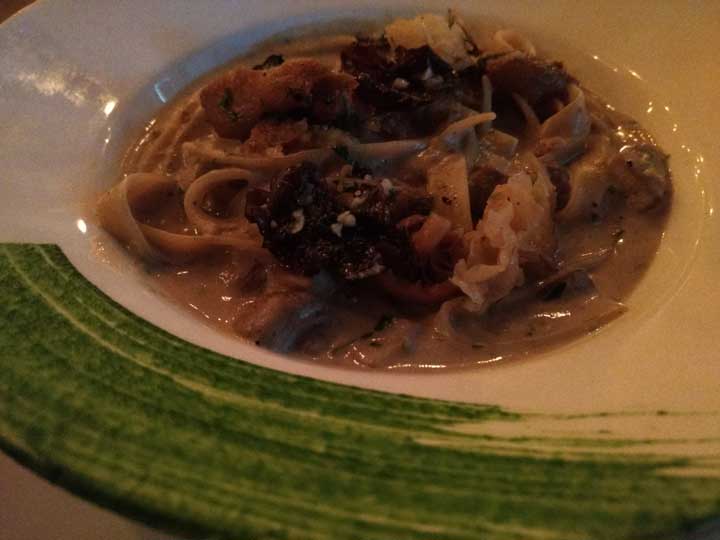 Another delicious pasta option is the linguine with four mushrooms including button mushrooms, white fungus and black fungus. The combination of mushrooms creating a unique, contrasting texture when paired with the linguine and gave the pasta an earthy, wholesome flavour.
Edamame Truffle Dumplings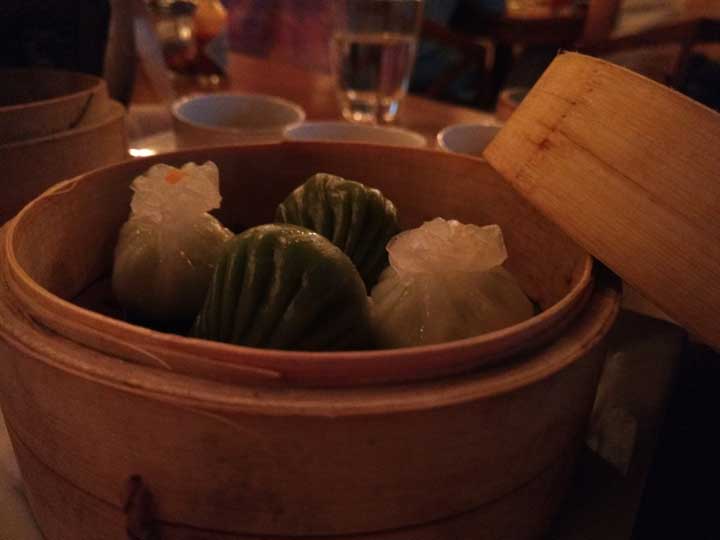 Edamame made their delicious appearance again in a dumpling with a thin, smooth wrapper, crushed with truffles; a combination that is always a win.
Chocolate Churros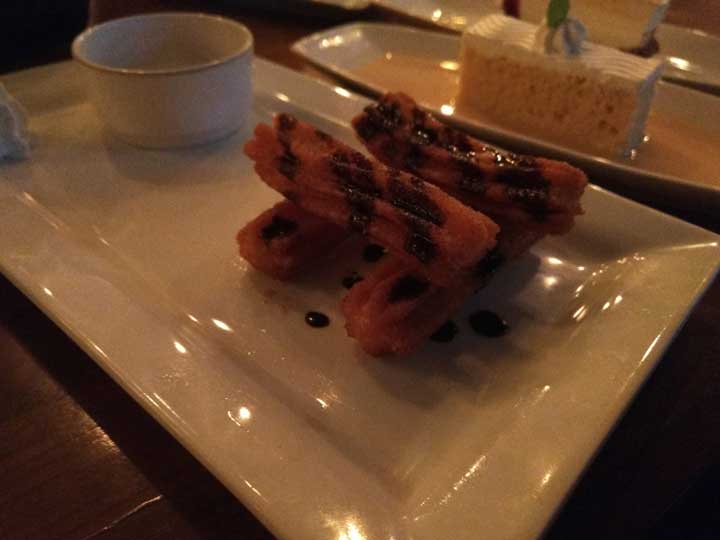 As a part of their brunch, Asado also has a Mexican menu with Enchiladas, burritos, fajitas, quesadillas and churros. Never ones to say no to chocolate, we called for the chocolate churros. Dripping with a dark chocolate syrup, they were sugary, sweet and crunchy.
As the meal went on, we got progressively tipsier thanks to The Treasure Island, a potent cocktail that arrives in a treasure chest and can be shared by four people. It combines five spirits with a tangy pineapple and sweet apple juice and appealing wine, so you understand why we got a tad bit intoxicated.
Sounds tempting, does it not? Head here to read more about the cocktails that Asado The Cocktail Street offers, or simply head over there tomorrow for brunch to try its menu first hand. Remember to get a caricature of yourself while you're there!