A Closer Look Into Mumbai's Much Loved Sugarcane Juice Habit
Take a wander through any street in Mumbai and you'll be sure to find a sugarcane juice vendor, or as we Mumbaiyya log like to call them 'ganna-wallas.' Sugarcane juice is loved across the city by corporates, students, labourers and policemen alike. The price is one factor; you can get a jumbo glass of the juice for under Rs.20. However, the main reason we love our sugarcane juice is because of its wonderfully refreshing quality; chug one glass down and you'll find yourself more equipped to tackle the harsh, horrible sun and bucket loads of sweat that we deal with each day.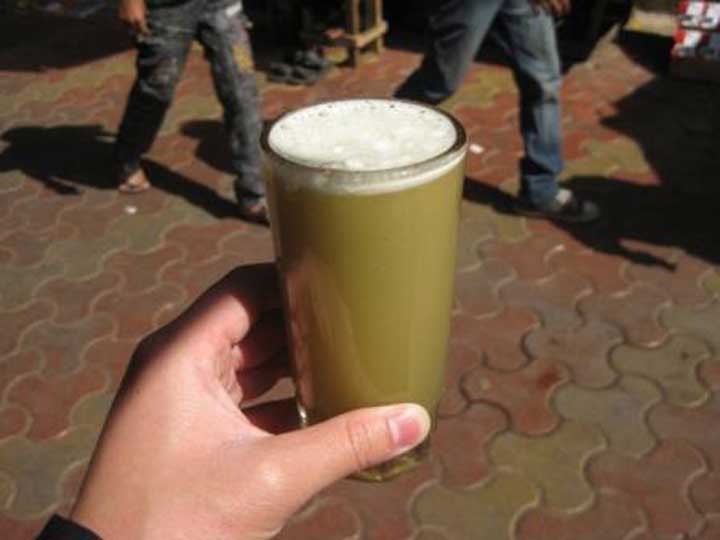 Here, we're going to deconstruct ganna juice for you so that you have a better understanding of the much loved beverage.
How's It Made?
Sugarcane juice is made (unsurprisingly) with the shoots from the sugarcane plants. The shoots are pressed between a mill (the roadside vendors buy small, somewhat portable mills), and the juice is extracted.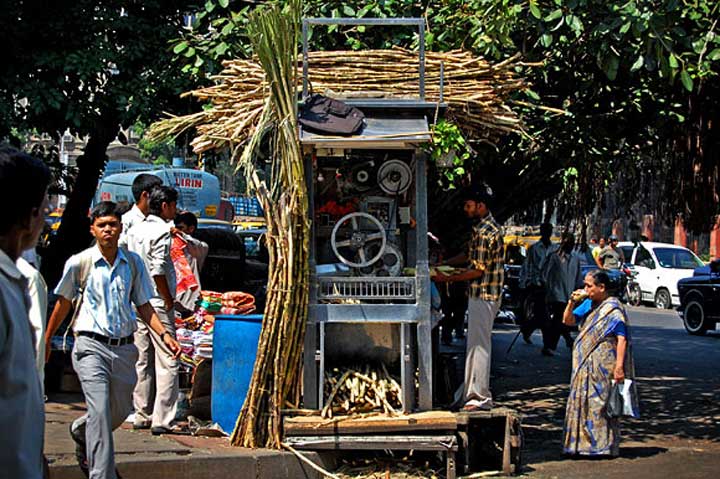 It's then mixed with a part of water (depending on the consistency that you want) and cooled. Vendors often add chunks of ice to it. Street stalls very often give customers a bottle of powdered masala to add to the juice.
Here's a video we found of a juice machine in action.
https://www.youtube.com/watch?v=rUQ5bwKbBLU
Why's It Good For You?
We already know that sugarcane juice is incredibly refreshing. However, it also contains trace amounts of potassium, zinc, thiamine and riboflavin. It also contains flavonoids and phenolics that make powerful antioxidants. Because of its high amounts of (natural) sugar, it also gives you a heady energy boost.
Where To Get It
While there are vendors dotted across the city, we have a few stalls that we gravitate towards because we find that the juice is better in terms of taste and hygiene. The Gupta Sugarcane Juice Centre near the Gateway of India is a great option and even offers discounts for students, civil servants, teachers and lawyers.
Nearby, the stall outside FabIndia (at Kala Ghoda) offers a refreshing glass with limited amount of water. Students of St Xavier's College will swear by the stall outside their college, which has a spicy masala powder to mix into the juice, while Swati Snacks in Tardeo offers customers a place to sit and drink.
Where are you going to get your fix? Let us know!